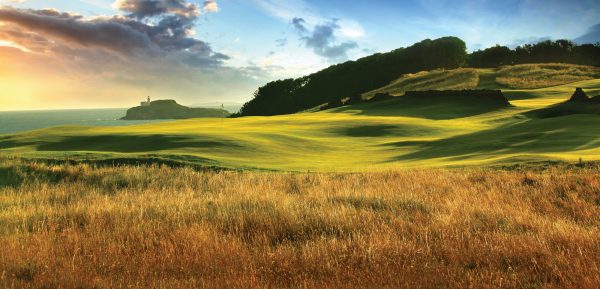 Scottish Links, American owned
The game evolved in Scotland before shipping to the United States. As Robin Barwick and Reade Tilley report, the relationship has now reached full circle as American dollars are funding some of the finest golf developments in Scotland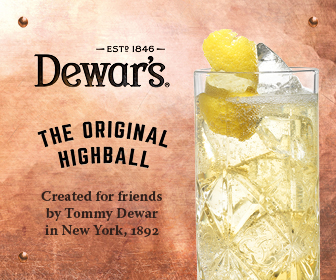 Phil Mickelson, who won the Scottish Open at Castle Stuart in 2013 before heading down to Muirfield to claim the Claret Jug the following week, went as far as to say that playing Castle Stuart "should almost be a prerequisite before you're allowed to design golf courses nowadays."
Endorsements can't carry much more weight than that. Not only did the likes of Mickelson, Henrik Stenson and Ernie Els give genuine star quality to that Scottish Open field, but American broadcaster NBC gave the tournament live, prime time television coverage in the United States, an honor unheard of for a regular European Tour event. The players loved the golf course, the event, its purse and the [British] Open preparation, the sponsors loved the golf course and the exposure, and Castle Stuart has not looked back since.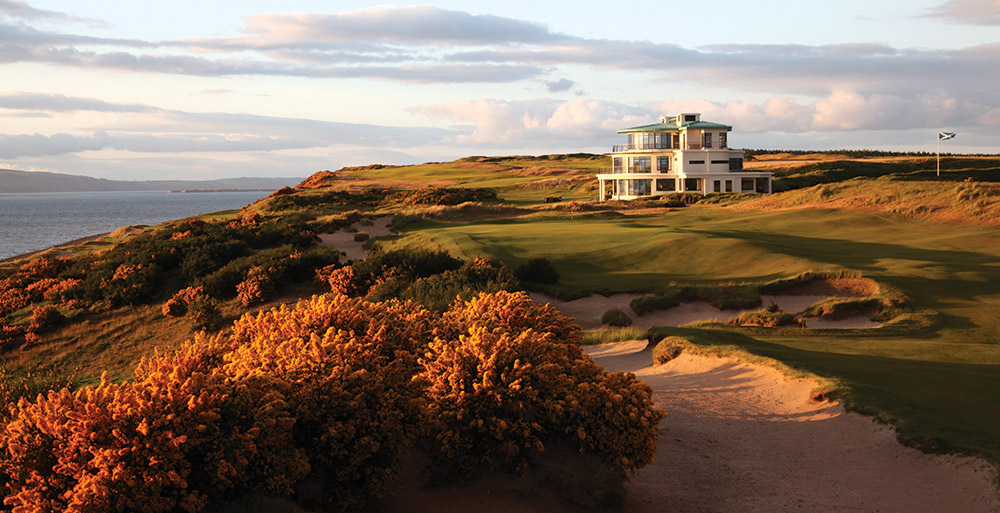 "Our worldwide awareness has certainly taken a leap forward since the 2013 Scottish Open," starts Stuart McColm, who has been general manager of Castle Stuart Golf Links since shovel hit earth for the first time in 2006, before the course opened in 2009. "We have seen a 20 percent rise in our international bookings, and that is a big increase, particularly when the golf market as a whole is cooling at the moment."
When Castle Stuart Golf Links opened, Golf Digest called it the "Overseas Destination of the Year," and "the first great links of the 21st Century." Co-designed by two Americans, managing partner Mark Parsinen and architect Gil Hanse, the course offers panoramic views over the Moray Firth to the far-reaching Scottish Highlands beyond, and picking up on Mickelson's admiration of the design, rather than bash club golfers into miserable submission, the layout features generous fairways and forgiving mounding, large greens and playing options on every hole.
"We don't want to beat people up with a golf course that is difficult just for the sake of being difficult," adds McColm. "We have a championship course that can deliver a challenge at the highest level, but the last thing we wanted to do with the Scottish Open was show a worldwide audience that our golf course is so difficult the average golfer wouldn't want to visit."
Castle Stuart is one of the finest examples of American development of a Scottish golf course paying sustainable dividends, but it is not the only one. Donald Trump now owns a golf resort on each Scottish coastline, Trump International Golf Links on the east, and Turnberry Resort on the west; Machrahanish Dunes has been built by American company Southworth Development on the Kintyre Peninsula, off Scotland's west coast; and The Renaissance Club, snugly fitting between Muirfield and Archerfield Links in East Lothian, is run and developed by the American Sarvadi family, with Jerry Sarvadi in house as managing director.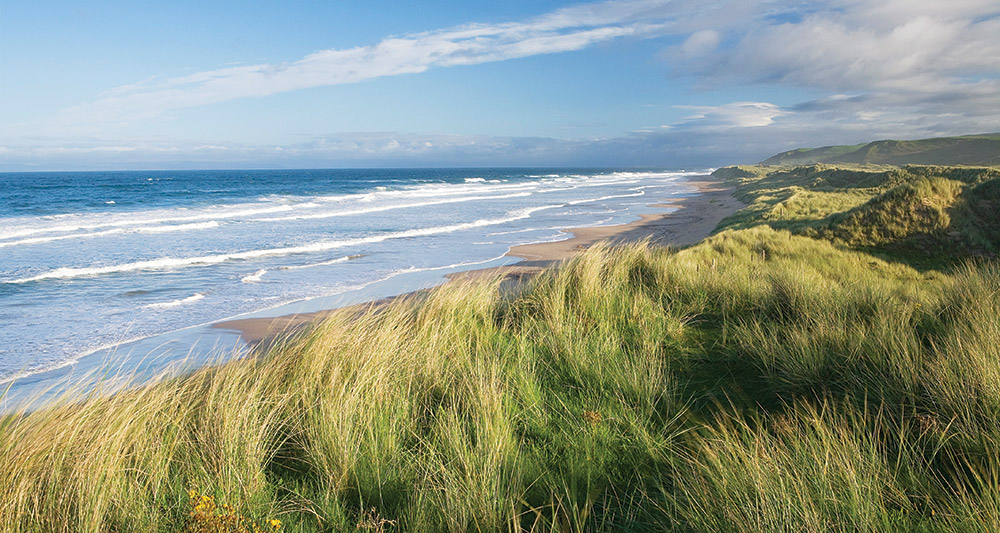 "Both our membership and turnover have grown every year, literally, since we opened in 2008, despite the fact the world was in recession," starts Sarvadi, who negotiated a 99-year lease for the land from the Duke of Hamilton estate. "We have over 200 members, but our goals relate to how many people play the golf course on an annual basis, and how that affects the presentation and conditioning of the course. This year we have had around 9,500 rounds of golf, and while I don't know how many members we will eventually have, I do know we would like to cap our annual rounds of golf at around 20,000."
Sarvadi collaborated closely with Scottish conservationists to gain permission to build the course, and brought in architect Tom Doak with a view to creating a layout requiring only the minimum movement of earth. That was all the God-given landscape required anyway. The result is a course that embraces the natural dunes and defies its young age. Even the R&A, an organization renowned for its preference of links courses that have withstood the test of at least a century's golf, has paid The Renaissance Club a compliment of real substance by inviting the club to co-host the 2016 British Boys Amateur Championship alongside next-door neighbor and revered [British] Open venue Muirfield.
In considering new links that hark back to the 19th century by taking the land more or less as it lies, Machrahanish Dunes might be the epitome. Just down the road from the legendary Old Tom Morris track at Machrihanish Old, this 2007 design is as rugged and as close as Scottish golf gets. It had to be too, in order for Southworth Development to gain permission to build on a Site of Specific Scientific Interest.
"We did not lay out the course and make the land change with it, we designed each hole around the natural terrain," says course architect David McLay Kidd.
"For maintenance we do a little mowing, but mostly rely on the wandering sheep to keep the fescue in check… No longer is [golf] a gentle walk in a garden, it will be a full-fledged mountaineering expedition at this course."
Like The Renaissance Club, Machrahanish Dunes is a beautiful example of Americans treading lightly in golf's ancestral home
Golf participation might be down overall in the United States, as it is in the UK, but at The Renaissance Club, where 30-year family membership bonds sell for £75,000 (around $119,000) plus annual fees of $8,000, numbers are up. Green fees that equate to approximately $286 for peak season golf at Castle Stuart are being snapped up, too.
It might be forcing the point to suggest there is a trend for American ownership of Scotland's new generation of luxury links, but certainly a precedent was set when Castle Stuart's Parsinen opened Kingsbarns, just outside St Andrews, in July 2000.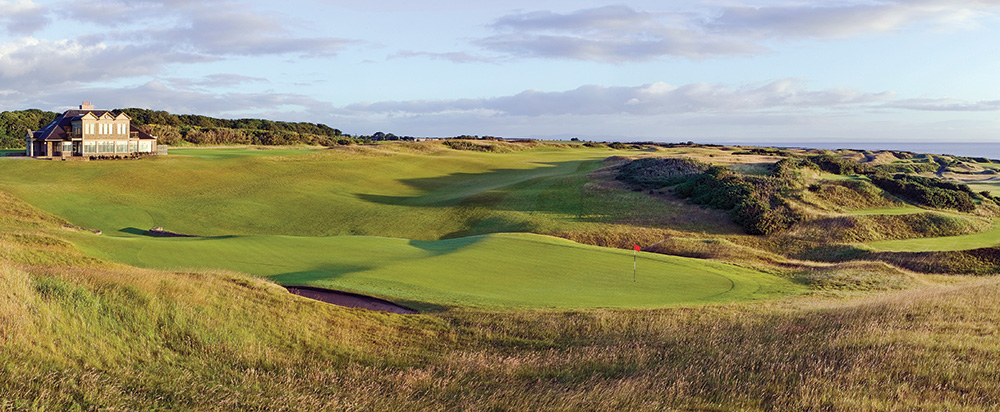 "To find the start of this American involvement you have to look at Kingsbarns"
"To find the start of this American involvement in Scotland you have to look at Kingsbarns. Mark Parsinen was the first one to do it," acknowledges Sarvadi.
"Castle Stuart and Kingsbarns have the big advantage of having been on TV by staging tournaments. That has generated a lot of visitors for those clubs, and that has been a good thing."
The point is reinforced by Castle Stuart's McColm, who was on the team that created Kingsbarns with Parsinen and architect Kyle Phillips.
"Kingsbarns showed people they could do very well to invest in Scottish golf, as long as the golf course is of the highest level," says McColm. "People will pay to play the right courses, and Kingsbarns sparked demand for the modern links golf course. There are lots of great modern links that have followed since, like Bandon Dunes in Oregon, Barnbougle Links in Tasmania and Cabot Links in Nova Scotia.
"Kingsbarns not only set the architectural world on fire, but it also delivered a new operational model—without regular memberships—as we are doing at Castle Stuart. Kingsbarns offers an ideal balance to the balloting process at the Old Course in nearby St Andrews. Kingsbarns gave flexibility to golfers, and a lot of people could resonate with that. Donald Trump has certainly adopted it up at Trump International in Aberdeen. It means that visiting golfers are club members for the day, and they are not subordinated in any way by regular members. They can enjoy a high-class golfing experience without any compromise."
When considering Americans and golf in Scotland, the name 'Trump' is never far away. The American billionaire's mother, Mary MacLeod, hailed from Stornoway on the Scottish Isle of Lewis, and Trump had a long-held ambition to expand his golfing empire in his mother's homeland. After what he said was more than five years of searching, Trump settled on a breathtaking stretch of land along the Aberdeenshire coast—north from The Renaissance Club in East Lothian and Kingsbarns in Fife, but south of Castle Stuart on the fringe of the Scottish Highlands—and Trump International Golf Links was born.
The club opened to widespread acclaim in July 2012, but the dirt started flying there long before ground was broken. For the course's opponents—which include various locals, politicians and environmentalists—the development is an overhyped blight on the landscape. There's still some politicking going on regarding the full project and an offshore wind farm that has riled Trump and delayed plans for another course and hotel there.
Trump subsequently turned his attention to Scotland's west coast, and it looks like he might finally achieve his wish of hosting the [British] Open with his acquisition of the legendary Turnberry Resort in 2014, for a reported $63 million (price according to London's The Independent). Turnberry last hosted the Open in 2009, and the R&A is yet to reveal if or when competition for the Claret Jug will return to this spectacular Ayrshire venue—which vies with Muirfield as being the most photogenic Open course—but that's another story.
Apart from being new Scottish links courses built with American investment, Castle Stuart, Kingsbarns, The Renaissance Club, Trump International and Machrahanish Dunes all have a golfing experience of the highest caliber at their core.
"These new courses have added another golfing option in their particular areas, and they have each put something special on the table," says Sarvadi. "Each one has created its own niche within its locality."
"If the golf is good enough, golfers will travel in their various guises," adds McColm. "Whether it is in couples, families, groups or corporate outings, the common denominator between them all is a desire to play top-quality golf. If the golf is not good enough then owners are going to struggle. As long as you are in that highest echelon, and as long as your customer service is also of the highest level, then golf courses have a good chance to succeed."