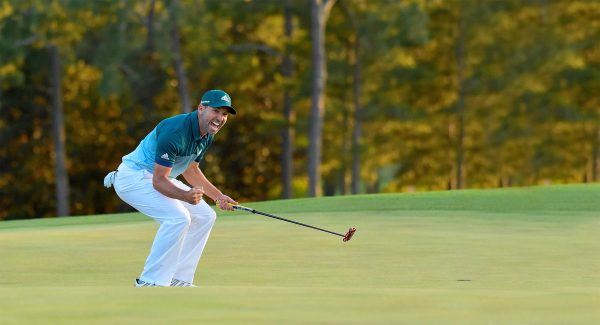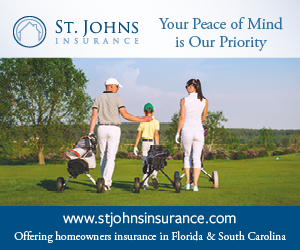 At one point in the recent past there was so little hope of Sergio Garcia claiming a major title that he gave up on himself. He couldn't putt under pressure, couldn't handle it. Then in his 74th major appearance the Spaniard finally broke through. Dave Shedloski reflects on a career of incredible promise, utter dejection and ultimately, glory in a Green Jacket
When it was over, when the last putt was buried and he tried to absorb what had just happened, Sergio Garcia crouched down and planted his fist emphatically on the firm turf of the famous 18th green at Augusta National Golf Club.
In the past, this might have seemed like another petulant act from the emotionally wobbly Spaniard, whose equanimity had never quite matched his golfing talents. But on a gorgeous late afternoon in Georgia, Garcia was merely placing his own punctuation mark on a career accomplishment that had so long been expected and yet was an enormous surprise.
Sergio Garcia had won the Masters. He did it with the tools he has always used so naturally—great ball striking, impeccable wedge play, imagination. And he did it with things he seldom has revealed—heart, resolve, grit and resilience. In the end, it was just enough as El Nino outlasted his good friend and Ryder Cup teammate Justin Rose on the first hole of a sudden death playoff. After the two men matched closing 3-under-par 69s in the final round to complete 72 holes in 9-under 279, Garcia beat Rose, the reigning Olympic Gold Medalist and 2013 U.S. Open champion, with a birdie on Augusta's par-4 home hole.
The ball slipped in the left side and Garcia crouched and let out a primal scream that came not just from within his 5-foot-10 frame but from the depths of a soul that had carried nearly two decades of desperate anguish.
No player had ever gone longer before winning a major title than the 74 starts Garcia needed to secure one. But with his 10th PGA Tour title, no Spaniard had ever won more in America—not his idol Seve Ballesteros or his friend and mentor Jose Maria Olazabal, both two-time winners at Augusta. Olazabal sent Garcia a text on the eve of the Masters telling him to believe and as Garcia put it: "To not let things get to me like I've done in the past."
Until his victory—on Ballesteros' 60th birthday—Garcia's past seemed to repress a flourishing professional career. Not that 28 worldwide wins, including the 2008 Players Championship, isn't superb. But since 1999, when he was low amateur at the Masters and scissor-kicked his way into pushing Tiger Woods to the limit in the PGA Championship at Medinah, Garcia had clearly underachieved. (It should be wryly noted that among his 12 European Tour titles are wins in the Mallorca Masters, Omega European Masters, Castello Masters, Andalucia Masters and Qatar Masters.)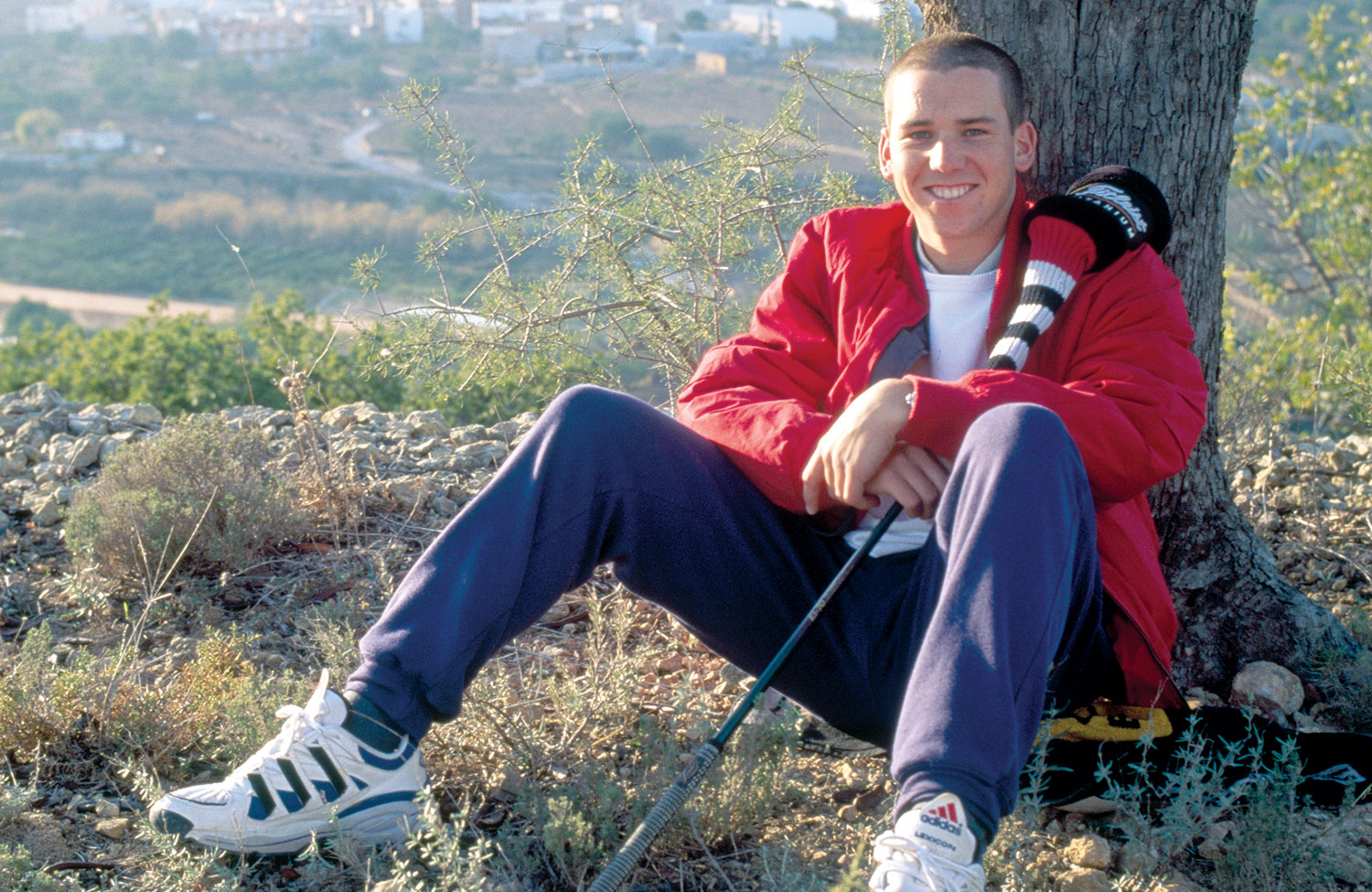 Spanish son
Growing up in Borriol, Spain, Garcia learned the game from his father Victor. The elder Garcia had grown up a caddie but never aspired to more, and he became a teaching pro at Club de Golf del Mediterraneo. His wife Consuelo helped run the pro shop. Sergio learned his signature swing—slightly laid off at the top, late release into the ball that generates enormous power for a player of Garcia's modest stature (5 feet 10, 180 pounds)—by first using a broom and a feather duster to mimic his dad's swing.
The only coach Sergio has ever known, Victor has helped his son retool from time to time, including after a low patch in 2010, when Garcia failed to qualify for the European Ryder Cup team but begged Captain Colin Montgomerie to add him to his stable of vice captains.
Of course, that wasn't his low point. Neither was his loss to Padraig Harrington in a playoff at The Open in 2007 at Carnoustie, nor complaining about having to overcome more than just his playing competitors.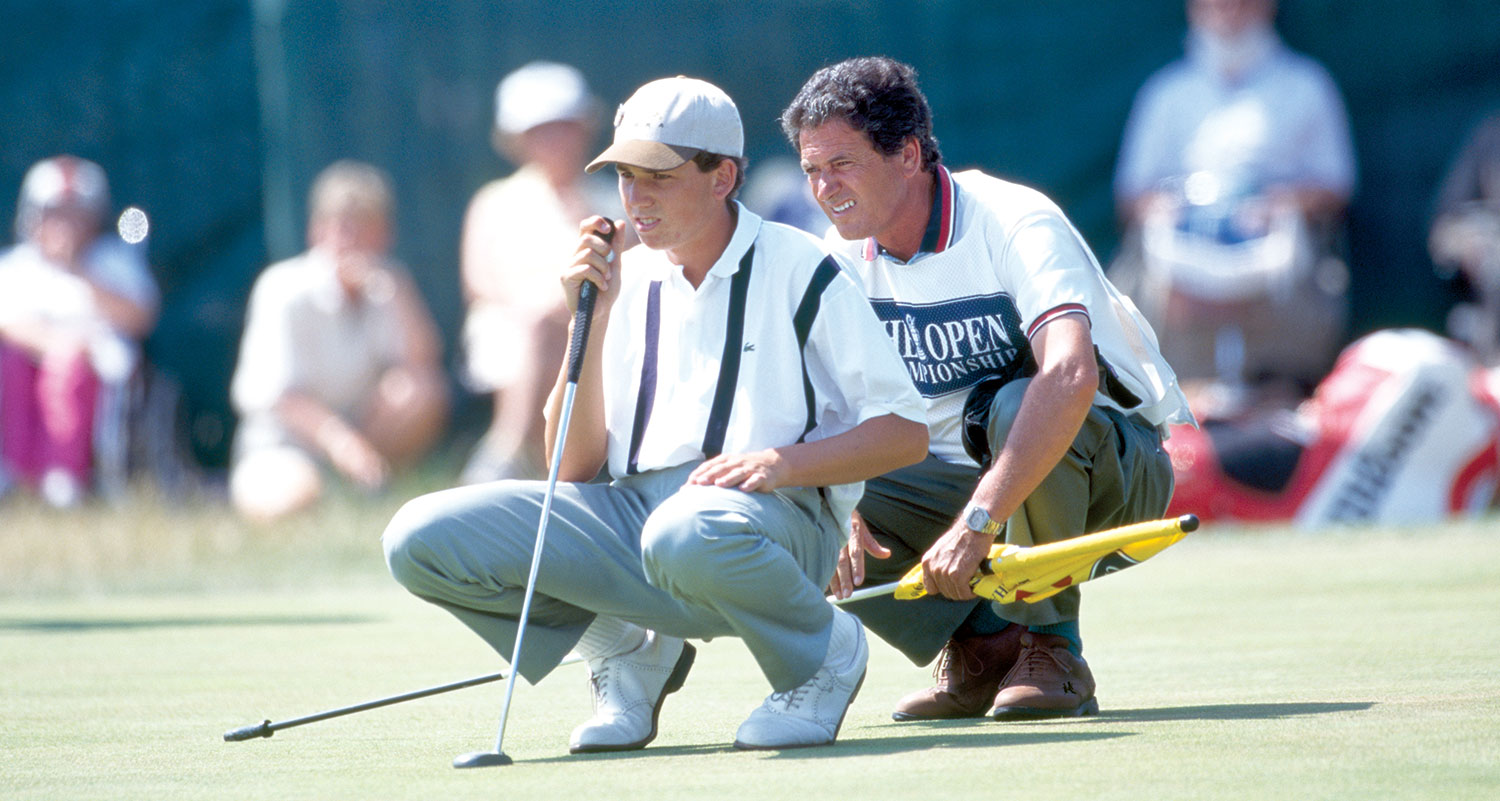 No, the nadir arrived in 2012, on the same hallowed grounds of Augusta National, after a third-round 75 blew him out of contention, when Garcia declared himself unfit for major championships. "I'm not good enough and today I know it," he whined to reporters. "I've been trying for 13 years and I don't feel capable of winning. I don't know what happened to me. Maybe it's something psychological. After 13 years, my chances are over. I'm not good enough for the majors. That's it."
A day later, he hadn't changed his mind or back-pedaled.
"Everything I say, I say it because I feel it," he said. "If I didn't mean it, I couldn't stand here and lie like a lot of the guys do. If I felt like I could win, I would do it. Unfortunately, at the moment, unless I get really lucky in one of the weeks, I can't really play much better than I played this week. And I'm going to finish 13th or 15th. [Actually, he tied for 12th.] What does that show you?"
It showed absolute capitulation, a stunning admission for a player with still so much game and time ahead of him.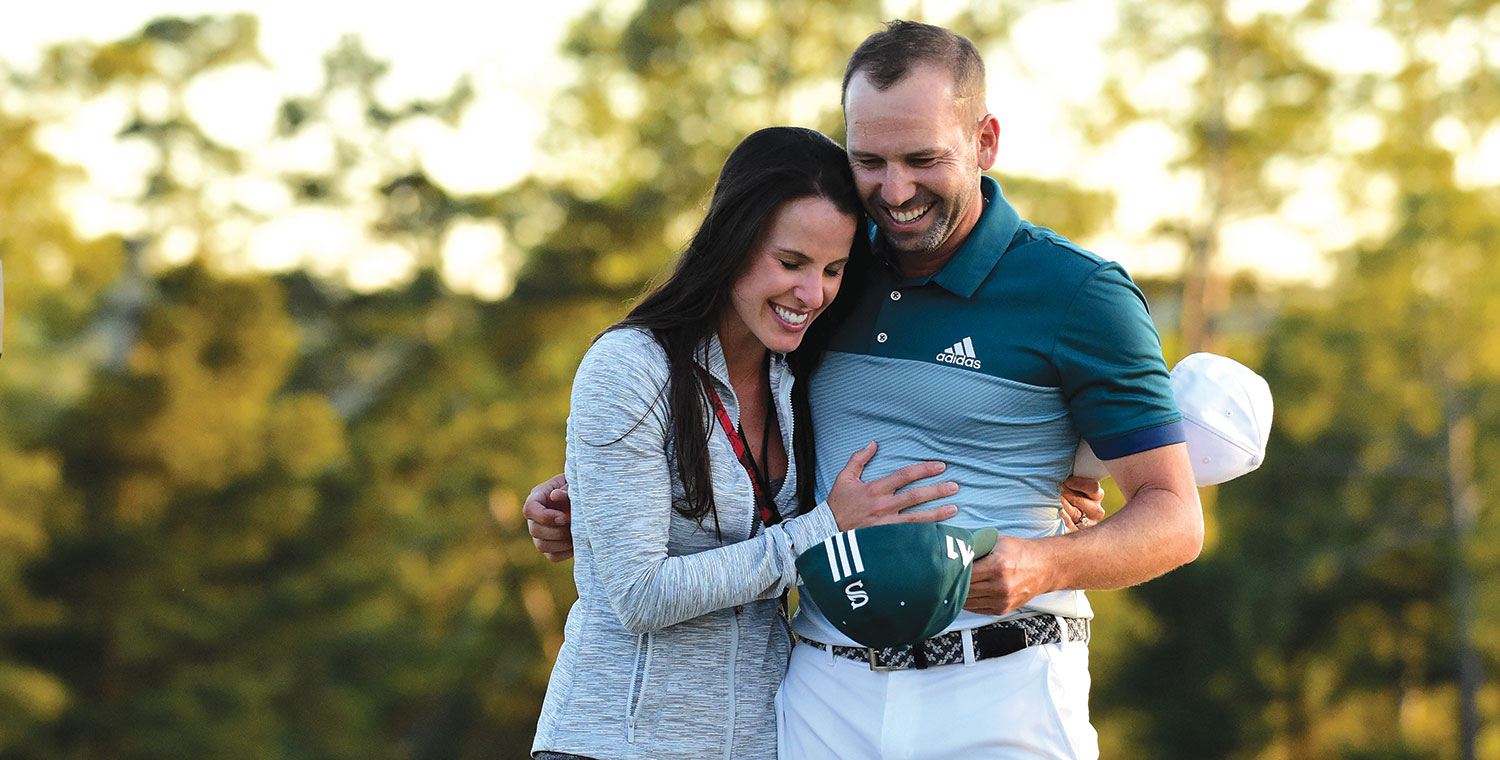 But in the midst of that rant lay the answer to his problems. It was, indeed, a psychological issue, one that has been repaired by his relationship with former University of Texas golfer Angela Akins, whom Garcia is scheduled to wed in July. Apparently Akins brings all sorts of positive energy to the formerly self-pitying Spaniard. Her father Marty was an All-American quarterback for the Longhorns in the 1960s and her grandfather, Ray Akins, is a legendary Texas high school football coach. Her cousin is NFL All-Pro quarterback Drew Brees of the New Orleans Saints.
"They are all very competitive," Garcia, a huge soccer fan who owns his hometown club, CF Borriol, said of his future in-laws. "That's the really positive background the whole family has."
Somewhere along the path to deciding he should walk down the aisle with Akins, Garcia began to eschew the negativity that had been choking his spirit. At last year's U.S. Open at oppressive Oakmont Country Club, near Pittsburgh, Garcia climbed within one stroke of eventual winner Dustin Johnson with five holes to play, but three bogeys relegated him to another disappointment as he ended up tied for fifth. And what did he say about that?
"Obviously, there's a lot of nerves, but I really enjoyed it," he told Spanish reporters. "I handled it quite well, and unfortunately, came up a bit short. I'm still happy with the week. I've just got to keep putting myself in this situation and, you know, at some point in time, I'm sure that the coin will end up… will fall on heads instead of tails."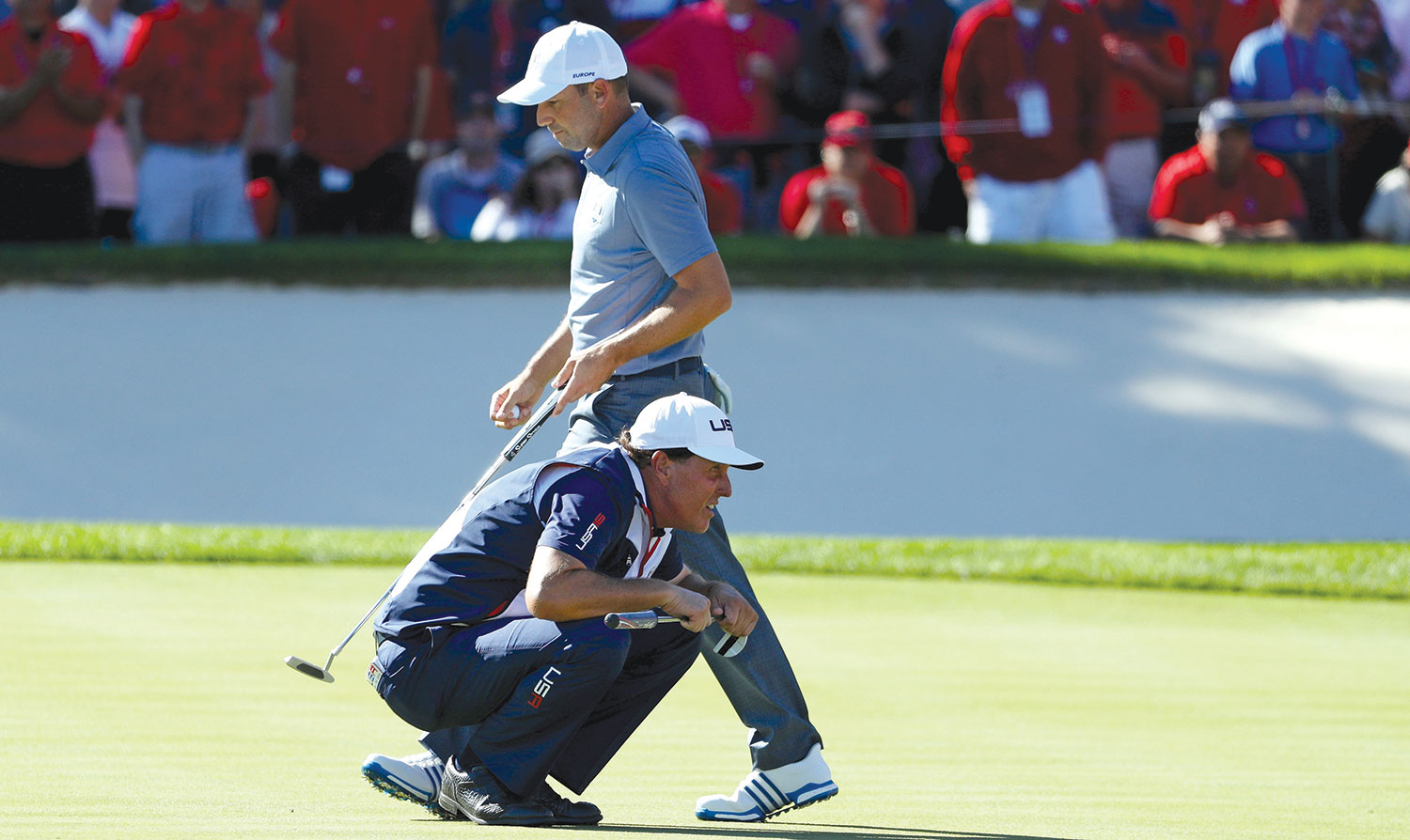 Later in the year, at the Ryder Cup at Hazeltine National in Chaska, Minnesota, Garcia engaged Phil Mickelson in one of the most epic matches in the history of the biennial series. Each player shot what would have been a 63, with Mickelson converting 10 birdies, while Garcia was bogey free and scored nine birdies, including a 15-footer at the last to secure a half. Garcia always has been a strong Ryder Cup player, owning a 16-8-4 record in six appearances and scoring 18 points for Europe, seventh-most in history.
"I've been reminded that I haven't won a major probably 300 times this week, but I love these moments. I love being in Ryder Cups. I love playing for my teammates. I love playing for Europe," an effusive Garcia crowed in the aftermath. "Even if I never get a major, it doesn't matter, because these moments, nobody can take away from me."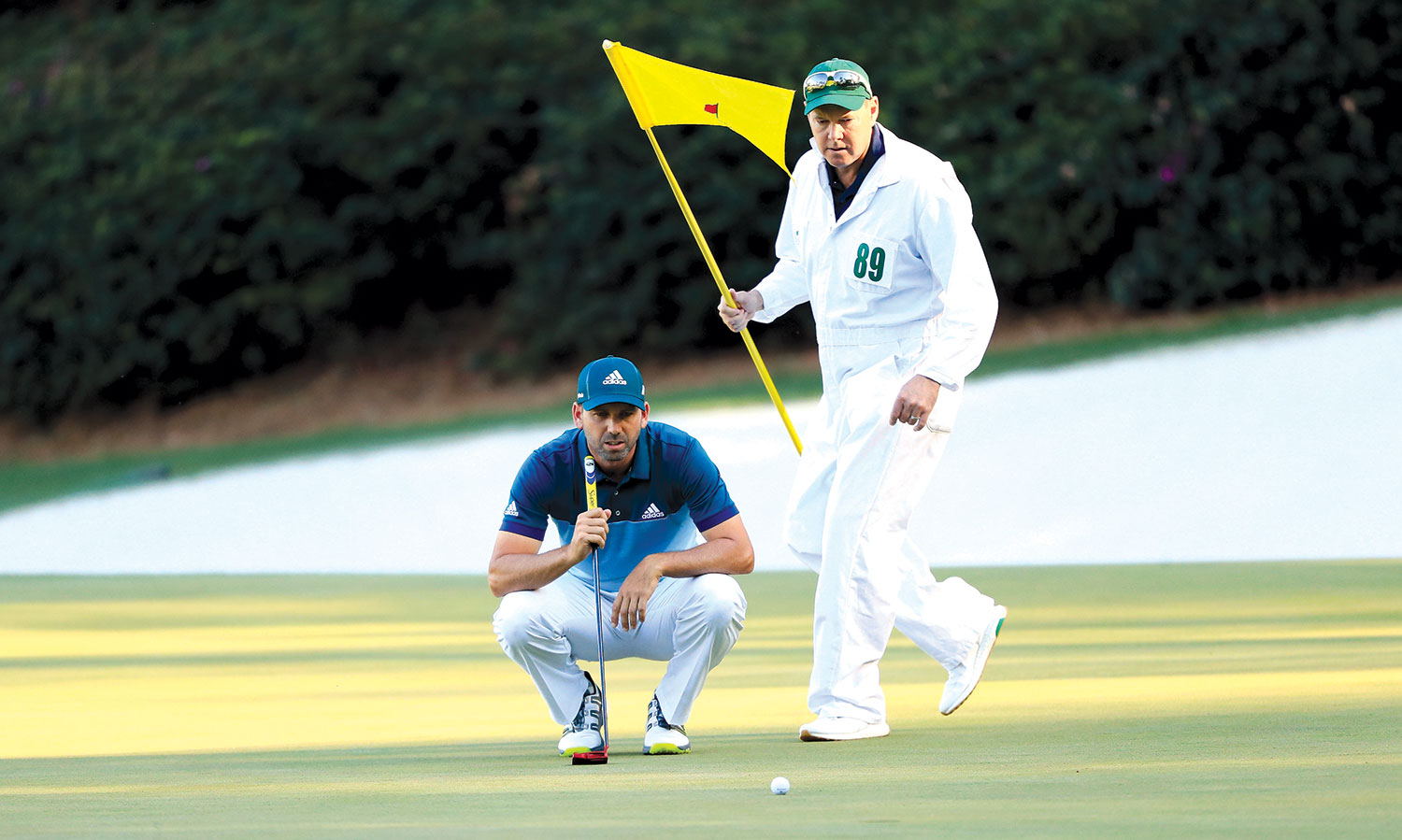 Fresh perspective
Clearly, El Niño had changed, which he showed again at Augusta when his miracle par at the 13th, after taking a penalty from a bush, kept him close enough to Rose when in the past the adversity would have left him crestfallen. Without that resolve, Rose would have a second major title.
"I'm disappointed, but hopefully it's a Masters that is remembered fondly," Rose said wistfully. "You don't want to lose, but it hurt less to lose to him."
Other players chimed in with congratulations via Twitter, including Woods, with whom Garcia has not always been on friendliest terms. And Harrington, who vanquished Garcia at Carnoustie and in the 2008 PGA at Oakland Hills—leading to a frosty relationship between the former Ryder Cup teammates—couldn't help but offer kudos after Garcia delivered that straight right down into the turf, a knockout blow to his years of frustration.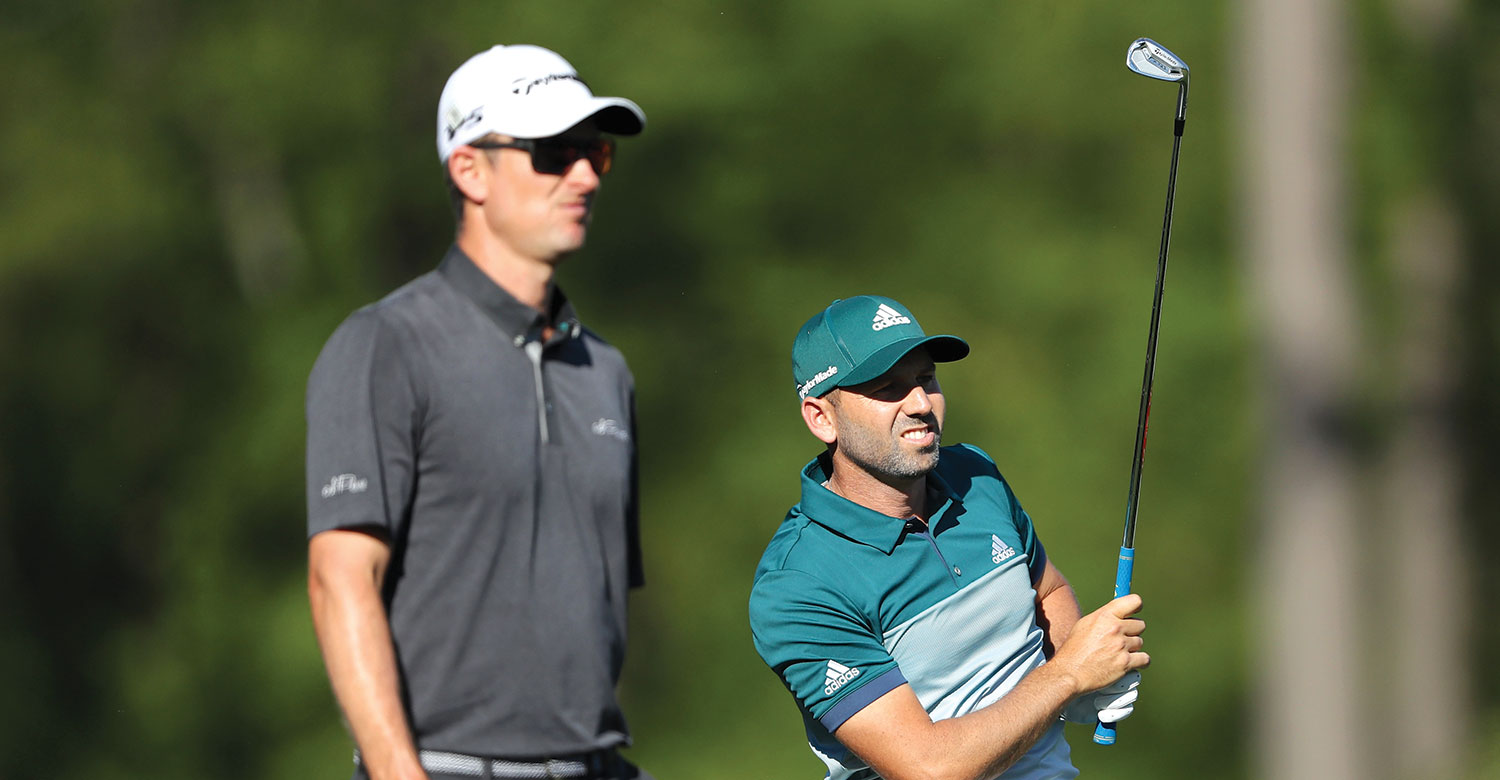 "I was delighted to see the emotion," said the Irishman, who worked at the Masters for Sky Sports. "Maybe I'm a bit harsh that I look at it and say, 'Well, everything comes easy to Sergio.' But clearly, it hasn't come easy to him. It really hasn't. You could see in that moment that he paid his dues."
He had, indeed. The learning curve was steep for Victor Garcia's talented son, the kid with the effervescent smile and once incendiary temper. But at 37 he had learned, and he realized that as the throng of Masters patrons, clearly pulling for him, bellowed "Seer-gee-oh!"
"A lot of things came through my mind, and some of the moments I've had here at Augusta that maybe I haven't enjoyed as much, and how stupid I really was, trying to fight against something that you can't fight; and how proud I was of accepting things. And this week, I've done it better than I ever had, and because of that I've looked at the course in a different way throughout the whole week."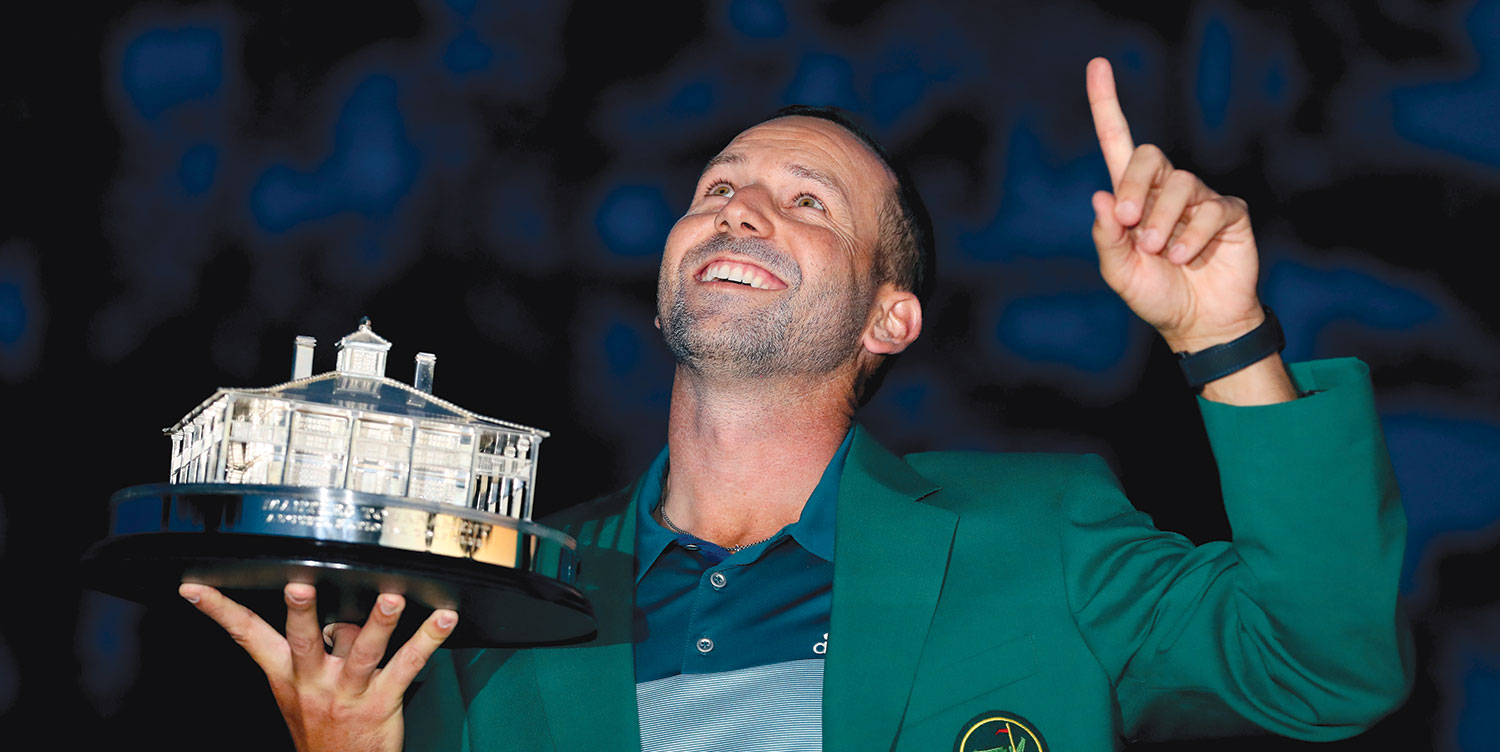 Now he, and others, can look at his career differently, too. Weird, but winning doesn't give anyone a burst of perspective. It doesn't work that way. Perspective is what initiates success.
"I have a beautiful life. Major or no major, I said it many times," Garcia said as the warm day receded at Augusta, evincing the maturity he had attained. "Obviously, this is something I wanted to do for a long time. But, you know, it never felt like a horror movie. It felt like a little bit of a drama maybe. But with a happy ending.
"It's been an amazing week," El Niño added, no storm clouds, real or imagined, obstructing his view, "and I'm going to enjoy it for the rest of my life."