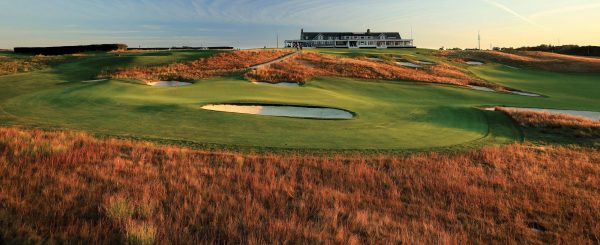 Standing the test of time: Shinnecock Hills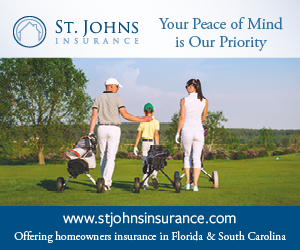 Shinnecock Hills Country Club has a connection with the U.S. Open that no other club can match, as Dave Shedloski reports
As Shinnecock Hills Country Club welcomes the 118th U.S. Open this week, it becomes the first course to host the national championship in three different centuries. The distinction is well earned and appropriate, given the club's history as a trailblazer for American golf.
Newport Country Club, Chicago Golf Club, Myopia Hunt Club and Baltimore Country Club are the only other sites to host the U.S. Golf Association's premiere event prior to 1900, but Shinnecock Hills, which hosted the second U.S. Open in 1896 and now prepares for its fifth, set certain standards from its inception that make it a blueprint for golf in the U.S. "Shinnecock was the prototype for the modern country club," William Quirin wrote in his book, America's Linksland: A Century of Long Island Golf.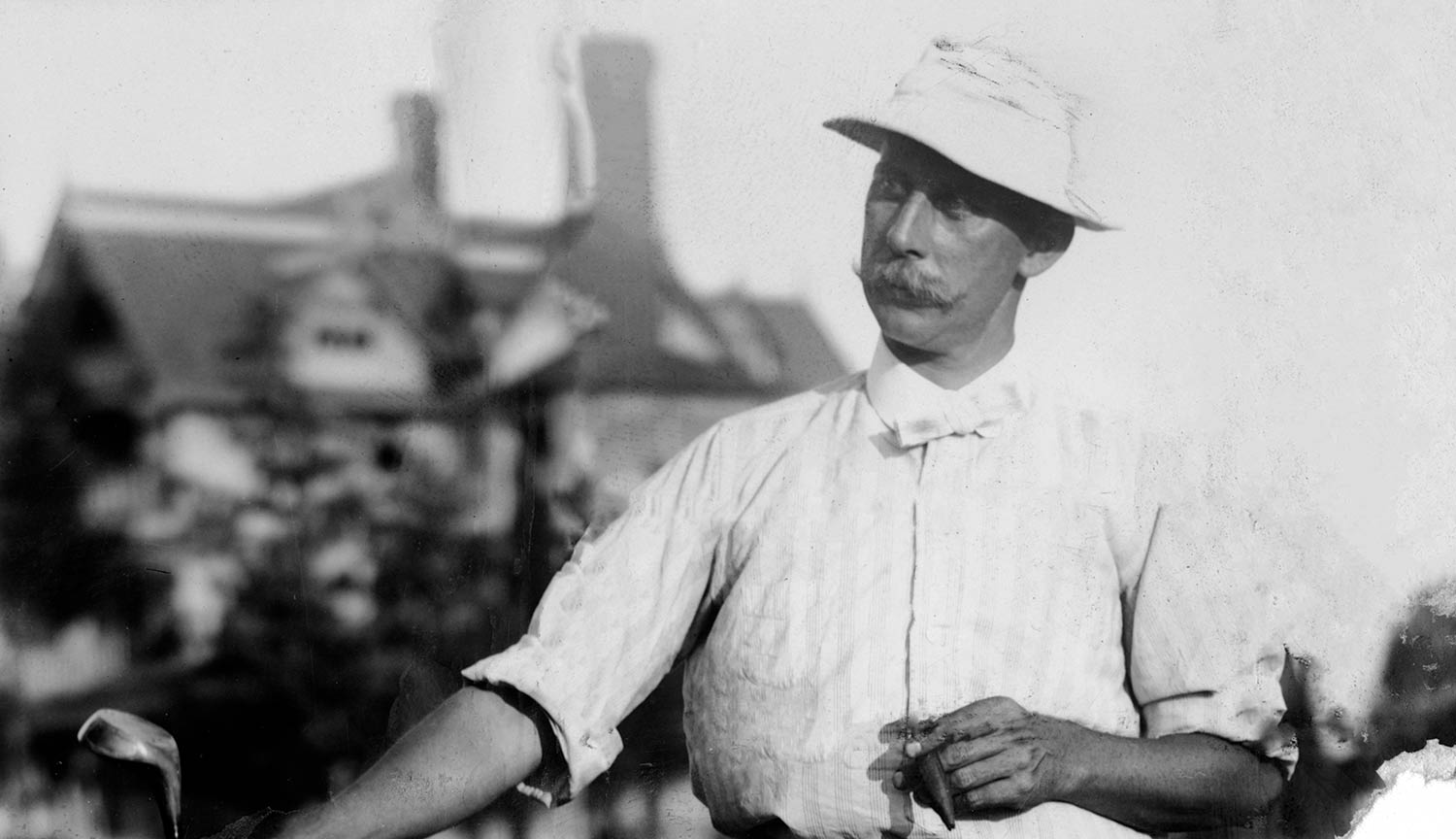 "History here just oozes all around the property," said Jeff Hall, managing director, rules and Open Championship for the U.S. Golf Association. "The natural setting here, the way the elements play into the test of golf is unique and iconic. There's something special about the U.S. Open at a place like Shinnecock where a lot of history of the game converges."
"This is sacred land in the world of golf," said U.S. Open general chairman Jack Curtin, a longtime member of the club founded in 1891 and which was added to the National Registry of Historic Places in 2000. Golf Digest ranks it third among its list of America's 100 greatest courses.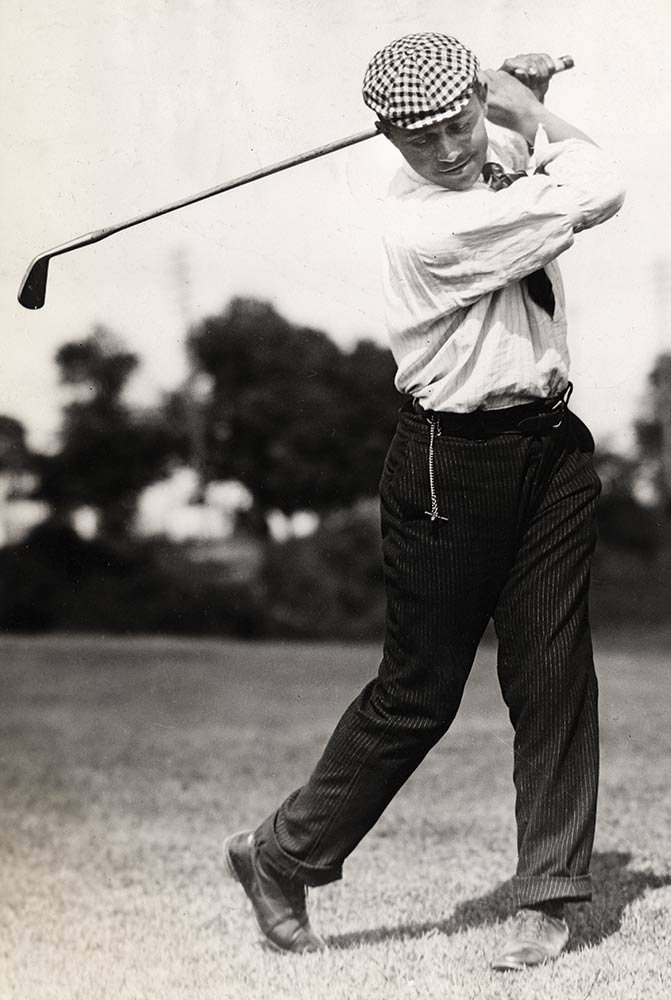 "As you would imagine," Curtin added, "we treat it with great respect."
One of the five founding members of the USGA, Shinnecock, located in the sandhills of Southampton, N.Y., in the "south fork" of Long Island, was not the first club in America. That was St. Andrew's Golf Club in Yonkers, N.Y. It wasn't the first 18-hole course either, narrowly edged out by Chicago GC for that distinction, when its original 12-hole rendition was expanded to 18 holes in 1895. Where Shinnecock differed was in its conception. It hired Willie Davis, then the head professional at Royal Montreal, to lay out its original 12-hole track in 1891, making it the first U.S. club to have its course designed by a golf professional. It also built a nine-hole ladies-only course in 1893 and ladies were welcome from the beginning. In-between, the clubhouse, designed by renowned architect Stanford White, opened in '92, and it is believed to be the oldest golf clubhouse in the country.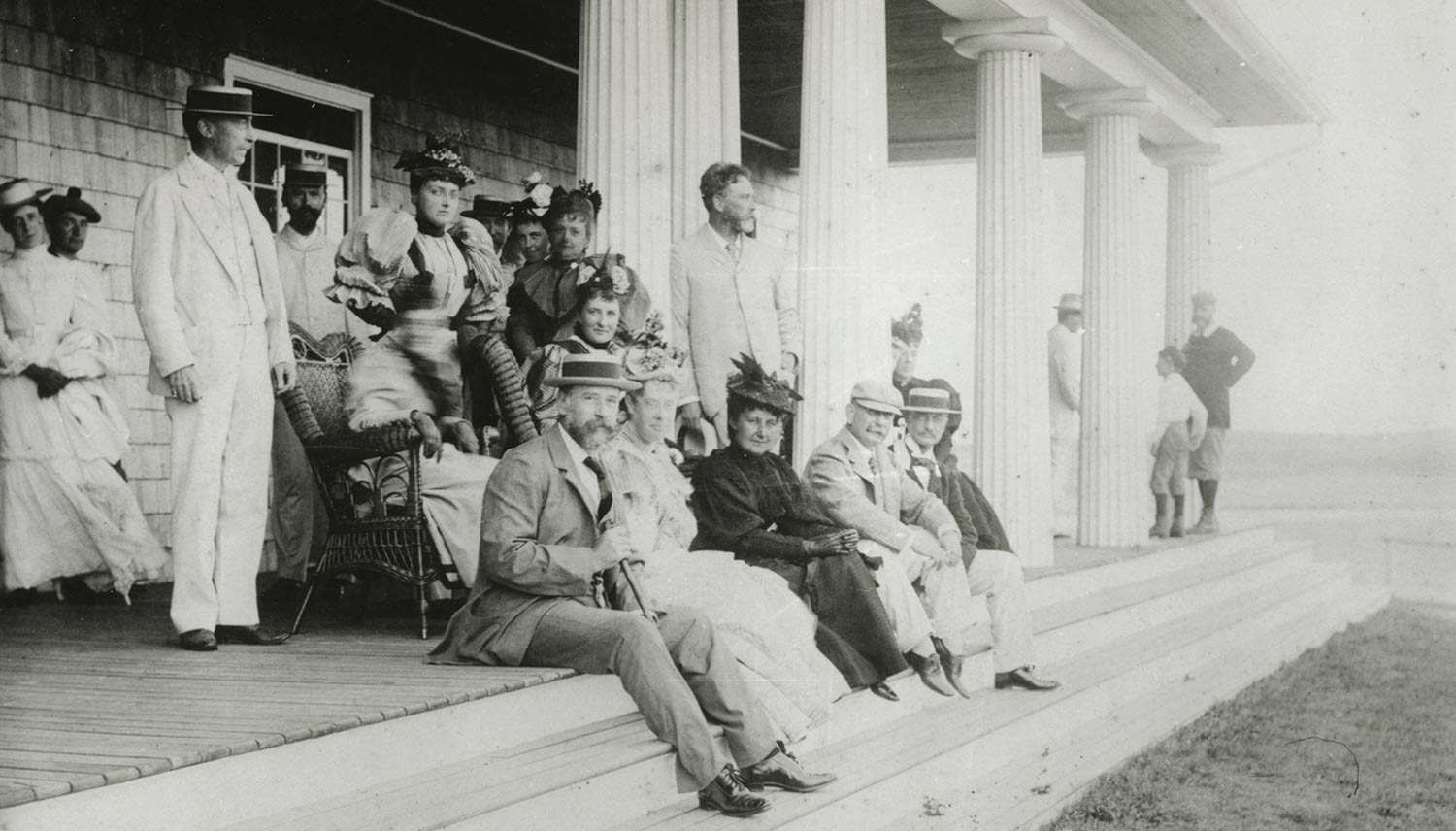 Soon after, the club's leaders hired another Scotsman, Willie Dunn, Jr., to be its club pro. His father, Willie Sr., and uncle, Jamie, were both highly esteemed players and club makers, and Dunn was responsible for extending the course to an 18-hole configuration, completed in 1895.
On July 18, 1896, James Foulis shot 152 to defeat inaugural champion Horace Rawlins by three strokes over a course that measured 4,423 yards, making Shinnecock—undoubtedly forever—the shortest course in U.S. Open history. In the previous three days, the club hosted the second U.S. Amateur, won by H.J. Whigham, son in law of the '95 champ Charles Blair Macdonald.
A subtext to the championship at Shinnecock was the uproar over the entry of two black players, John Shippen and Oscar Bunn, who were caddies at the club and had become proficient golfers under Dunn's tutelage. Some entrants threatened to withdraw on the eve of the championship if the USGA allowed the two teens to compete, but Theodore Havemeyer, then president of the fledgling organization, stood his ground and permitted their entry.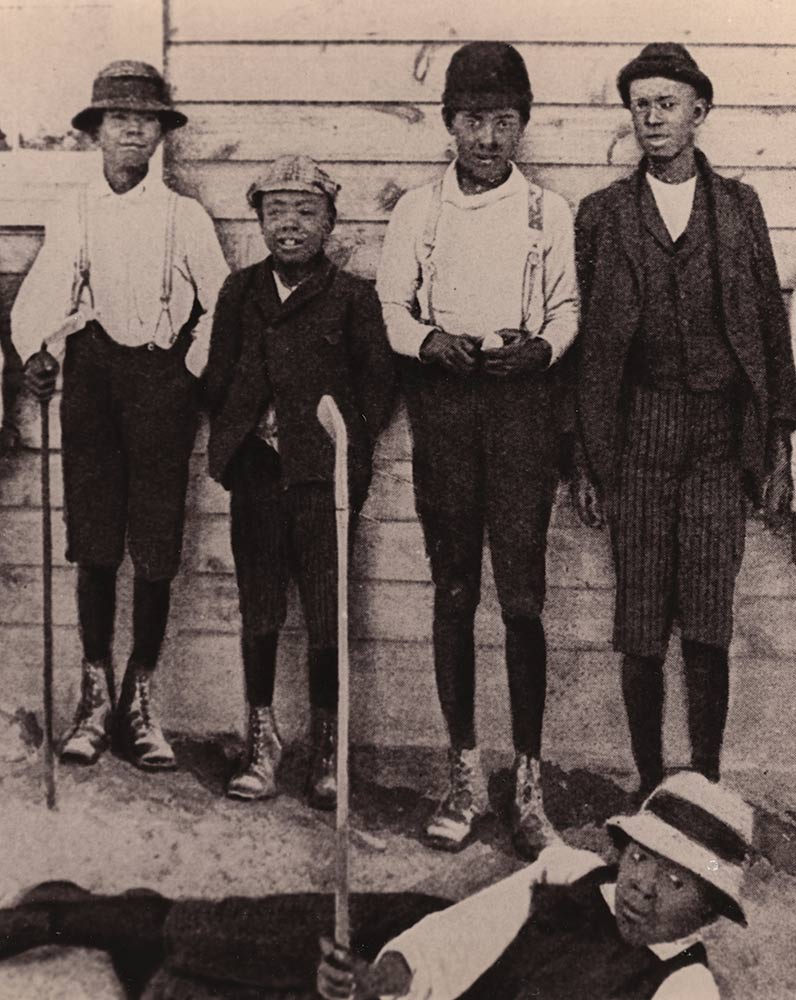 Paired with Macdonald, Shippen, just 16 years old, opened with a 78 while Macdonald shot 83 and withdrew in frustration. A second-round 81 gave Shippen a respectable 259 and a tie for fifth place. That performance soon earned him a job at Aronimink GC in Philadelphia, making Shippen the first U.S.-born golf professional.
It took 90 years for the USGA to return to Shinnecock, and in the interim, the club collected more design bona fides by bringing in Macdonald and Seth Raynor for a redesign of all but five holes in 1916. William Flynn gave Shinnecock its modern configuration with an upgrade of 12 holes in 1931, which also included lengthening the course to 6,740 yards. It remained that yardage when the 26th Walker Cup was contested at Shinnecock in 1977. The U.S. skated to a 16-8 victory over Great Britain & Ireland in the biennial match play competition.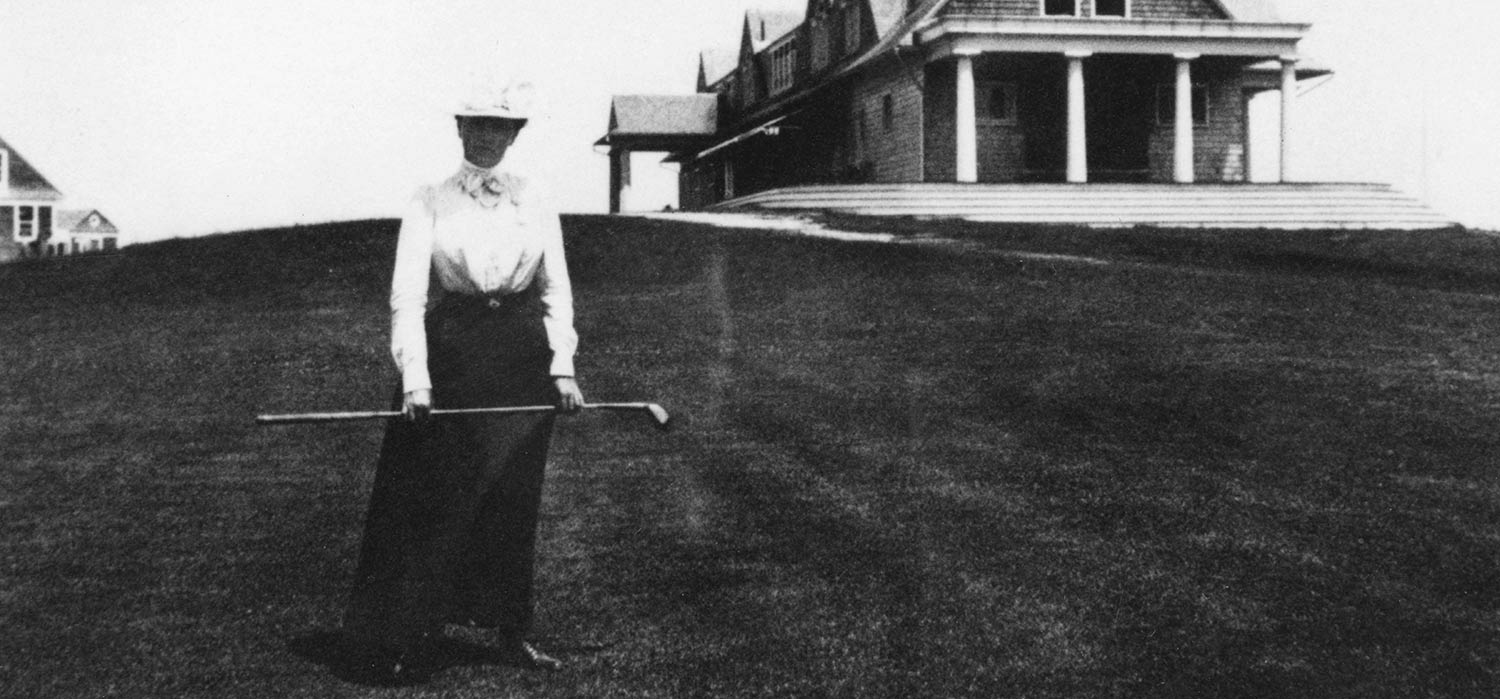 Yet more length was added prior to the 1986 championship, bringing it to 6,912 yards. Ray Floyd, 46 years old, emerged from a 10-man skirmish that year to finish as the only player under par, 1-under 279, to become the oldest winner of the championship. Just nine years later, Corey Pavin won his only major title by outdueling Greg Norman with an even-par 280.
Shinnecock's most recent turn came in 2004 when Retief Goosen finished at 4-under 276 and beat Phil Mickelson by two strokes—the only two men to break par. But it is perhaps best remembered for its extreme set-up conditions on a dry and breezy final day when the famous Redan hole, the par-3 7th, had to be watered several times mid-round because it had become virtually unplayable; an admittedly drastic step. No one broke par, and the scoring average that day was 78.7. In the wake of severe criticism, the USGA established a set of protocols that has since guided the organization in its championship set-ups.

"They got it a bit ridiculous on that Sunday 13 years ago but it's still one of my absolute favorite venues," said two-time U.S. Open champion Ernie Els, who played with his South African compatriot Goosen the final day and shot 80. "If you get wind, you could play [Shinnecock] at 7,000 yards. It's a great design."
Funny he should mention yardage. Shinnecock was 6,996 yards in 2004. But yet another renovation, which also included significant tree removal to restore more of its links-style flavor, has the par-70 layout topping out at 7,445 yards.
The tandem of architect Bill Coore and former Masters champion Ben Crenshaw oversaw the creation of 17 new tees in consultation with the USGA's Mike Davis and course superintendent Jon Jennings. The holes extended the most were the par-4 14th hole and the par-5 16th hole, which each gained 76 yards and now measure 519 and 616, respectively.
"There really wasn't that much to do," Coore claimed. "Our work was mainly to realign some of the fairways in relation to new tees and maintain the original intent of the angle of play."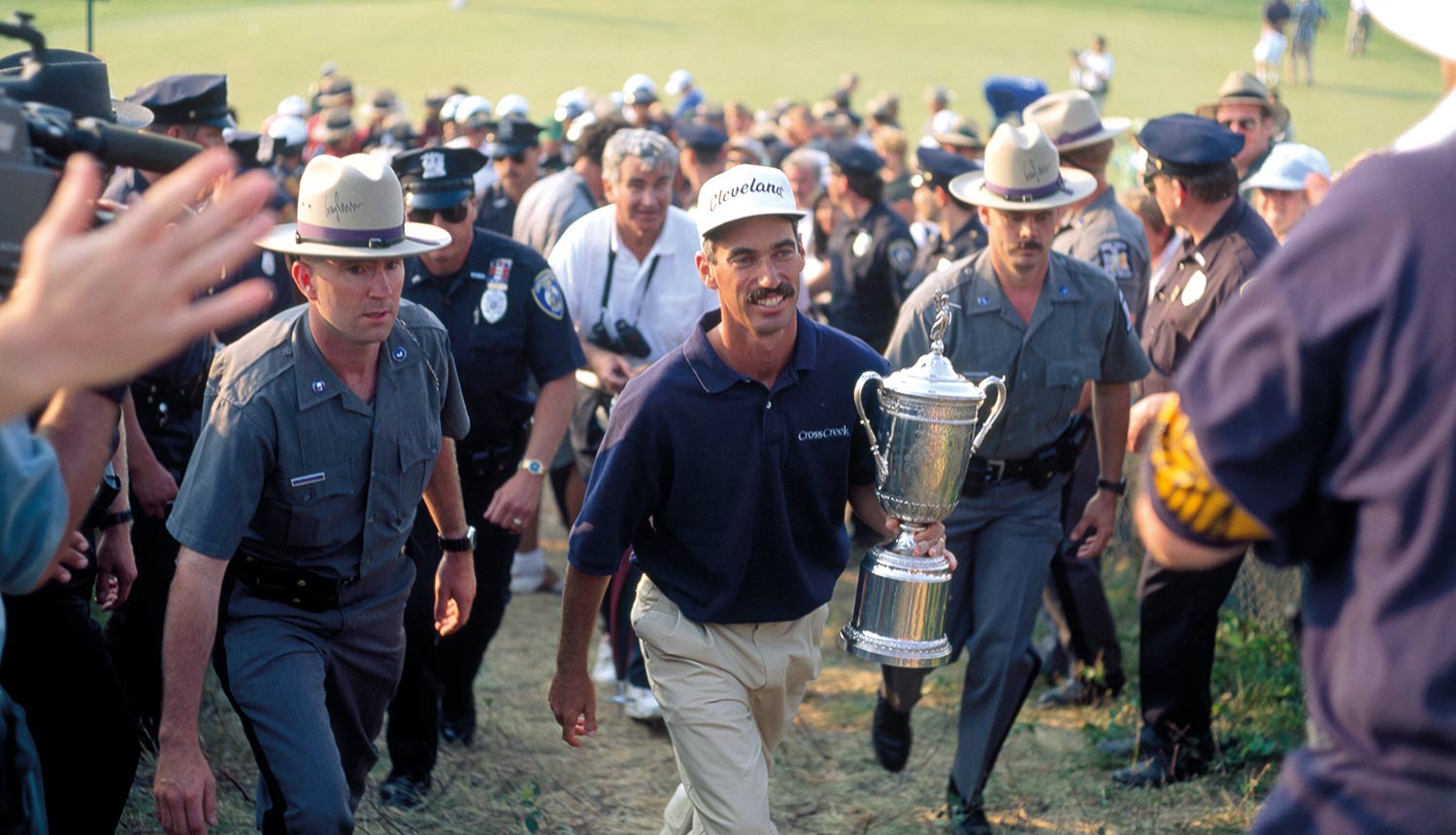 Less invasive was expanding the run-off areas on a few of the more severe greens, including the 7th. Finally, Coore added that he and Crenshaw consulted on fairway widths. Narrow fairways have long been a staple of traditional U.S.
Open set-ups—until last year at Erin Hills, when the combination of wide corridors, softening rains and tapering winds allowed the contestants to fire away off the tee and break a slew of scoring records, led by Brooks Koepka's 16-under 272 winning score.
Nearly seven acres of fairway at Shinnecock were returned to rough, but Coore said the duo mostly offered direction on fairway width in the "competition areas," referring to the distant expanses today's best players reach. Last year, Jennings further tightened the driving zones. Nevertheless, widths are still more generous than during the 2004 championship, averaging 28-34 yards, though the twists and turns of the new edge lines will dictate more variation to shot selection off the tee. Because of these changes, the grounds crew had to remove 280 sprinkler heads. The USGA wants to make sure the fairways will run out, if the weather cooperates.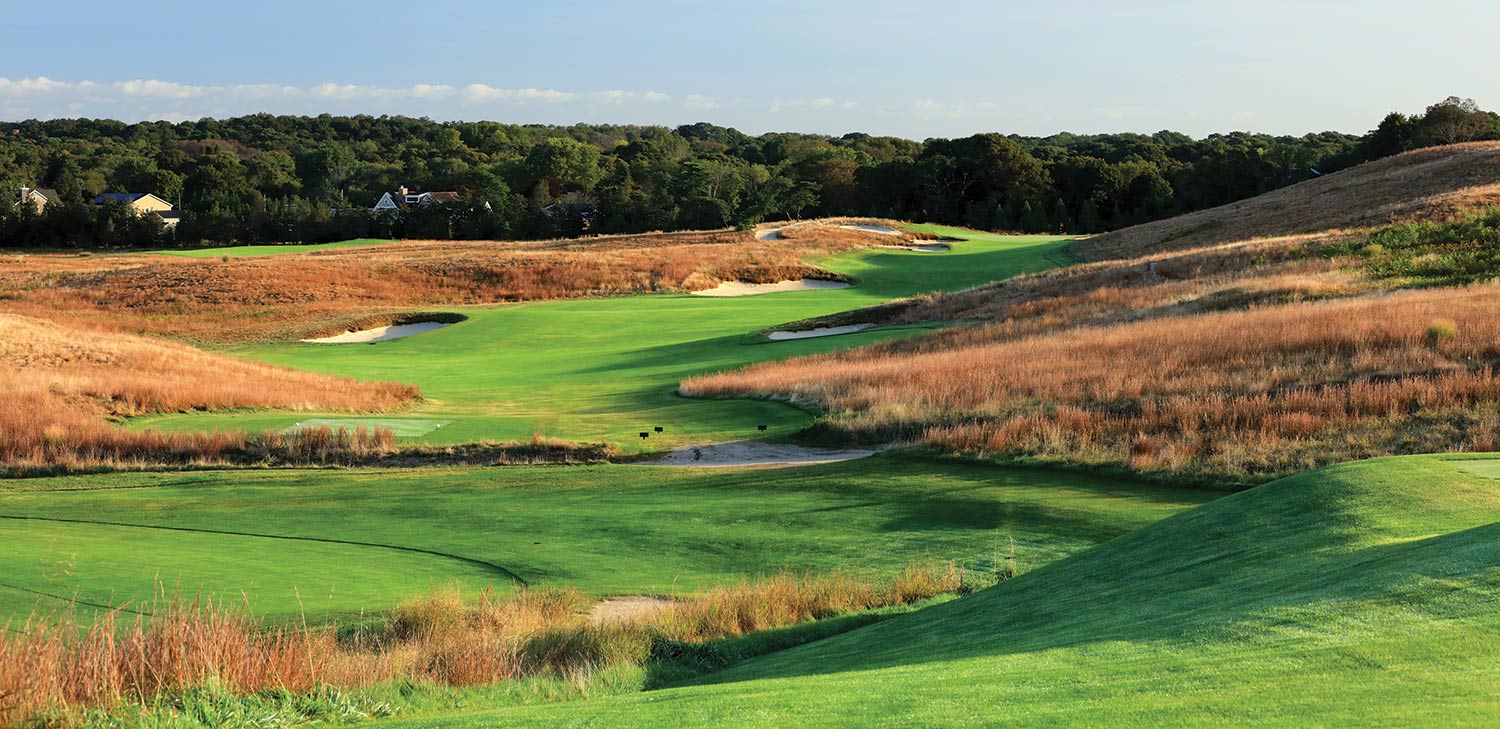 "It will truly be a complete examination," Hall proclaimed. "We want to make sure accurate driving is still part of the test, especially if the wind lies down."
In essence, it will be a throwback U.S. Open, one more in line with Oakmont in 2016 after less traditional presentations at Pinehurst No. 2 in 2014, Chambers Bay in '15 and Erin Hills last year. It might not always look traditional with today's unapologetic long hitters bringing their bomb-and-gouge style to the stately club, but the anachronistic proceedings will surely produce an entertaining championship and worthy winner.
"To see the younger stars of the game play a U.S. Open on an old, traditional golf course like this one is something that will be very special for the game," said Jack Druga, head professional at Shinnecock. "It's going to be memorable."