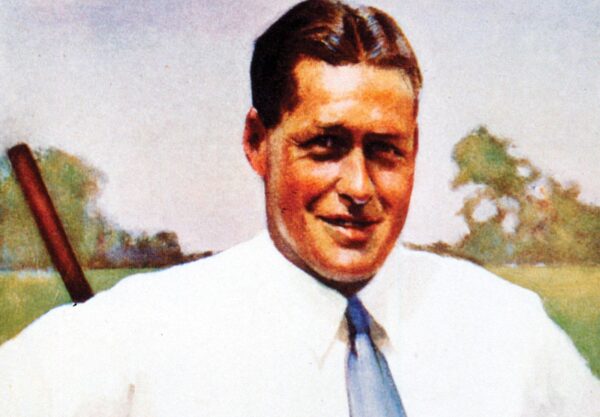 The Amazing Mr. Jones
The Grand Slam is golf's Holy Grail, the ultimate achievement, victory in all four Major championships in one calendar year. In the modern era, thanks to Arnold Palmer, the Grand Slam means the Masters, the U.S. and [British] Opens, and the PGA Championship, and only one man, Tiger Woods, has come close to this, holding all four titles at the same time (in 2000-01), though not all from the same calendar year.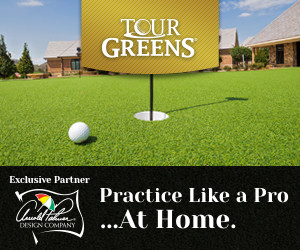 But back in 1930, the Grand Slam meant the Open and Amateur Championships of Britain and America, and the man who won all four titles that year was the legendary Robert Tyre "Bobby" Jones, Jr. In so doing, Jones raised his total of Major titles to 13, a figure only beaten by Jack Nicklaus with 20 and Tiger Woods with 17 (if we include Nicklaus' and Woods' U.S. Amateur victories in their totals). Then, aged 28 and one month after he'd won the final leg of the Grand Slam, Jones retired from competitive golf, declaring he needed to concentrate on his law practice as he'd achieved everything he could in the game.
And he probably had. In just eight years, 1923-30, the quiet, courteous gentleman from Atlanta, Georgia, had dominated golf, winning five U.S. Amateurs, four U.S. Opens, three [British] Opens, and one [British] Amateur. Jones' record is all the more remarkable during this period because he played about as much golf as the average weekend player. In total, he entered three [British] Amateurs, four [British] Opens, 11 U.S. Opens and 13 U.S. Amateurs—just 31 Majors, from which he amassed 13 titles.
Many people familiar with Jones' record, but knowing little of his life, think he was just a gifted, born-with-a-silver-spoon-in-his-mouth amateur who never had to struggle. What they never saw was his lifelong battle with illness.
Born to a prominent southern family on St. Patrick's Day, 1902, Jones was such a sickly child he didn't eat solid food until he was five. Though he subsequently grew stronger and started playing sports like baseball and golf, he still battled against stress during his playing career, sometimes throwing up before an important round, enduring sleepless nights with severe stomach cramps and, typically, losing 15 pounds in weight during a championship. A driven perfectionist, Jones also struggled with a volatile temper early on, a battle that reached its nadir over the Old Course at St Andrews in 1921, the only [British] Open he played in that he didn't win.
It was Jones' first visit to Britain and, despite being the leading amateur, he collapsed during the third round, taking 46 to the turn, double-bogeying the 10th and then hitting his tee shot at the par-3 11th into Strath bunker. After numerous attempts to get out, the young Jones picked up his ball and stormed off the course, forever referring to his actions that day as his "most inglorious failure" in golf.
Though it was undoubtedly a desperate moment in his playing career, it also proved a turning point. Prior to St Andrews, Jones had shown precocious talent. At the age of nine, he won the Atlanta Athletic Club junior title, defeating a 16-year-old in the final. Five years later, at 14, he won the Georgia Amateur and became the youngest player to qualify for the U.S. Amateur at Merion.
The following year, America having entered World War I, there were no Majors. However, many professionals and amateurs, Jones included, played exhibitions for the American Red Cross and War Relief efforts, raising over $150,000.
After the war, Jones struggled to fulfill his promise despite being known for his measured swing and a Corinthian spirit that golf writer A.I. Laney believed he developed when playing with 1913 U.S. Open winner Francis Ouimet.
But his reward came in 1923 when he won the U.S. Open at Inwood Country Club in New York. Jones entered the final round with a three-shot lead but squandered that with a bogey-bogey-double-bogey run-in that prompted him to remark, "I didn't finish like a champion… I finished like a yellow dog." When Bobby Cruickshank birdied the final hole to tie Jones, an 18-hole playoff ensued the next day. All square after 17 holes, Jones drilled a 2-iron at the 18th to 8ft; and when Cruickshank took six, he had finally won his first Major.
Two U.S. Amateurs soon followed before, in 1925, he established his credentials as perhaps the most honorable man in sport. In the U.S. Open at Worcester Country Club, he called a shot on himself when his ball moved at address and, despite the blandishments of playing partner Walter Hagen, he insisted on the penalty. When complimented on his honesty, he declared "you might as well praise me for not robbing a bank." At tournament end, the importance of his call was underlined as he lost in a playoff to Willie MacFarlane.
Strengthened morally, Jones bounced back to become the first person to win both the U.S. and [British] Opens in the same year—1926. Twelve months later, he won the U.S. Amateur again and successfully defended the Claret Jug at St Andrews. In 1928, he won a fourth U.S. Amateur and in 1929 claimed his third U.S. Open at Winged Foot.
Entering 1930, Jones was consciously planning an assault on all four Majors. Later, when asked if he'd planned to win all four in one year, he modestly said: "I felt reluctant to admit that I considered myself capable of such an accomplishment, though, actually, I did make plans with precisely this end in view."
The first Major was the [British] Amateur, the one he had failed to win thus far, and in 1930 it was at St Andrews, which by now Jones had fallen in love with. Despite several close calls in the early rounds, he beat the 1923 champion Roger Wethered 7&6 in the final, triggering scenes of pandemonium amongst more than 15,000 spectators and necessitating a police escort for the long walk back to the clubhouse. Jones later described this as the most important tournament of his life.
Leaving St Andrews, Jones and his wife Mary spent a week in Paris before arriving at Royal Liverpool for the [British] Open. Playing badly by his standards, he readily admitted that his driver, 'Jeanie Deans,' was the culprit and he had to rely on his magical but fickle putter, 'Calamity Jane,' to triumph by two shots over Macdonald Smith and Leo Diegel.
Jones was watched throughout by Hoylake's two famous sons, John Ball and Harold Hilton, winners of an Open apiece and 12 Amateur Championships between them. Ball was the last to perform the [British] Amateur and Open double, and that was way back in 1890. Once he had won, following a gritty, closing 75, Jones chatted with the pair. Hoylake lore has it that Ball told Jones, "you play a game with which I'm not familiar," a phrase used years later by Jones to Jack Nicklaus.
Having won the first two legs of the Grand Slam, Jones headed to Interlachen Country Club in Minneapolis, for the U.S. Open. At that time, the area was suffering a severe heat wave. However, despite a double-bogey at the penultimate hole, Jones birdied the last to become the first player to break par for four rounds in the national championship.
After claiming the third leg of his Grand Slam by two shots, his next stop was Merion for the U.S. Amateur, the final leg, and by now the whole country was caught up in his quest. Thanks to the growth of newsreel, he had become a recognizable face and the pressure on him was huge as he returned to the course where he'd won his first U.S. Amateur six years earlier. However, once play started, it was evident he wasn't going to let anything stand in his way. He led the medal-play qualifiers with rounds of 69 and 73, equaling the record, and then was never troubled in any of his matches, his lowest winning margin being 5&4.
The largest gallery in USGA history, some 18,000 people, charged the green in an attempt to get close to him
When, in the 36-hole final, he easily defeated Gene Homans 8&7, the largest gallery in USGA history, some 18,000 people, erupted and charged the green in an attempt to get close to him. Although the clubhouse was only 600 yards away, it took 50 marines to escort Jones to safety. The New York Times later called that slow march "the most triumphant journey that any man ever travelled in sport." Jones had won the Grand Slam, an achievement that, at the start of the year, had been unimaginable.
He'd achieved everything he could in competitive golf but, even after he retired from playing, Jones was still heavily involved in the game, making 12 short films for Hollywood entitled How I Play Golf and designing the first set of matching and numbered clubs for the A.G. Spalding Company.
But Jones' most enduring legacy is Augusta National Golf Club and its annual Masters tournament. Shortly after retiring, he'd planned to build the ultimate golf course, a place where he could enjoy the game in peace with his friends because, even when playing casual rounds, he attracted hundreds of spectators. When a suitable piece of land, Fruitlands Nursery, became available in Augusta, he knew he'd found his Nirvana.
Augusta National was the first, and only, course he ever designed, so he needed expert help. Step forward one of the game's greatest architects, Dr. Alister Mackenzie, who would later call Augusta National his "best opportunity and, I believe, my finest achievement." The course opened in 1933 and the following year debuted the Masters.
Unfortunately, the legend has a sad conclusion. After seeing active service in the U.S. Army Air Corps in World War II, including the Normandy landings, Jones returned home in 1948 to face his greatest challenge. Suffering from severe back and neck pain, he was diagnosed with Syringomyelia, a rare, degenerative disease that gradually reduced his once gifted hands to little more than stiffened claws and saw him reduced to walking with a cane, then leg braces, and finally having to live out his days confined to a wheelchair.
Jones endured this dreadful disease with customary grace, bravery and stoicism until his death on December 18th, 1971, when play was stopped at St Andrews and flags at golf clubs all over the world were lowered to half-mast.
Just how great was Jones? Comparisons between different eras are always difficult. For one thing, he used completely different equipment to Jack Nicklaus, just as Nicklaus used different clubs and balls to today's superstars. Also, Jones never played for money, and he's the only golfer ever to complete any kind of Grand Slam in one calendar year. In truth, he was the finest amateur that ever lived and although he may not have been the finest golfer, he was amongst the finest gentleman that ever played the game.
Just hours after his 1930 [British] Open victory, Jones pitched up for an exhibition match, as promised, at Oxhey Golf Club in Hertfordshire, 200 miles south of Liverpool, prior to catching his ship home. Exhausted from his exertions at Hoylake, he nevertheless shot 66 while playing with Ted Ray, James Braid and Harry Vardon. Before he left, Ray presented him with a gold cigarette case, inscribed: "To a great golfer and a great sportsman."
Seven Years of Heaven…
Jones' 13 Major wins
1923
U.S. Open
Inwood Country Club, New York
1924
U.S. Amateur
Merion Golf Club, Pennsylvania
1925
U.S. Amateur
Oakmont Country Club, Pennsylvania
1926
[British] Open
Royal Lytham & St Annes Golf Club, England
U.S. Open
Scioto Country Club, Ohio
1927
[British] Open
St Andrews Links, Scotland
U.S. Amateur
Minikahda Club, Minnesota
1928
U.S. Amateur
Brae Burn Country Club, Massachusetts
1929
U.S. Open
Winged Foot, New York
1930
[British] Amateur
St Andrews Links, Scotland
[British] Open
Royal Liverpool Golf Club, England
U.S. Open
Interlachen Country Club, Minnesota
U.S. Amateur
Merion Golf Club, Pennsylvania