The Boys from Ballyboden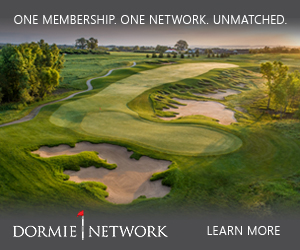 There is only one high school that has produced two Ryder Cup captains, the Colaiste Eanna Christian Brothers School in Ballyboden, Dublin. The two golfers are Paul McGinley and Padraig Harrington and they both spoke to Robin Barwick.
In the south Dublin suburb n the south Dublin suburb of Ballyboden in the late 1970s and early '80s the Harrington boys had a reputation. There were five of them, sons of a policeman who had represented County Cork at Gaelic football (a sport which is similar to soccer but different), and the sons were pretty handy themselves.
"The brothers were well known at school—we all went to school together—and we called them the 'Harrios'," starts Paul McGinley, who was four years ahead of Padraig Harrington at the Colaiste Eanna Christian Brothers School, the only high school in Europe or the United States to have produced two Ryder Cup captains. McGinley led Europe to victory over Tom Watson's American team at Gleneagles in Scotland in 2014, while it is Harrington's turn next year at Whistling Straits, Wisconsin.
"Padraig was the whipper-snapper, the baby of the family," adds McGinley, who like the Harrios, applied his athletic ability to Gaelic football and golf. "I knew of Padraig because he was the youngest Harrio and my first recollections of Padraig are of him playing as a goalkeeper in Gaelic football. When I was a senior player he was a junior and we would sometimes train together and Padraig, in his red tracksuit, would throw himself around the goal, loving having all these shots fired at him."
The young Harrington played in goal in soccer and in Gaelic football, growing up in a typically tight-knit Irish community that revolved around the church, school and the local Ballyboden St. Enda Gaelic football club. Gaelic football consumes young Irish athletes, and all of Harrington, McGinley and Shane Lowry—the 2019 Open champion at Royal Portrush—are sons of men who excelled at the game and played at senior county level.
You need courage to be a decent goalie—in soccer and Gaelic football—as the player is expected to lunge head and hands first into tight spaces crowded with swinging, studded boots. To this day, Harrington's fingers bear the scars of years spent between the posts and he is fortunate the battering didn't damage his prospects in golf.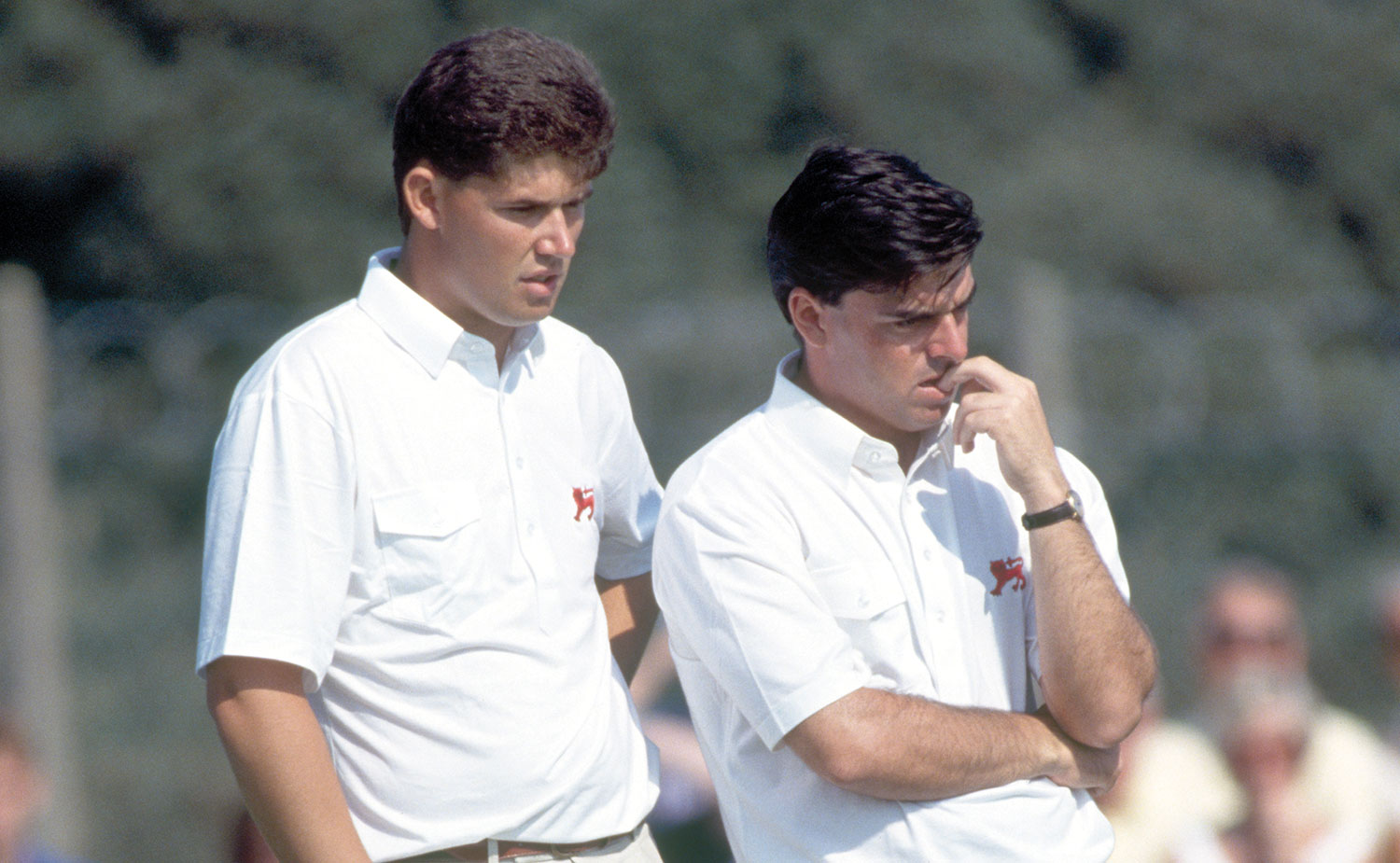 "If you had asked me at 14 years of age what sport I was going to be successful in, I would have said Gaelic football or soccer, as a goalkeeper," says Harrington, now aged 48. "I captained my school team all the way through secondary school and that was my best sport as a young boy."
Harrington and McGinley grew up at the same school and the same Gaelic football club, but a highway separated their respective golf clubs. McGinley's dad, a travelling salesman, couldn't afford the upmarket Grange GC with its beautifully maintained James Braid golf course to the north of the highway, but he knew the right people and Paul was offered a junior membership. Harrington, despite showing similarly prodigious promise a few years on, was turned down and so he stuck with the less selective Stackstown GC, on the southside of the highway. Yet their paths were destined to converge sooner rather than later.
"We both played for Leinster Juniors," adds McGinley, referring to their home province. "That is when I came across Padraig as a golfer for the first time. We started playing in the same amateur events and then we started getting paired together in foursomes and fourballs, so that would have been in the late '80s.
"Then we played for Ireland together and evolved to play in the Walker Cup and eventually the Ryder Cup. It was kind of a stairway."
Harrington and McGinley were part of the 1991 Great Britain and Ireland Walker Cup team that played the United States on a golf course the Dubliners knew intimately, Portmarnock, just to the north of the city. But this was a visiting team featuring Phil Mickelson—already a winner on the PGA Tour as an amateur—and David Duval, and the Americans prevailed 14-10.
It was a different story in the Ryder Cup. Harrington played for Europe six times and was on the winning side four times, with McGinley joining him in the blue and gold three times, all successfully, in 2002, 2004 and 2006.
Harrington made his Ryder Cup debut at Brookline in 1999. He won his singles point against Mark O'Meara, and with Jose Maria Olazabal comfortably up against Justin Leonard, for a fleeting moment Harrington wondered if he had won the Ryder Cup.
"I was on such a high," recalls Harrington, before he learned how Leonard was fighting back. "I ran back to the 17th green, my team-mates congratulated me and then Justin Leonard holed that putt. I got what felt like about one minute's glory from winning my point, before feeling quite a significant low."
Leonard's putt didn't win the Ryder Cup but it almost did, as Ben Crenshaw's US team completed an historic final-day resurgence to win. The raucous atmosphere stayed with everyone, on both sides, but Harrington has an interesting take on the "Battle of Brookline".
"They were spectacular scenes at Brookline," he says. "Europe might have lost that week but we drove the Americans to care about the Ryder Cup and that moment proved it, right there and then in 1999. We didn't feel it at the time but looking back, the Americans were desperate to win the Ryder Cup that week, and that feeling and emotion and excitement would not have been there 20 years earlier, when the Americans were so much better than us. It was the improved European play in the Ryder Cup that pushed the Ryder Cup to become a real contest that both sides were desperate to win. I wouldn't say 1999 was the making of the Ryder Cup but it was the week that proved just what a big deal it had become."
For the Harrington-McGinley axis, a particular highlight came five years later in 2004 at Oakland Hills, Detroit, when German captain Bernhard Langer paired the Dubliners together for the Friday afternoon foursomes. Europe was cruising after the first three sessions against Hal Sutton's ill-fated home team. The score was 8-4 to Europe although Harrington had played poorly on the Friday morning, dropping a fourball point with Colin Montgomerie to Davis Love III and Stewart Cink.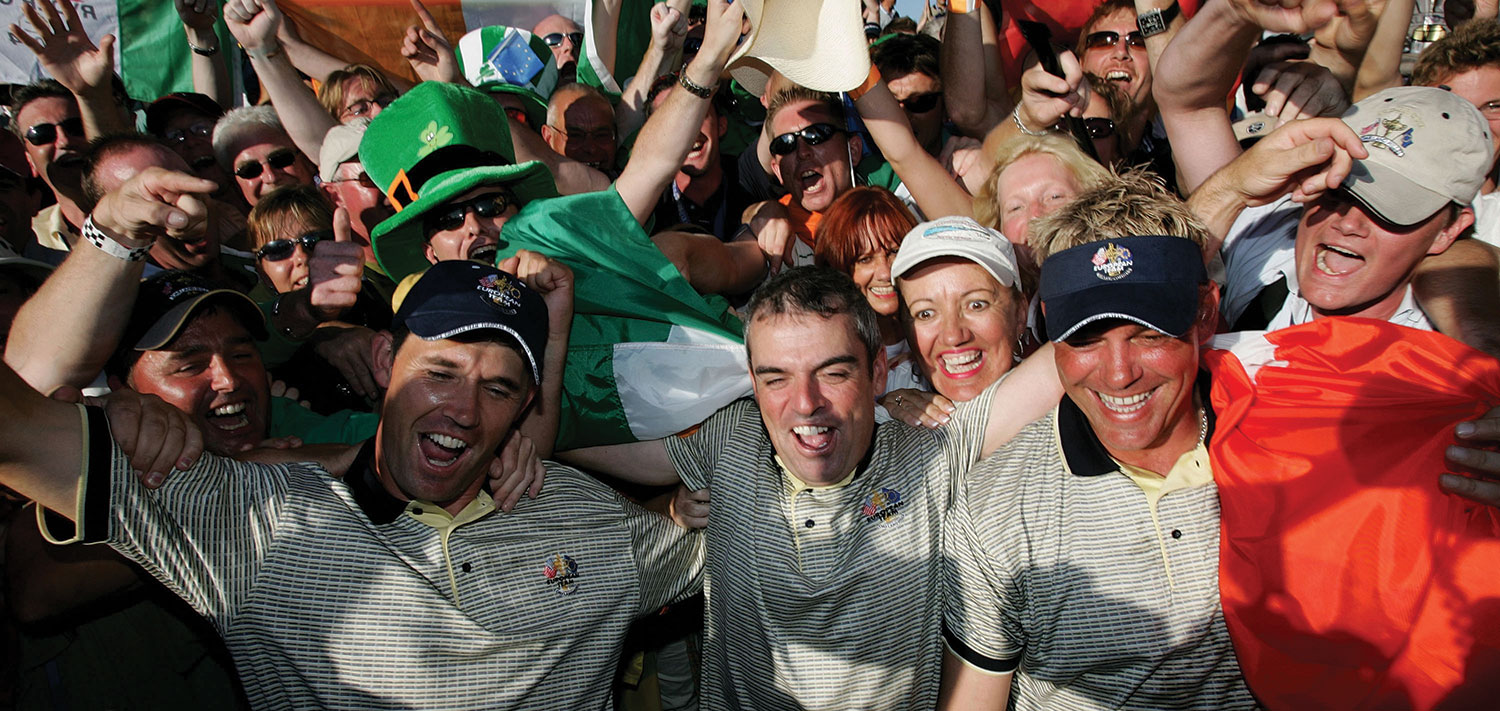 "Padraig was really down about how he played," recalls McGinley, "Yet in the afternoon we were playing Tiger and Davis. On the first tee Tiger just smashed this 3-wood 300 yards down the middle. An absolute rocket. It was Padraig's tee shot and he took forever because he was uncertain and his confidence was down and he backed off the shot a couple of times. In the end he made this horrible lunge at the ball and pull-hooked it to the left, up against a fence among the trees. I tried to chip out but got my club caught on a branch, knocked it about a yard, before Padraig took our third shot, hit a tree and our ball bounced back. We had played five shots before the Americans had played their second so we conceded the hole without Davis even having to play their second shot. One down after one hole.
"On the second hole, Tiger hit a three-iron so high the ball went up in the air like a lob wedge and lasered down on top of the flag. Everyone in the stand behind the green stood up and cheered like you can't believe. We were two down after two.
"We walked to the third tee and I said to Padraig, 'Let's not embarrass ourselves. If we lose let's do it right. Let's forget about who we are playing and just play against the golf course.' Immediately I could see Padraig coming out of his mental slumber. His body language changed. He said, 'Hey, that's a great idea, let's play against the course'."
They parred the third hole for a half, steadied the boat, held their own and eventually, slowly, the momentum in the match shifted, with the Irish pair enjoying boisterous support from a crowd dominated by Irish Americans.
"We were in Detroit, with Boston, New York and Chicago all within touching distance and it seemed that the majority following us were Irish Americans," says McGinley. "Anyway, we made a few pars, then we made a birdie, then we won a hole to go one down, then we got level and all of a sudden we were one up and Tiger and Davis made a mistake, and then another mistake and before you know it we were three up. We birdied 15 to win 4&3. All the Irish around the green were ecstatic and they sung to Tiger, 'You'll never beat the Irish'. There was a lot of laughter, people singing Irish ballads, there were Irish flags everywhere. It took us about an hour to get back to the clubhouse because those Irish Americans just wouldn't let us go. It was very memorable."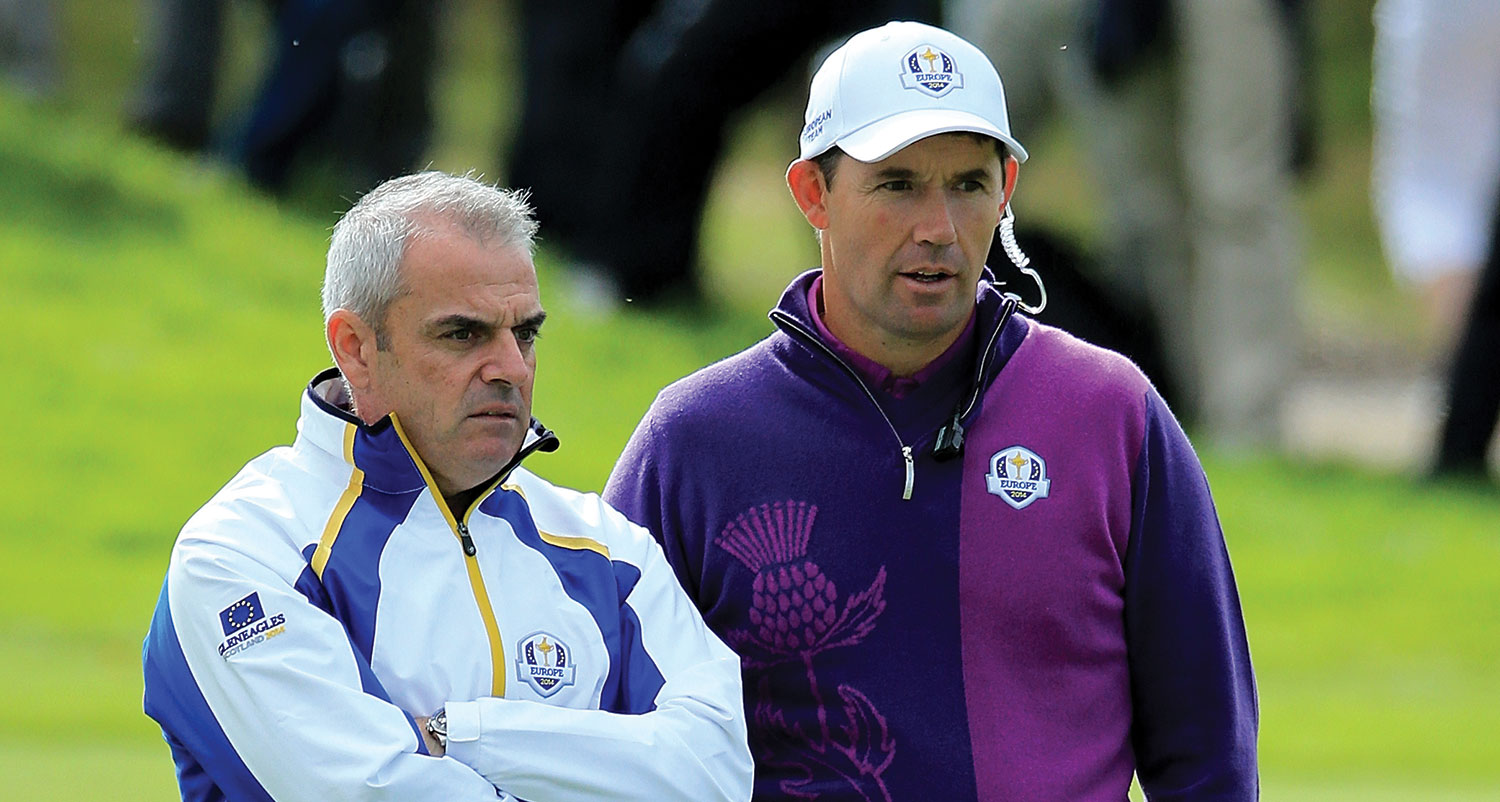 Team leaders
It was only when Harrington saw the Ryder Cup captaincy had been given to his old friend McGinley that he began to consider himself a candidate for the job.
"I was still trying to make the team," admits Harrington, who is a Testimonee for Rolex, like McGinley, "but I began to think I could do the job one day."
Just like the Swiss watchmaker, which sponsors the team, the European Ryder Cup committee places great emphasis on the transfer of knowledge and expertise in order to achieve perpetual excellence.
Says McGinley, who sits on that committee: "We have a strong succession plan and each captain is brought through the system from playing to serving as vice-captain, so they are ready for the job when it is their turn.
"Padraig is a major champion and he was hugely important for European Ryder Cup success. He has been vice-captain three times—for me, Darren Clarke and Thomas Bjorn—which was very important. Now he is ready.
"Padraig is one of my best friends on tour and he is a guy I have always respected and I knew I could trust him as a vice-captain. There is no agenda with Padraig and that is something you get to know about him. He is not naïve, he sees all the pictures but he is very true to himself and he always does the right thing and he'll never let you down.
"He has learned a lot, he understands the Ryder Cup and the role, and it has been a natural graduation for him. Padraig is very astute, very smart, but he has a tough task ahead, leading the team away from home."
The Ryder Cup is a long way from the Gaelic football fields of Leinster, but not as far as you might think. On that fateful Friday afternoon at Oakland Hills in 2004, when Harrington and McGinley took on the might of Woods and Love, they eased the tension by counting all the different Gaelic football county shirts they could spot in the crowd.
"A lot of the Irish and Irish-Americans would wear Gaelic football county jerseys to show where they were from," recalls McGinley. "There are 32 counties in Ireland and to distract ourselves between shots we counted the different shirts. I think 17 counties in one round of golf was the highest we ever counted."
An American Ryder Cup could be home away from home for Harrington.