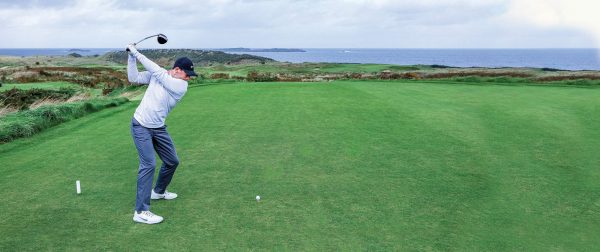 Rory McIlroy: The call of destiny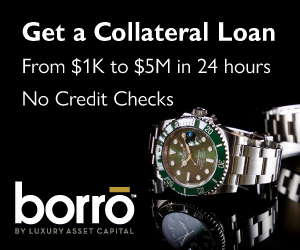 When Rory McIlroy was growing up in Northern Ireland he didn't believe he would see the day when The Open would return to his homeland. Now, at 30 years old and in the prime of his career, McIlroy is preparing to realize the dream he thought would never come true. Philip Reid, golf correspondent of The Irish Times, reports exclusively for Kingdom
Sometimes plans just fall into place. You might even call it fate. Rory McIlroy doesn't remember every birthday present that has come his way, but one—when he was 10—will never be forgotten. That was the time his parents, Gerry and Rosie, bought him a new wedge… and a tee-time on the Valley Course at Royal Portrush Golf Club.
McIlroy's father took him on the daytrip from their home in Holywood, County Down, to the majestic links that forms part of an historic coastline of castles, cliffs and volcanic rocks in County Antrim. The young boy was chipping by the practice green, using his new wedge, when an extra treat was added to the birthday present: Darren Clarke, the then big shot of Northern Ireland golf, happened along, stopped to observe the boy—familiar to him as the kid who'd appeared on the "Gerry Kelly Show" on Ulster TV, hitting golf balls into a washing machine—and gave him three words of advice. "Practice, practice, practice," Clarke told him.
That chance first meeting would develop into something far stronger as their careers developed. Within a couple of years, McIlroy would be brought into the Darren Clarke Foundation, which nurtured the best young golfing talent on the island of Ireland and held annual coaching weekends at Portmarnock in Dublin, where Clarke provided advice and guidance.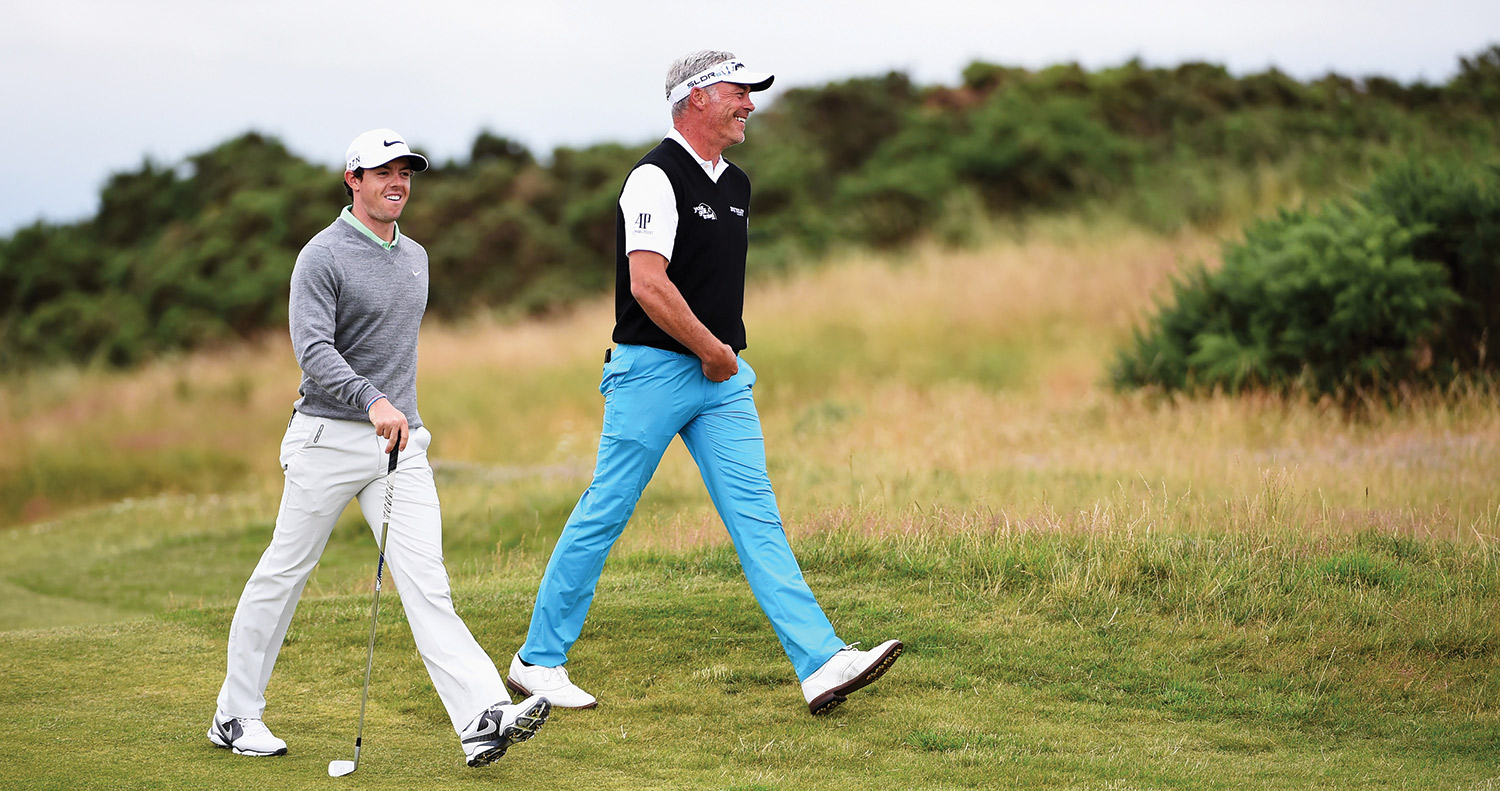 For McIlroy, that first ever visit to the Causeway Coast would start a relationship with Royal Portrush that has blossomed. He was smitten from the get-go. "One of the great things about (going to) Royal Portrush is, when you are driving from Belfast, you come up over the crest of a hill and all you see in front of you is the golf course and the sea. That is when it really hits you how beautiful it is. You go down there and you have the smell of the salt air, usually the wind is hitting your face and more than likely some rain as well. That is what I grew up with."
Although he played the gentler, shorter Valley that particular day, the championship Dunluce links—which plays host to the 148th Open in July—would in time become very much part of his golfing DNA: indeed, McIlroy's precocious talent was shown to one and all when, as a 16-year-old, he shot a course record 61, one eagle and nine birdies, in stroke play qualifying for the North of Ireland amateur championship.
The YouTube footage of that round—a whipper-snapper dressed in white, acting as if he owned the famed links—is revealing on many fronts. For one, the crowds clambering the fairways to follow his every move; for another, the confidence which McIlroy exuded.
"I can basically remember every shot, it was just one of those days where everything is on song," starts McIlroy, the world number four as the print presses roll.
"When I look back, at my links golf and development, I always think about that round of golf. As a 16-year-old, it takes a lot for your confidence to be dented. My confidence is probably more fragile now than it was then. I had confidence and cockiness and sometimes I think I need to rediscover that a little bit, even now."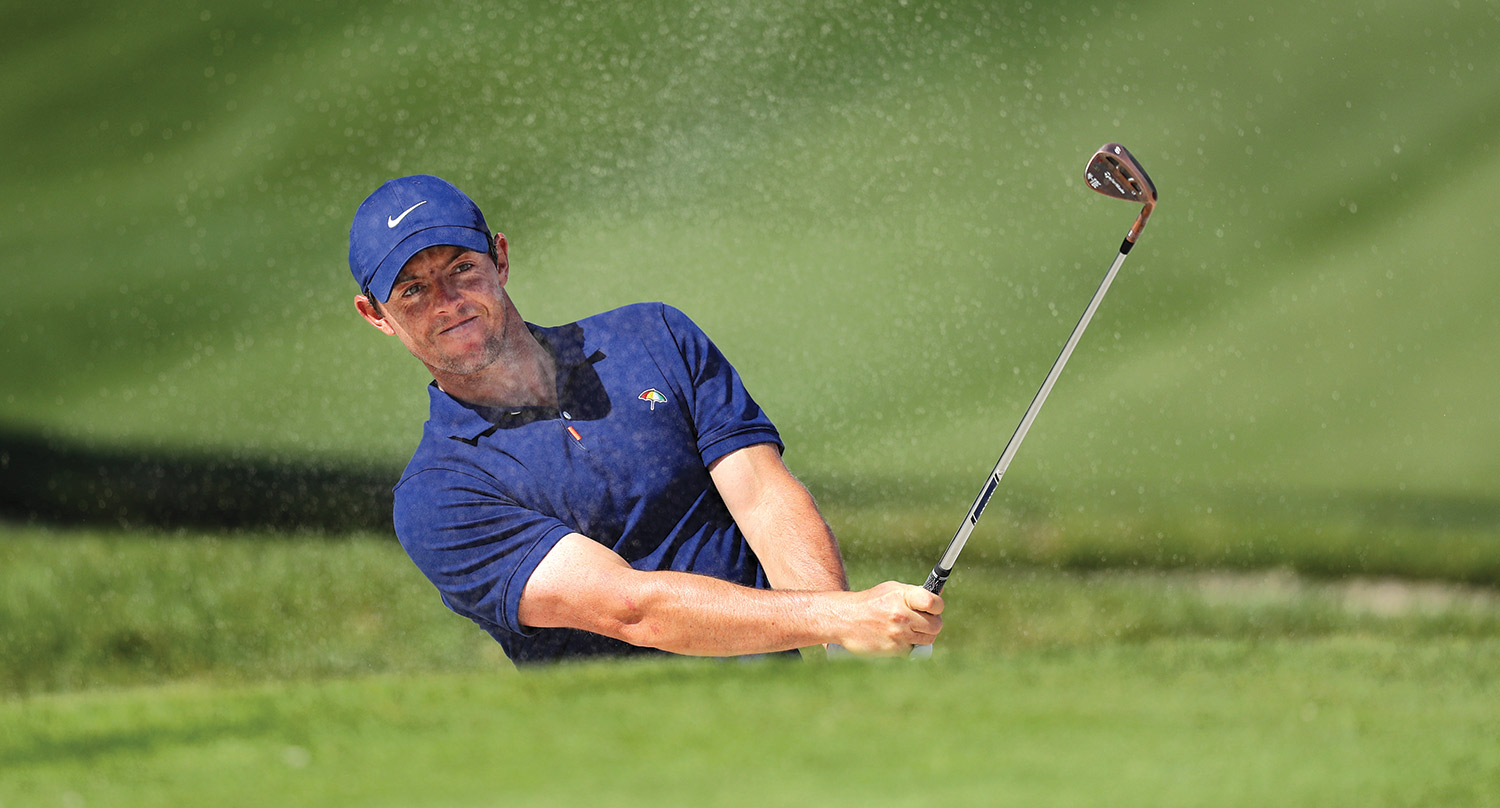 He adds: "It felt normal to me. I had that cockiness and thought this was what I was supposed to do. It is only when times goes on that I realize these things are special and you should savor them."
McIlroy, of course, would bring that 'A' game with him into the professional ranks.
He hit the ground running, in many ways, when he turned professional following the 2007 Walker Cup on home terrain at Royal County Down, and secured his European Tour card without needing to go to Q-School. In 12 years as a professional, McIlroy has tasted global success and is one leg shy of achieving the career Grand Slam, only missing out on the Masters. The Claret Jug, the Wanamaker Trophy and the U.S. Open trophy have all been embraced, his name engraved on each famous piece of silverware.
Vintage Claret
McIlroy is knowledgeable about golf's history, and of his part in creating new history.
"I remember getting a letter after I won the U.S. Open [in 2011] from Arnold Palmer when he said: 'You're now in a position where you have a responsibility' and it does, it hits home with you," recalls McIlroy, who framed each and every letter he received from Mr Palmer, putting them up in his office at home. "They mean a lot to me."
He has already won one Open title, at Royal Liverpool in 2014. He fulfilled a dream that day.
"The Open was the one you really wanted growing up," he says, "and the one you holed so many putts on the putting green to win, to beat Tiger Woods, Sergio Garcia, Ernie Els, whatever," he said.
Yet, none of what has gone before would compare if McIlroy were to win the Claret Jug at Royal Portrush in The 148th Open, with the venue returning to the Open rota for the first time since 1951, when Max Faulkner triumphed.
"I'm trying not to think about it because I would get over-excited," says McIlroy of a near impossible task. "It is one of my favorite golf courses in the world. I was pretty spoiled to have Royal County Down and Royal Portrush (growing up). I guess I didn't realize how good they were until I spent a little time away and came back to play.
The layout, the scenery, everything is spectacular. It is a dream come true for me [to play an Open at Royal Portrush]. I never thought I was going to be able to play an Open championship at home."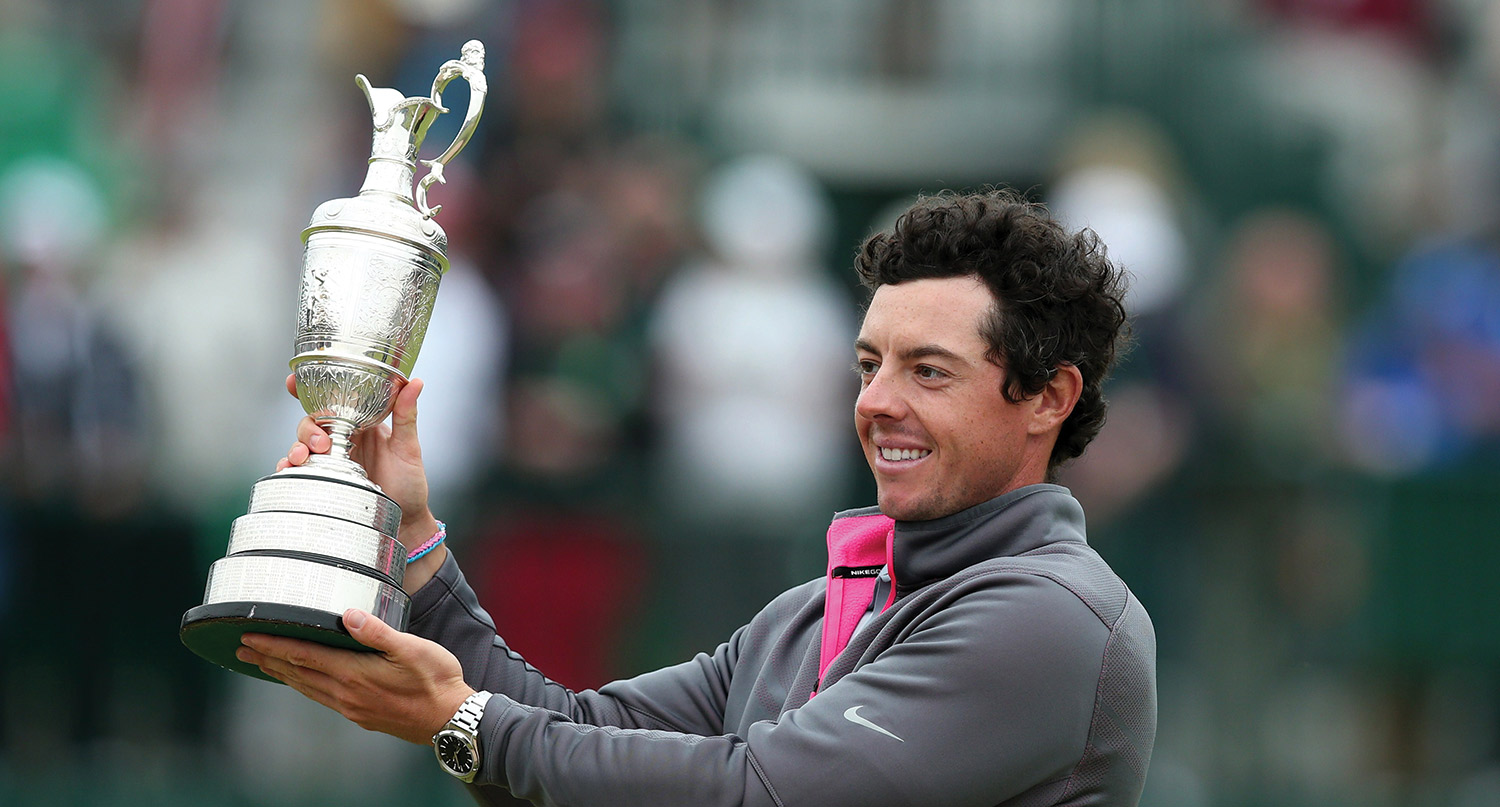 An indication of how McIlroy has prioritized playing in The Open came early this year when he stated that trying to join the super-exclusive club of career Grand Slam winners—by winning the Masters—was "on the backburner" behind trying to win his second Claret Jug at Portrush.
"It would be the biggest achievement of my career if I was able to win it," adds McIlroy, who couldn't capitalize on a strong start in his last major appearance, in the U.S. Open at Pebble Beach, eventually finishing in a tie for ninth. "I'm going to be very proud to showcase where I'm from and to play in front of all the people who have supported me throughout my career."
The course has changed since McIlroy tamed it with a record 61 as a teenager back in 2005. The old 17th and 18th holes were lost to accommodate the tentage and spectator facilities required for the championship, the first ever complete sell-out in its history. So two new holes—the seventh and eighth—were seamlessly integrated into the Dunluce layout by architects Mackenzie and Ebert.
"If you play really good golf, you get rewarded," offers McIlroy. "It's very fair. But if you hit shots that you shouldn't you're going to get punished."
McIlroy's homecoming promises to be special. If he were to win it would surpass everything he has already achieved. It would be the defining moment of his illustrious career, and that is saying something.