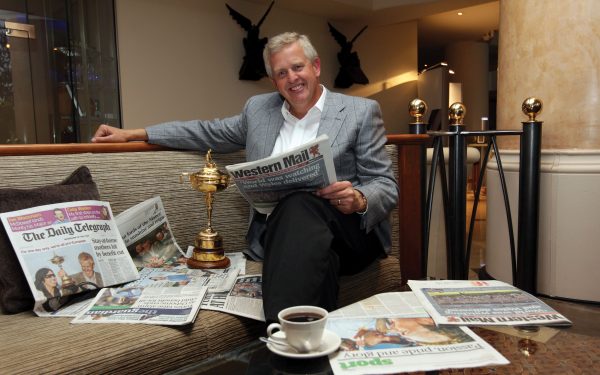 The Complete Monty
For so long Colin Montgomerie has been the bridesmaid at golf's greatest festivals. Five times he has finished a runner-up in major championships. Yet he has consistently saved his best golf for the Ryder Cup. Last fall, though, he capped everything he had ever done on a course by masterminding Europe's recapture of the iconic old trophy. Now the dust has settled on that triumph, Paul Mahoney enquires what the veteran Scot plans to do next.
So that's it, then, for Colin Montgomerie? Exit stage left, fly off into the sunset, fade to black, roll titles.
Not so fast. Monty says he was so inspired by the atmosphere at the Ryder Cup in Wales that he wants to qualify for the European team in 2012, on merit!
That would make him a player again at the age of 49 years. Perhaps he really does have one last hurrah left in him. Or perhaps he just can't bring himself to retire only one-and-a-half points behind the all-time Ryder Cup points' scorer, Sir Nick Faldo.
If Monty could somehow inch ahead of Faldo, you just know how much satisfaction that would give the Scot. "Well, you know, Ray Floyd played at 51," Monty said. "There will be no records broken if I play. I know I have to play extremely well these next two years, but I would love to play again."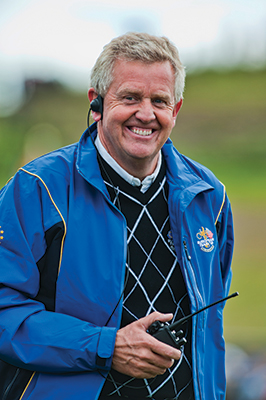 It's maybe fantasy golf from Monty but you have to admire his blind ambition. He just will not go quietly. And that's his prerogative. Okay, so he is outside the world's top-400 and hasn't enjoyed so much as a top-10 finish for two years. But this is a fact he cheerfully acknowledges and is happy to front up to. "I really want to get my world ranking back. I feel I can get back into the top-50," he says. "You're entering all the majors and world events and that's where I want to be. That's a start. I'm four hundred and something. Bit by bit, we'll get back into the top 50. Everybody who played in the Ryder Cup, all 24 of them, were in the top-50 in the world. So that's the first goal."
And so, just like Baldrick in Blackadder, Monty has a cunning plan. You may want to sit down for this. Okay, here goes… For the first time in his life, the 47-year-old plans to work up a sweat in the gym. It's been good enough for Vijay Singh, who is a few months older, so why not? "I need to find 40 yards," he said. "If I can find even 20 or 30 yards, I can compete again. I'm using equipment that's the highest technology affordable, so I don't really know how else one can do that… Get to the gym. That's what you want me to say," he says, laughing. "Into the gym, I'm afraid. Lift one of those weights that I've never lifted before. I think that's the way to go."
But Monty is no fool. He is under no illusions as to the severity of the task ahead and he is aware that time is against him. "I have five years left, I'm exempt to 2015," he said. "I have to make an extra effort to attain new standards. And not just the standard I was at in the 1990s. I've got to be better than that. I've really got to work at it, on and off the golf course. I'd love to be able to come back and win again. I'm still very ambitious. I stand on the first tee of a tournament and I'm raring to go."
Still, if all else fails, there's always the course-design business. His latest venture at the Royal Golf Club in Bahrain is to host the season-opening tournament on the European Tour's Desert Swing.
Important thought that design work may be, especially going forward to the next phase of his career, it is stature as a player that still concerns the great man. "I need to get the confidence back," Monty admitted. "That comes from 66s and 67s. If I can get that, I don't need to beat balls all day long. I've never done it.
I have relied on a natural rhythm in my swing."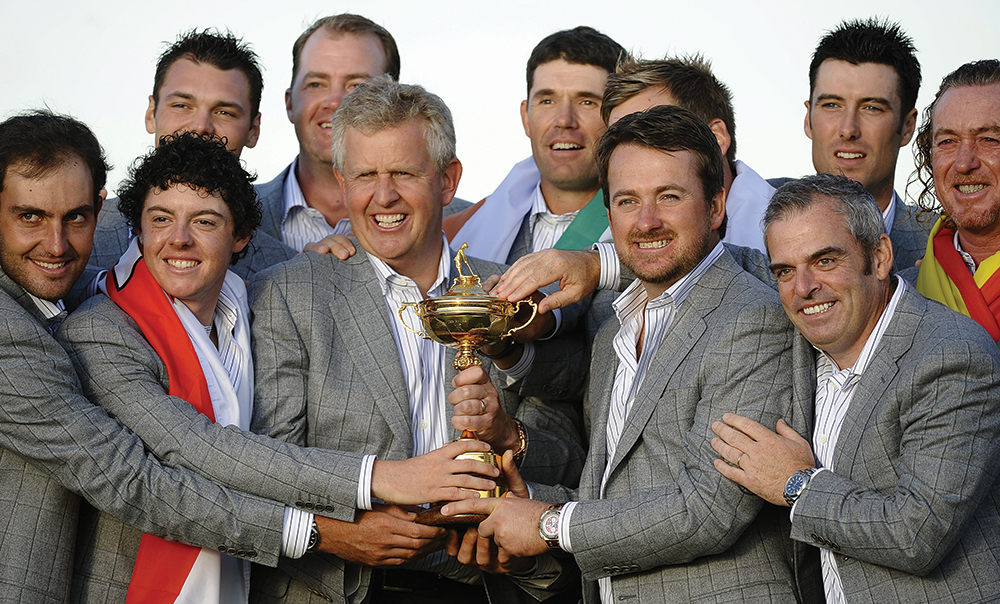 Having spent two years plotting Europe's Ryder Cup victory, Monty says he is looking forward, mentally and physically, to the new year to get back to concentrating solely on his own game. He began the first day of the rest of his career at Kingsbarns during the Dunhill Links Championship, just three days after 'Monty's Monday'at Celtic Manor, and shot a perfectly acceptable 72. "All things considered, that was a bloody good effort," he said.
At his peak Monty was unquestionably Europe's finest golfer, and the greatest ambassador for its Tour. He won 31 tournaments and eight Order of Merit titles, seven of them in a row. It is an achievement that will probably never be beaten. Despite failing to capture that elusive major championship title, he is a dead-cert to be enrolled at some stage in the PGA Tour's Hall of Fame for his services to golf.
And as for the Ryder Cup, Monty is a legend. Eight matches unbeaten in the singles. Indestructible! He marched out in the No.1 position in the singles against Scott Hoch at The Belfry in 2002, birdied the 1st hole and sent Europe on the way to victory. He holed the winning putt at Oakland Hills in 2004 as a captain's wild-card pick—and every member of Bernhard Langer's team signed the flag from the 18th hole and presented it to Europe's talisman.
And then there was Celtic Manor. Victory—and his place in sporting history guaranteed. "I know I will be called 'Captain Useless' if we lose," Montgomerie said in Wales on the eve of the 38th Ryder Cup. He needn't have worried. He was Captain Fantastic. He channeled the spirit of Langer with his attention to detail. Monty soundproofed the team-room. He drew on Sam Torrance's passion. Monty admitted he gave his players a roasting after they lost the first two sessions. He declined to reveal what he said to fire them up other than to say, "well, it was quite rude."
Something that rhymes with 'rollicking' would be close, apparently. And, of course, the influence of Seve Ballesteros, engaged so movingly in his own battle with cancer, was everywhere. Monty arranged a teleconference with Seve at his home in Spain. Then, on the course, Monty invoked memories of Seve at Valderrama in 1997.
The Scot was seemingly everywhere—on foot or in his buggy, with his walkie-talkie clamped to his ear like a 1980s stockbroker's cellphone.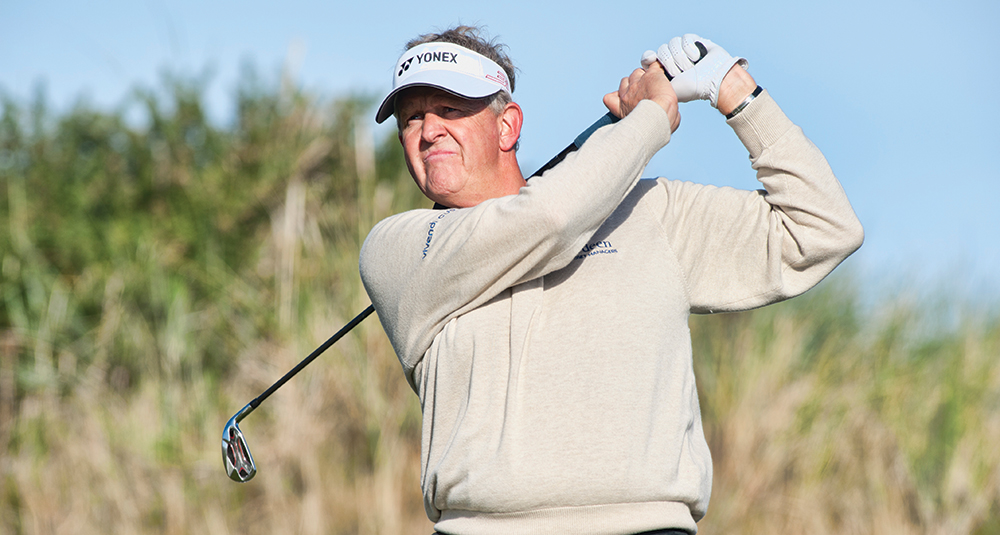 It's all about the captains. Always has been. Boozie Woosie at The K Club in 2006; Seve and that buggy at Valderrama; Hal Sutton and his cowboy hat at Oakland Hills in 2004; Paul Azinger and his SEAL pods at Valhalla in 2008; and Nick Faldo and his sandwich list. "The captain," as Azinger knew, "is a hero or a goat." Torrance revealed the secret to what makes a great Ryder Cup captain at The Belfry in 2002: "Winning."
For Monty, it was mission accomplished. Hero! Would he do it all again? "No, there are no circumstances to make me do this job again. No," he insisted. But Monty just couldn't walk away completely and has already volunteered to be an assistant in 2012. "I wouldn't hesitate at all. I would be honored to help the European cause," he said.
"It's all about the team," was Monty's mantra at Celtic Manor. "I take no personal satisfaction from this," he said. But he couldn't contain his pride come the closing ceremony. And only a bitter curmudgeon would begrudge him his moment of glory. "This is one of the finest moments of my golfing career… sorry, the proudest moment of my golfing career," he said to mass adulation.
Arise, Sir Colin. Or how about Lord Monty of Troon? Surely, it is nothing more than this charming, though often irascible, Scot deserves than to join the pantheon of Britain's great sporting Knights of the Realm.