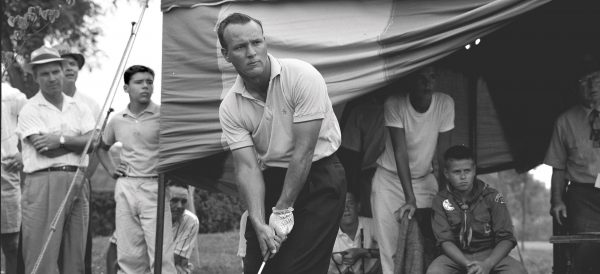 The Major that Never Was
The register of its multiple winners reads like a Who's Who? of golf. Walter Hagen, Ben Hogan, Sam Snead, Arnold Palmer, Billy Casper, Jack Nicklaus, Tom Watson, Nick Price and Tiger Woods are among those who have won this particular title at least twice. In its heyday, it was almost as prestigious as the U.S. and British Opens, so what happened to the Western Open? Did it die, or is it alive and kicking but dressed up in disguise? Paul Trow investigates.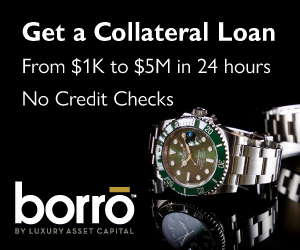 This is the tale of an eminent golf tournament that for much of its long and fruitful life not only aspired to be a major championship, but was actually treated by most people as if it was one. However, the status this venerable landmark on the golfing calendar once enjoyed, and how it has evolved into what it now is, must first be put into an historical context.
The concept of major championships in golf has embraced many variables since the first British Open was played out over 36 holes at Prestwick on the west coast of Scotland on October 17, 1860. For the next quarter of a century, this tournament, initially for the prize of a Moroccan belt and since 1873 for a claret jug, was pretty much the only title of significance that good golfers could contest. Otherwise their playing skills were confined to exhibition or "money" matches that amounted to little kudos beyond the satisfaction of victory over their rivals and at a job well done on behalf of their backers.
With only modest financial rewards on offer for professionals, at least half the leading players over the final two decades of the 19th century were, not surprisingly, amateurs. Some of them were gentlemen of independent means, but most were tradesmen, shopkeepers or artisans. Thus in 1885, the inaugural [British] Amateur Championship took place at Royal Liverpool, the home club of the two outstanding amateurs of the time—John Ball, Jr. and Harold Hilton. Hilton won both the Open and the Amateur twice while Ball was Open champion in 1890 and eight times Amateur champion.
The next staging-post in the growth of elite golf came in October 1895 when the newly-formed United States Golf Association held the first U.S. Open and Amateur championships at Newport Country Club, Rhode Island. The U.S. Open was won by English émigré Horace Rawlins, who also happened to be the host club's resident professional, while Charles Blair Macdonald, the father of American golf-course architecture and eventual creator of the National Golf Links on Long Island, romped to victory in the Amateur. The demographic profile of the leading American amateurs of the time, though, was decidedly different to that of their British counterparts, with the USGA website describing them as mainly "lawyers, doctors, clergy and businessmen."
It was these four great championships that all the fuss was about when Bobby Jones claimed his "impregnable quadrilateral" in 1930, winning the Opens at Royal Liverpool and Interlachen Country Club in Minneapolis and the two Amateur titles at St Andrews and Merion. Fast forward 30 years, and a different quadrilateral of 'majors' was conceived by no less a figure than Arnold Palmer, who felt the most viable version of the Grand Slam should consist of the two Opens, the Masters, which Jones had been hosting at Augusta National since 1934, and the PGA Championship that dated back to 1916. It didn't take long for Palmer's blueprint to find favor, not just with the media but also golf's governing bodies. By this time, though, one prestigious event long regarded unofficially as the equivalent of a "major" was already beginning to find itself on the outside, looking in.
For decades before Jones completed his clean sweep and went on to create the Masters, the Western Golf Association (WGA) Open Championship, open to professionals and amateurs, had attracted most of the leading players from across America, to such an extent that it was widely regarded as almost equal in importance to the U.S. Open. Now restyled as the BMW Championship and currently scheduled as the final FedExCup Playoff before the Tour Championship, the Western Open made its grand entrance as a 36-hole tournament at Chicago's Glen View Golf Club in 1899, just four years after the first U.S. Open and Amateur championships. Willie Smith duly chalked up the first of 16 Scottish victories in the event, which was extended to 72 holes in 1902 when the winner, Willie Anderson, posted the first-ever four-round total of under 300 at Euclid Club in Cleveland, Ohio. The final act of this long-running dominance by Scottish professionals was Tommy Armour's demolition of the field in 1929 at Ozaukee Country Club near Milwaukee. The Silver Scot's seven-under-par total of 273, on a course that measured well in excess of 6,600 yards, is one of the outstanding 72-hole performances of all time and left Horton Smith, who went on to become the first Masters champion, a distant second on 281.
Founded in 1899, the WGA was originally set up as a rules-making body because western golf clubs (the Midwest was referred to as "the west" back then) felt they weren't properly represented within the New York-based USGA. But after a 20-year stand-off, the WGA formally recognized the USGA's authority as the rules-making body in the United States and commuted its own role to overseeing the Western Open, Amateur and Junior championships.
Up until the first of Palmer's two victories, at Blythefield Country Club near Detroit in 1961, the Western Open had been far from an Illinois-only tournament. Indeed, between 1899 and 1961 it was only held 16 times in Illinois. During that time, it also made nine appearances in Ohio, eight in Michigan, five in Missouri, three in Wisconsin, two each in Iowa, Tennessee, Minnesota, California, Indiana and Arizona, and one each in New York, Pennsylvania, Utah, Oregon and Texas. That's a total of 16 states, an impressive geographical spread for an event run out of one location. From the year of its inception until 1961, the U.S. Open, the national championship remember, visited just 13 states.
From 1962-73, the Western Open was based in the Chicago metropolitan area and staged across seven venues, including Beverly Country Club where Palmer won the title for a second time in 1963 after beating Julius Boros and Jack Nicklaus in a playoff. From 1974-90 its exclusive home was in the western Chicago suburb of Oak Brook at Butler National Golf Club, founded by local entrepreneur Paul Butler and designed by George Fazio and his nephew Tom. But Butler National eventually fell foul of the PGA Tour's policy not to associate with golf clubs that refused to admit women and minorities as members, so the tournament was moved a few miles south in 1991 to the Dick Wilson-designed Dubsdread course at Cog Hill Golf & Country Club. It has been won there on five occasions by Tiger Woods, matching Walter Hagen's tournament record, but it seems Cog Hill's role as host course has ended for the foreseeable future.
Upon the advent of BMW and the tournament's absorption into the FedExCup Playoffs' series in 2007, the name 'Western Open' disappeared from the title and even though the WGA continues to have some input into the running of the event, which is restricted to a 70-man field and is no longer open to amateurs, the PGA Tour has the final say.
The BMW went to Bellerive Country Club in St. Louis, Missouri in 2008 and last year it was staged at Crooked Stick Golf Club in Carmel, Indiana. This year's tournament returns to the Chicago area and will be played from September 12-15 at Conway Farms Golf Club, Lake Forest, but in 2014 it will travel west again to Cherry Hills Country Club in Denver, Colorado where Palmer claimed his only U.S. Open crown in 1960.
Ironically, this process of zigzagging across the country brings the BMW a little closer to the traditions established during the early days of the Western Open, yet the tournament couldn't be further than it is today from its long-cherished identity as a major in all but name. Its transformation from one of American golf's most finely-tuned engines into a functional cog (or Cog) in the giant nexus of the FedExCup baffles Palmer for one.
"When I started playing on the Tour, the Western Open was on its way to being a major championship, but it never happened," he said. "I don't know why. I always enjoyed playing in it." What better testimonial, and more informative context, can any championship possibly enjoy?