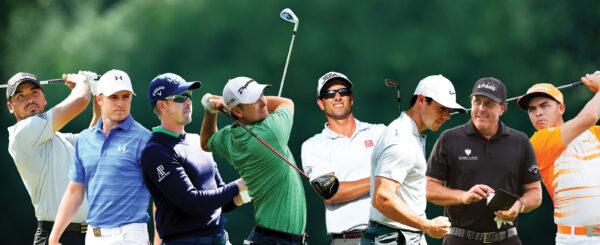 Into the Great Wide Opens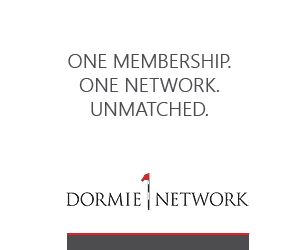 Near the end of last year, a new "Big Three" was installed as golf's post-Tiger Woods era began to take shape. However, following an unexpected turn of events in the final round of the Masters in April, a more realistic assessment suggests the remaining Majors of 2016 are well within the compass of a "Big 10" or even a "Big 15." Paul Trow examines the potential permutations.
A quarter of the way into the Majors' season, golf finds itself at an unprecedented crossroads—one populated with alternative destinations, speculative signposts and perhaps a few blind alleys.
Any other year, the U.S. Open, [British] Open and PGA Championship, followed by a fall Ryder Cup, would be enough of a menu to whet any enthusiast's appetite. But for 2016 this smörgåsbord has been cast as a mere amuse-bouche as the governing bodies salivate over their new main course—golf's return to the Summer Olympic Games in August after an absence of 112 years.
Despite early declarations of non-support from Major champions Vijay Singh, Adam Scott, Louis Oosthuizen and Charl Schwartzel, it seems most leading players are prepared to travel down the road to Rio. The desire not to miss out on something future generations might regard as a big deal might be as much of an incentive as any patriotic impulse, but only time will tell whether the wide-eyed participants or the world-weary refuseniks will be looked upon as having seen clearly.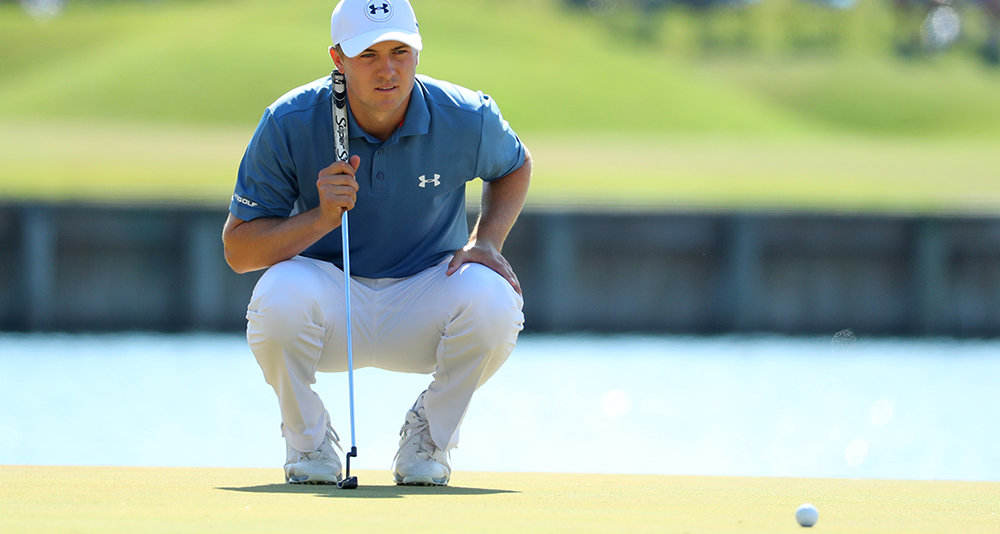 The Olympic course, designed by Gil Hanse, has exceeded the expectations of those who have already flown to Brazil for some reconnaissance, but fears over the threat posed by the lingering Zika virus could well prompt further withdrawals nearer the time. At present, the Big Three of the men's game—Jason Day, Jordan Spieth and Rory McIlroy—remain wedded to the project along with fellow wunderkind Rickie Fowler, newly-crowned Masters champion Danny Willett, and influencers like Bubba Watson and Justin Rose.
In the meantime, these titans and their rivals face more immediate and recognizable challenges. Even though this year's three remaining Majors have been squeezed into a tighter timeframe than usual—spanning a mere six and a half weeks during June and July, and providing precious little downtime in between—they remain the priority for those professionals in pursuit of golfing immortality.
To concentrate their minds and tease their ambitions, three notoriously treacherous arenas lie in wait.


The "hardest test" in golf
First up is Oakmont Country Club, just outside Pittsburgh in Western Pennsylvania, where the 116th U.S. Open will be staged from June 16-19. This will be the ninth time in its 112 years that Oakmont has hosted the U.S. Open—some feat considering it was the only design ever undertaken by its founder, steel tycoon Henry Clay Fownes. With a crew of 150 men, Fownes took less than 12 months to convert a plot of disused farmland into a links-style layout overlooked by an imposing mock-Tudor clubhouse.
In addition to eight U.S. Opens (the first, in 1927, won by Tommy Armour), Oakmont has hosted three PGA Championships, two U.S. Women's Opens and five U.S. Amateur Championships, a tally of blue-ribbon events that comfortably outranks all other American clubs.
Recalling his first game at Oakmont as a 12-year-old in 1941, Arnold Palmer said: "The greens and surfaces have not changed since this course was built. When I first came here to play with my father there wasn't a tree here. Zero! It was beautiful, something I'd never experienced before. It was truly an inland links and it played like one. It was one of the great thrills of my life."
Defending champ Spieth displayed similar reverence recently after his first visit. "Yeah, it's lived up to and passed the hype it receives from everybody," said Spieth, who followed his 2015 Masters triumph with a U.S. Open victory at Chambers Bay. "If you win a U.S. Open at Oakmont, you can say that you've conquered the hardest test in all of golf."
The 22-year-old played 27 holes and came to a simple conclusion: "There are so many tough holes, I'd sign for even par right now for 72 holes." Considering Cabrera won in 2007 with five over, it's safe to say Spieth isn't wrong.
Palmer, by the way, has especially fond memories of the Old Course at Royal Troon Golf Club, venue for the 145th [British] Open from July 14-17.

It was here on the Ayrshire coast in the summer of 1962 that he retained the Claret Jug by six shots from Kel Nagle. Known then as plain Troon (the club didn't receive its royal charter until 1978), it had been baked by an unusually hot summer. But this didn't prevent Palmer from giving a dazzling exhibition of long, straight hitting and, following a tip from wife Winnie at the halfway stage, deadly putting.
Troon's first two Opens—in 1923 and 1950—were won respectively by English club professional Arthur Havers and South Africa's Bobby Locke. Palmer's triumph then triggered an unbroken run of six American victories, starting with Tom Weiskopf's sole Major title in 1973 and followed by Tom Watson (1982), courtesy of Nick Price's late collapse, Mark Calcavecchia (1989), after a playoff with Australians Greg Norman and Wayne Grady, Justin Leonard (1997), with a closing 65, and Todd Hamilton (2004), after a playoff with Els.
Meanwhile, the local community's preparations for its ninth hosting of golf's oldest championship have been overshadowed by controversy over the absence of women from Royal Troon's membership. Rather than acquiescing to political correctness, the club seems to be digging-in over the issue, prompting unrealistic, 11th-hour suggestions that the R&A should relocate the championship in punishment. While the R&A would be happier not to have to field questions over its chosen venue, the preparations for staging The Open are far too extensive for a change to be seriously considered. The defenders of male-only Troon point towards Troon's Ladies Golf Club, which has enjoyed unfettered use of the Old Course since 1882 and of the 18-hole Portland Course from its advent in 1895.
The decision to form a golf club in Troon was made in 1878 at a meeting in the town's Portland Arms Hotel. The following year the first six holes were designed by Charles Hunter, the professional at nearby Prestwick, scene of the first 12 Opens. By 1888 the links had been extended to 18 holes—in the classic, out-and-back style of the Old Course at St Andrews—by Troon's first two club professionals, George Strath and Willie Fernie, the 1883 Open winner.
Interestingly, Royal Troon is home to the shortest hole on the Open roster: the 123-yard "Postage Stamp" 8th, scene of a hole-in-one by 71-year-old Gene Sarazen during the 1973 Open. The R&A could set-up the hole as short as 99 yards in The Open this year, depending on conditions.
The Lower life
Named for 19th-century farmer Baltus Roll, who farmed 500 acres in Springfield Township, New Jersey, Baltusrol, is one of America's oldest golf clubs and it is where the centenary PGA Championship will be staged from July 28-31. Louis Keller, publisher of the New York Social Register, bought the site in the late 19th century and built nine rudimentary holes. These were expanded in 1895 to a full 18, the Old Course, on which Willie Anderson (1903) and Jerome Travers (1915) were crowned U.S. Open champions.
Immediately after World War I, Keller commissioned A.W. Tillinghast, author of Winged Foot, Oakland Hills and Bethpage Park, to scheme a second full-length layout. But Tillinghast, unimpressed with the original design, insisted the Old be plowed over and instead created two new courses, the Lower and Upper, which opened for play in 1922. The Lower is spread across rolling parkland while the Upper runs along a ridge known locally as Baltusrol Mountain.
The Lower's first national championship was the 1926 U.S. Amateur, when George Von Elm beat Bobby Jones in a close final, while the Upper waited a further decade before staging a Major: the 1936 U.S. Open, won by the unheralded Tony Manero. From that point onwards the Lower became the preferred layout. Out of the nine championships held at Baltusrol since, the Upper has hosted just two: the 1985 U.S. Women's Open and 2000 U.S. Amateur Championship.


In 1946, Robert Trent Jones, Sr., was retained by the club to give the Lower a facelift, an exercise the USGA asked his son, Rees Jones, to repeat prior to the 1993 U.S. Open, when Lee Janzen prevailed after a Herculean tussle with Payne Stewart.
Three other U.S. Opens have been staged over the Lower: the first to be nationally televised, in 1954, when Ed Furgol held off Gene Littler by one stroke; in 1967, when Nicklaus outpaced Palmer by four shots; and in 1980, when Nicklaus held off Japan's Isao Aoki by two. More recently, it staged the PGA Championship for the first time in 2005, when the winner at the end of a storm-affected week was Phil Mickelson.
The Lower's signature hole is the 647-yard, par-5 17th, which only John Daly (in 1993) has ever reached in two (although Tiger Woods actually hit his second shot over the green in 2005).
The 553-yard closing hole, a right-to-left dogleg par-5, has also earned fame for showcasing spectacular Major finishes by Nicklaus, whose 1-iron into the green in 1967 is commemorated by a fairway plaque, and Mickelson, who secured the Wanamaker Trophy with a brilliant flop shot to two feet from thick rough. The mercurial left-hander, for one, will surely relish a return to this happy hunting ground.
Trophy hunters
So who will trouble the trophy engravers during these three enticing, pressure-packed weeks?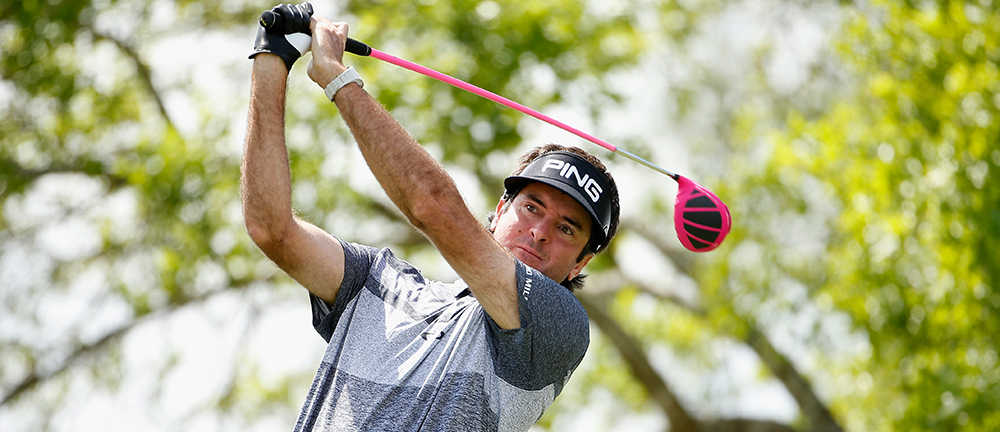 Spieth has too much composure and acuity not to bounce back from the disappointment of his unscripted final-round implosion on the 12th hole at the Masters. Whether he is as feared by his rivals, though, is another question.
Day, winner of this season's Arnold Palmer Invitational, WGC-Dell Match Play and THE PLAYERS, is deservedly world No.1 at the time of writing; a player with no apparent weakness, apart from the occasional physical infirmity and bout of illness. In terms of pure talent, McIlroy— four times a Major winner at just 27—should prevail if every cylinder is firing, while Fowler can never be discounted, not least because he has a short game that only Spieth and Day can rival.
Of the rest, Watson, Scott, Rose, Zach Johnson, Oosthuizen, Schwartzel and even Willett are more than capable of adding to the Majors they have already won. Dustin Johnson, Branden Grace, Hideki Matsuyama and Patrick Reed all look ready to step up. And none of those who have yet to strike gold despite a lifetime of distinguished service—Henrik Stenson, Matt Kuchar, Sergio Garcia, Brandt Snedeker and Lee Westwood, most notably—would be begrudged or deemed unworthy if their day in the sun belatedly arrives.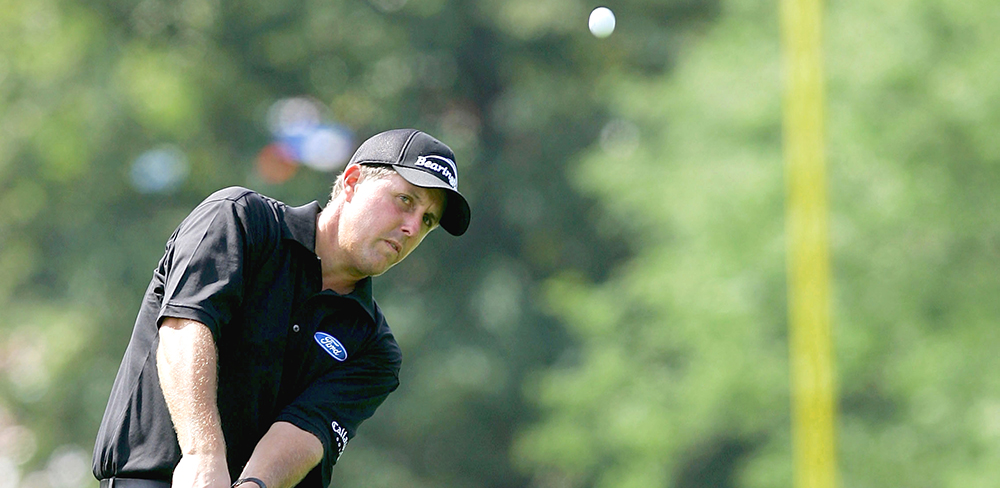 And let's not forget Mickelson. He seems to have outlasted his nemesis Tiger Woods, who for the moment plans to play in the Majors, if only to test the water after his lengthy lay-off. Another Major for Mickelson is by no means out of the question, though one fears it might be for Woods.
In the heydays of Palmer, Player and Nicklaus, the original Big Three, the competition was never as fierce nor the opposition as strong. Now, you only have to count the names. Forget the Big Ten, forget even the Big Fifteen; we're talking the Big Twenty these days, maybe more.