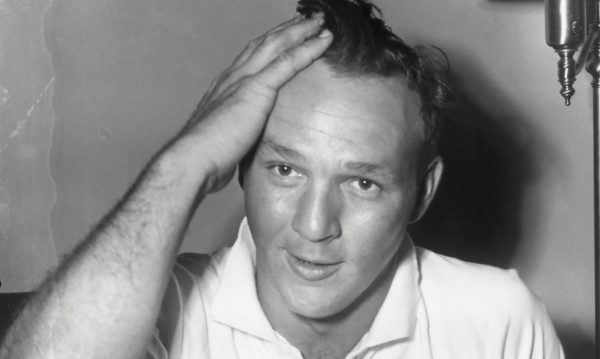 Then & now: 15 Years of Kingdom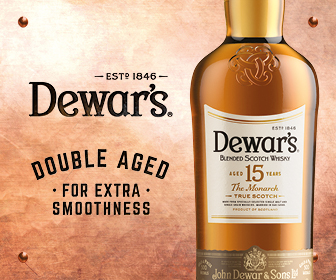 A lot has happened in the 15 years since Kingdom launched: wars, Olympics, technological advancements, pop culture wardrobe malfunctions and so much more. In golf, too, there's been a lot of action, and some of it has involved changes that have altered golf's shape, shifted how it is played, enjoyed and how it will progress as it swings on into the future. With so many from which to choose, in no particular order, here are 10 of the biggest changes in golf over the last 15 years, as decided by Kingdom's staff
Arnold Palmer dies
His contributions to the game and to the world beyond it are immense and well documented; his achievements as a professional golfer continue to be celebrated, and his personal story of rising from humble origins to become a global legend will be told for many, many years. Arnold Palmer's death on September 25, 2016, was a sad day for the world, for America, and for golf. But more than just the loss of a dear friend and respected elder statesman, it could be argued that his departure also removed a key source of expertise and perspective for the golf industry and, perhaps, even a kind of accountability. Few key golf decisions of far-reaching impact were made without someone finding out what Palmer thought or looking for his blessing—if not as an authority in later years, at least as a sounding board—and it's certain that he was informed before many major shifts in the game occurred. Additionally, the man behind Golf Channel, Arnold Palmer Design Company, this magazine and so many other businesses in and around the game had a tangible presence that made everyone in golf stand up a little straighter, tuck their shirts in a little tighter, and—as per Palmer's preference—shave a little closer. It's not that chaos has broken out or that standards have severely fallen since he's been gone, exactly, but as a staff that worked knowing Mr. Palmer's eyes would fall upon our efforts, we can tell you that when he was around the "i's were dotted and the "t's crossed two or three times before anything was delivered. No one wanted to disappoint Mr. Palmer, and working to meet the bar he set will continue to be a lifelong pursuit for many of us.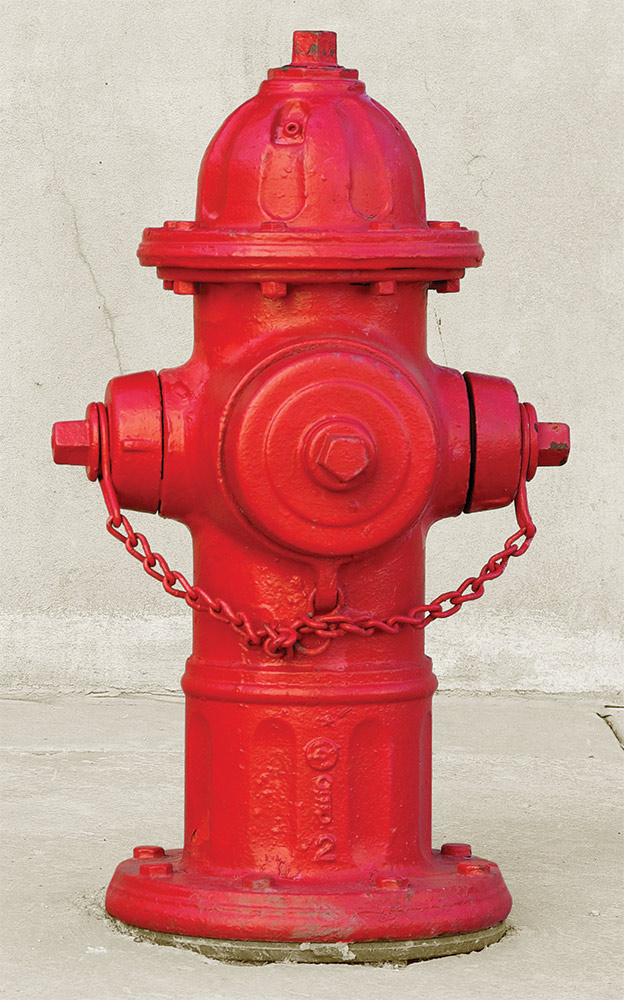 Tiger Woods hits a fire hydrant
Originally reported as a curious accident involving an inebriated legend and his golf club-wielding wife, Tiger Woods' collision with a fire hydrant and then a tree at 2:25a.m., some hours after Thanksgiving dinner in 2009, launched one of the most incredible celebrity sex scandals in history and marked the end of the Tiger Woods era in golf. The game and many of its related businesses haven't quite recovered. Studying the 13 trading days between the accident and December 17, one week after Tiger announced an indefinite hiatus from playing, a UC Davis economist estimated that shareholders in Tiger-affiliated companies had lost between $5 and $12 billion. Suddenly Tour ticket sales and television viewing numbers were [way] down, former friends and sponsors were running for the door (only Nike stuck around) and parents were steering their golf-curious children away from red shirts and TW caps. Woods' star power and sense of youth had grown the game beyond what was arguably a niche demographic in the early 1990s and made golf part of the diverse modern mainstream, drawing millions to watch and to play, including children (remember the "I'm Tiger Woods" commercials?). In the wake of the scandal, all of the numbers that had climbed for so many years began to fall and, with his life in turmoil, the chaos took its toll on Tiger's once-bulletproof game. The man who returned to golf at the 2010 Masters was not the man who'd left four months earlier. Suddenly the putts weren't dropping, the swing wasn't so confident and the year ended without Woods hoisting a single trophy—nearly unthinkable after 1996. What had once been a foregone conclusion—surpassing Jack Nicklaus' record of 18 major wins—suddenly came into question for the star who'd seemed to get to 14 wins so easily. Today such a goal seems an impossibility, and so many are left wondering what could have been. But for the greater world of golf, even now struggling to find a hero to attract people back on course, the cost could end up being much greater than a few blank pages in the history books.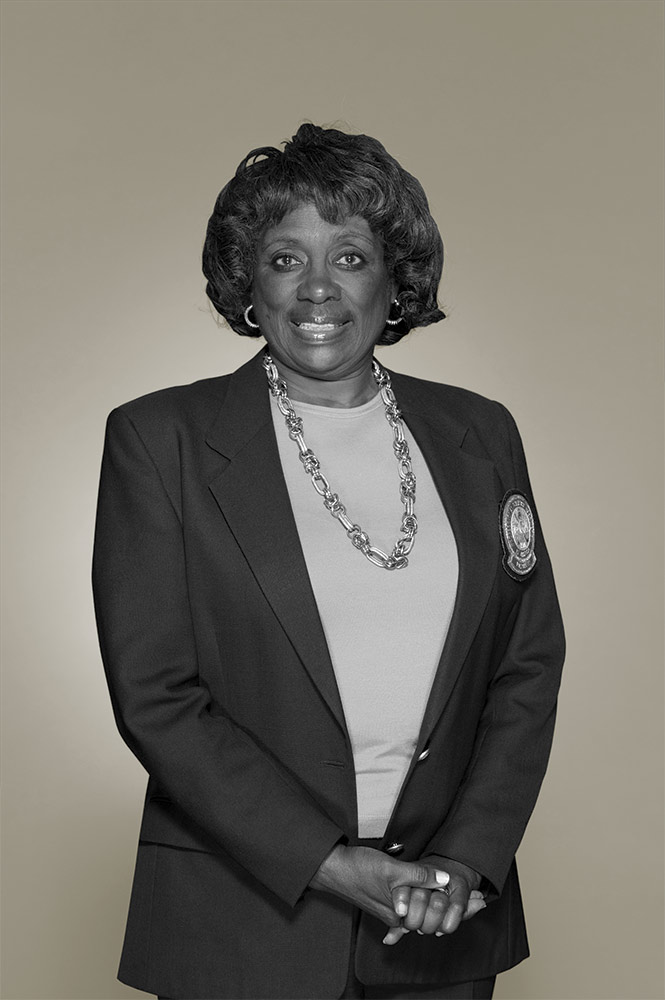 Women are welcomed
In 2003, 436 years after Mary Queen of Scots teed it up, Annika Sorenstam accepted a sponsor exemption and played in the PGA Tour's Colonial tournament in Texas, becoming the first woman to play a PGA Tour event since Babe Zaharias 58 years earlier. "She doesn't belong out here," said Vijay Singh at the time. "If I'm drawn with her… I won't play." Could he or any other man express a similar sentiment today and keep his job? Not likely. Nine years after the Colonial, in 2012, Augusta National decided to admit women members for the first time in club history, and two years after that the Royal & Ancient Golf Club of St Andrews did the same. Muirfield joined in last March, changing its men-only policy that had been in place since 1744, while Royal Aberdeen is opening its doors to women as well as of this February. With the R&A withholding The [British] Open from courses that maintain men-only memberships, certainly there's an argument that not all of the "doors open" decisions have been motivated purely by altruism or a sense of gender equality. But that the R&A set that bar in the first place is evidence enough that the game has changed and that progress marches on while history remains still. For our part, we're thrilled to have the ladies on course. And it's about time.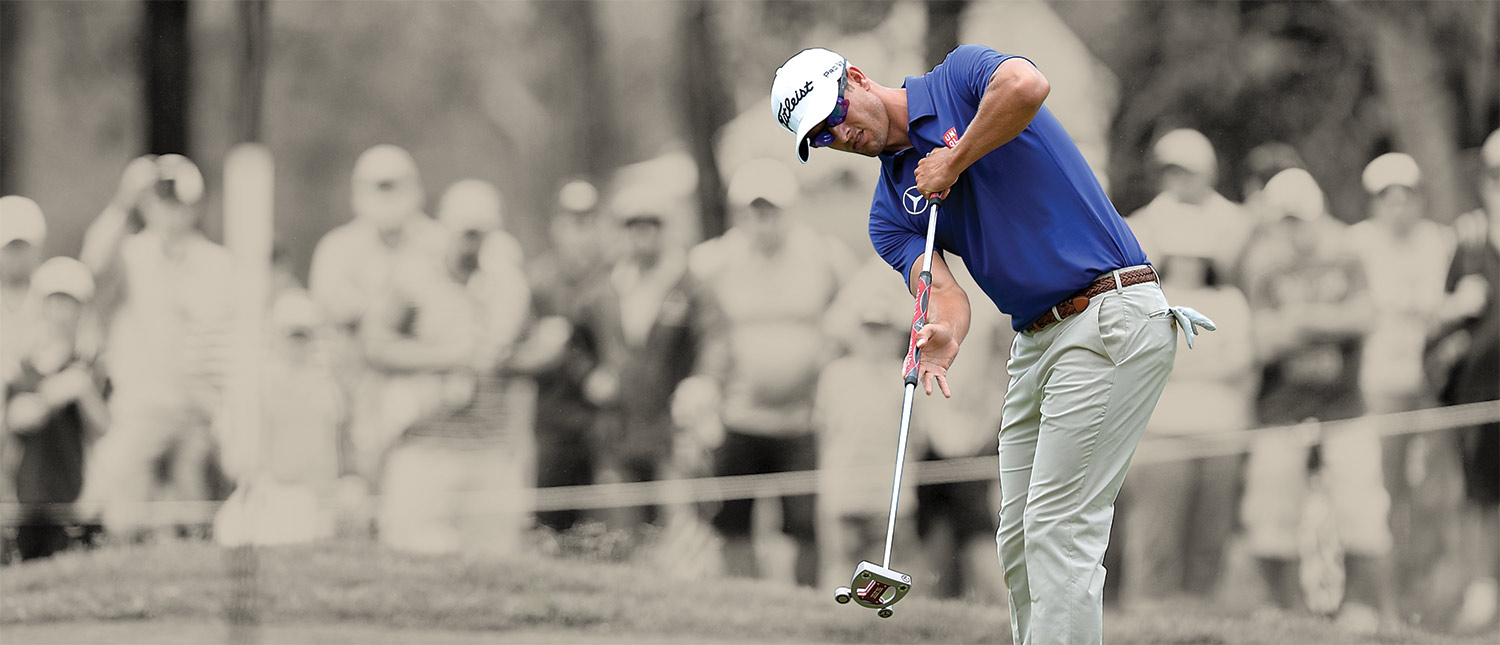 The long putter gets the short end
Long putters, belly putters, broom-handles… Whatever you call them, longer putters facilitating an anchored stroke have been around for ages. The first documented anchored putting stroke was Leo Diegel's, who would bend over, put his elbows out and anchor his putter at his belly button as early as 1924. A patent for a belly putter was approved in 1965, and the following year saw Phil Rodgers take two PGA Tour victories using an anchored stroke, bracing his 39.5-inch putter against his belly. Croquet-style putts were banned in 1968 (compelling Sam Snead to make a few changes) but anchored putting endured and went on to feature in prominent victories, notably in Rocco Mediate's win at Doral in 1991 (the first PGA Tour event taken with a putter anchored to a sternum). In 2003 eight Tour events were won with long putters. In August of 2011 Keegan Bradley used one to take the PGA Championship (the first anchored-putter major win) and the next month Bill Haas took the Tour Championship with another. By 2012 the gates were open: Matt Kuchar won The Players with a braced putter, Webb Simpson the U.S. Open, and Ernie Els The Open at Royal Lytham. The runner-up there? Adam Scott, also with a long anchored putter. That same year the USGA and R&A discussed an anchored-putter ban that would start in 2016, giving Scott time to take The Masters with his broom-handle, which he did in 2013. The door began to close that July, with the PGA Tour adopting Rule 14-1b to ban anchoring at its events, and it shut firmly when the ban went into effect January 1, 2016.
Hybrids become popularized
Originally there was The Baffler, designed by Greg Norman's friend Tom Crow, and The Ginty, designed by Midwesterner Stan Thompson. Both were utility clubs that sought to make it easier to strike well from long distances. In 2003 their role begat a genre with the debut of TaylorMade's Rescue clubs, which were billed as "hybrids." Love them or hate them, the easy-hitting long iron replacements have found their ways into millions of bags, including those of most Tour pros, eliminating so many swear words and "Even God can't hit a one-iron" jokes from golf's lexicon.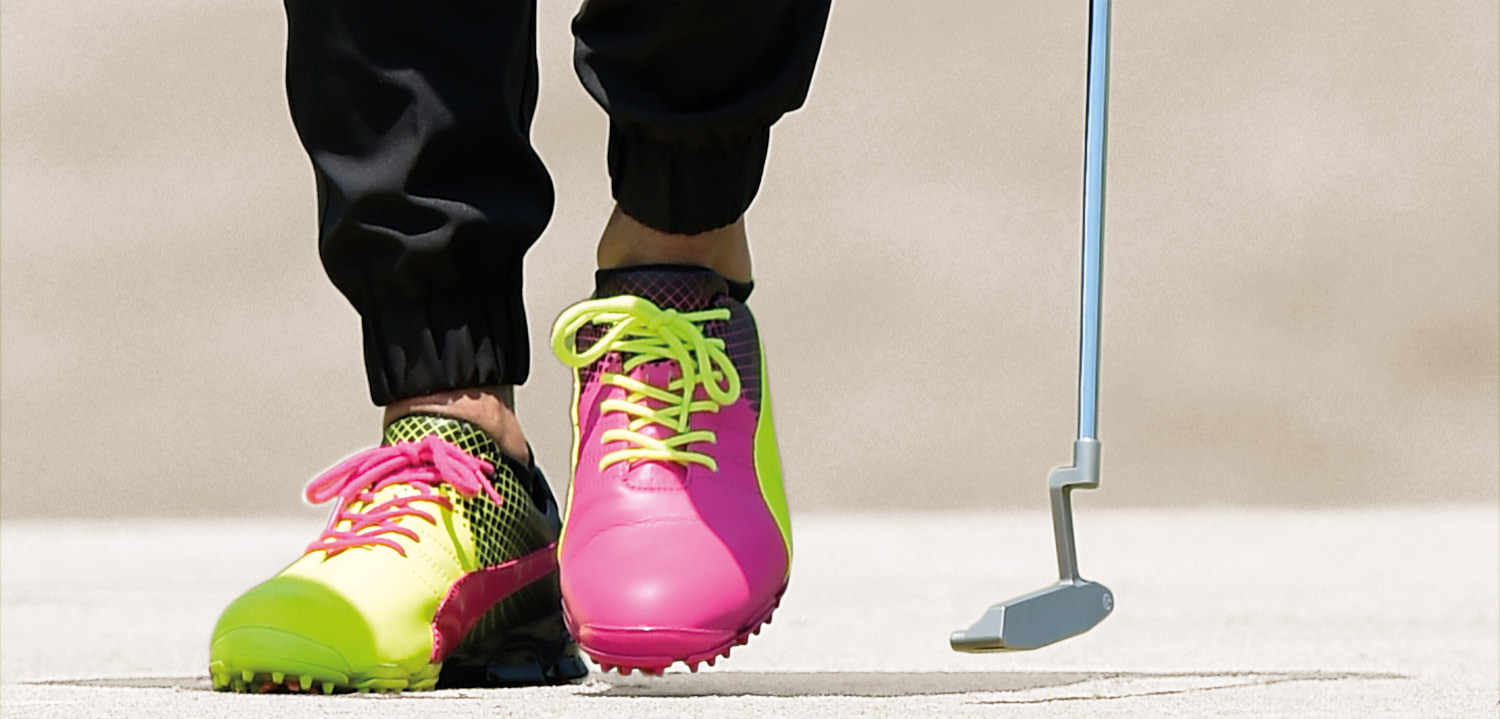 Street style appears on course
It's not all Rickie Fowler's fault. Fred Couples' spikeless Ecco Street Premiere shoes at the 2010 Masters—which he wore with no socks—let us all know that street style had come to golf. Gone were the carved-from-a-single-block-of-wood brogues with nails in the soles and the well-pressed pants in garish patterns. In were the looks-like-a-sneaker spikeless athletic shoes and high-tech pants in garish colors. Over the last 15 years, on-course and off-course fashions have blurred, and somewhere Walter Hagen is shaking his head.
Golf plugged in
Military-grade rangefinders and GPS devices, watches with swing analyzers and a sports psychologist built in, online booking services, the now-ubiquitous Trackman (how did anyone buy (or sell) a driver before Trackman?) and, since the iPhone's debut in 2007, apps to help you drive, putt, chip and find love on a golf course have all become part of the game. Just don't forget to charge the batteries.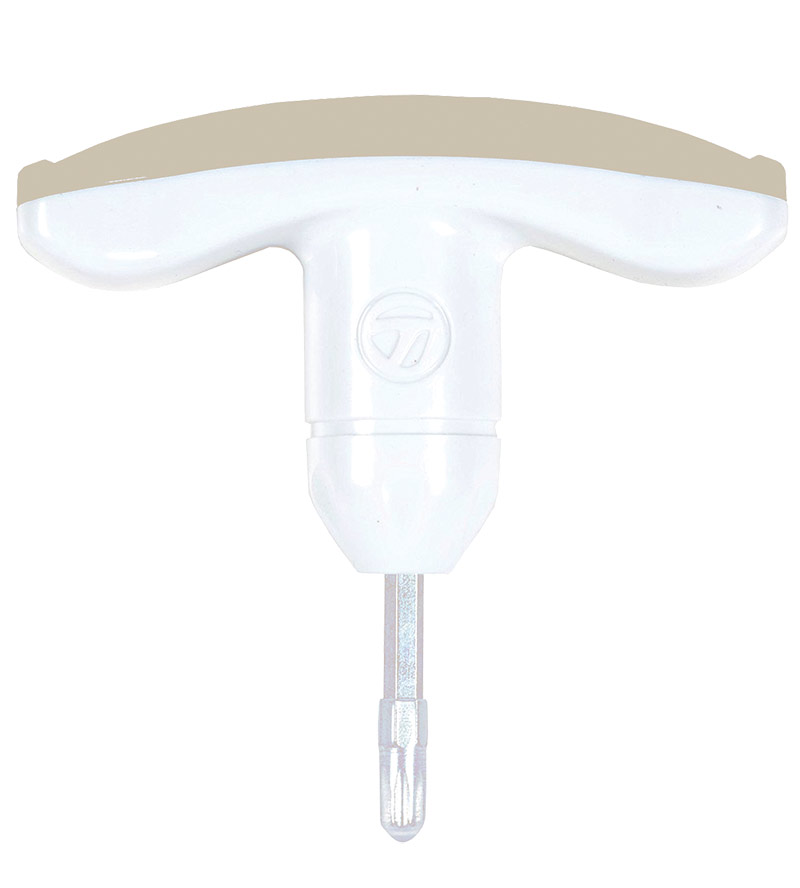 Drivers go custom
In 2004 TaylorMade debuted the R7 Quad, the first driver to feature user-tweakable weights to shift the center of gravity. Nike followed in 2009 with an adjustable hosel, adding club face and lie-angle adjustments to the mix. For the first time, average Joes had pro-like customizations—and no excuses.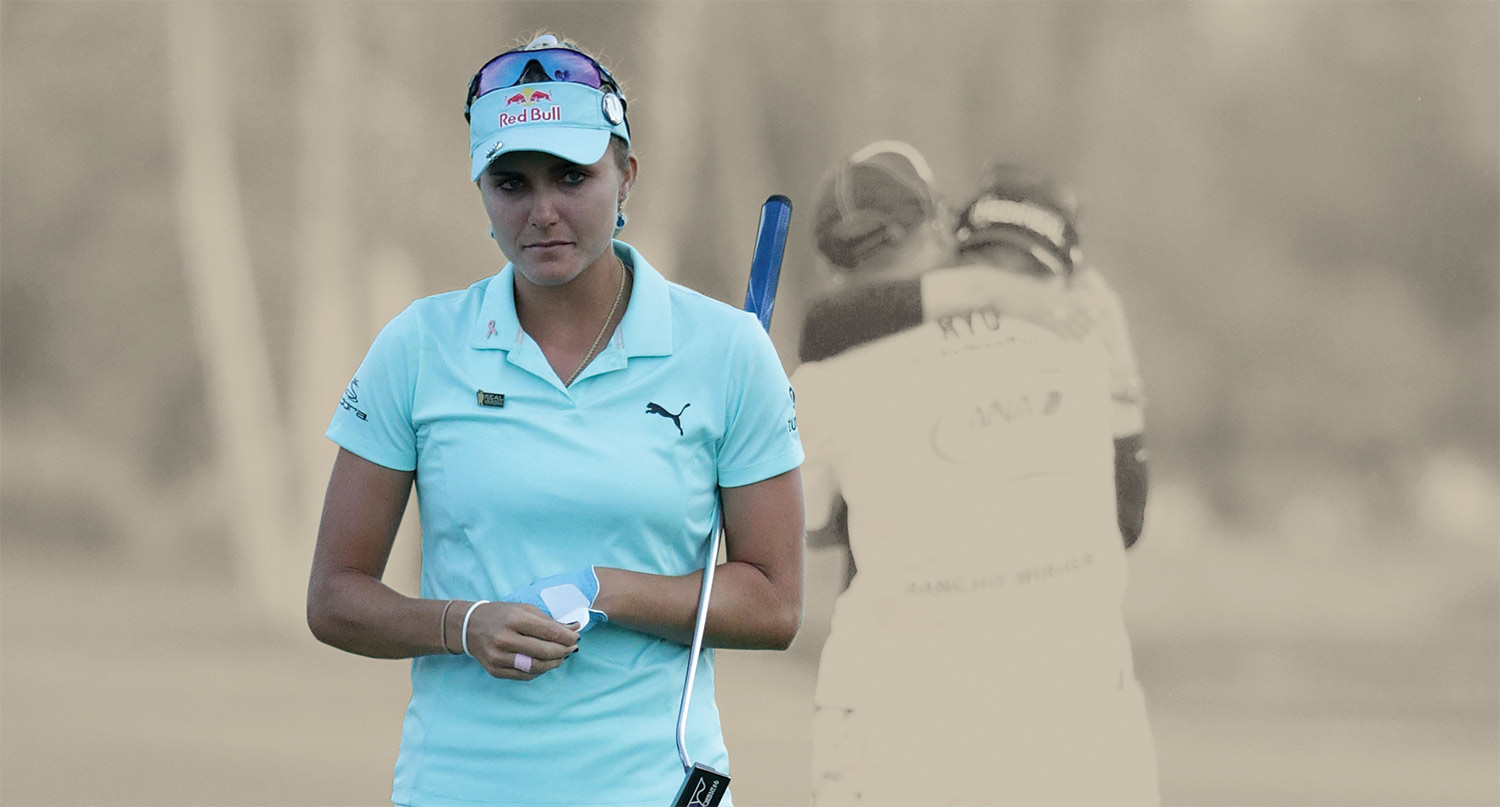 Laz-E-Boys told to put the phone down
In a ruling last December that we at Kingdom heartily applaud, golf's governing bodies decided to stop accepting calls from armchair referees who rang in with news of rules violations spotted after scrutinizing recorded television footage from the comfort of home. As of this January 1, they can keep eating popcorn and stop dialing the Tour. Setting aside the fact that there are umpires on course, one trouble with armchair referees is that they're essentially targeted officials. The TV cameras don't follow all players equally and so only a few can get the scrutiny. Further, among the heavily followed leaders a viewer might have a favorite (or a villain); they might even have a wager on the match. Long overdue (in our opinion), the ruling didn't come soon enough for the LPGA's Lexi Thompson, who received a four-stroke penalty during the final round of last year's ANA Inspiration after a viewer emailed officials about a mark-and-replace mistake. The issue actually occurred during the third round but it wasn't verified until the fourth, yielding penalties of two strokes for the infraction and another two for signing an incorrect scorecard—assessed as she entered the last five holes. Formerly ahead, she lost in a playoff.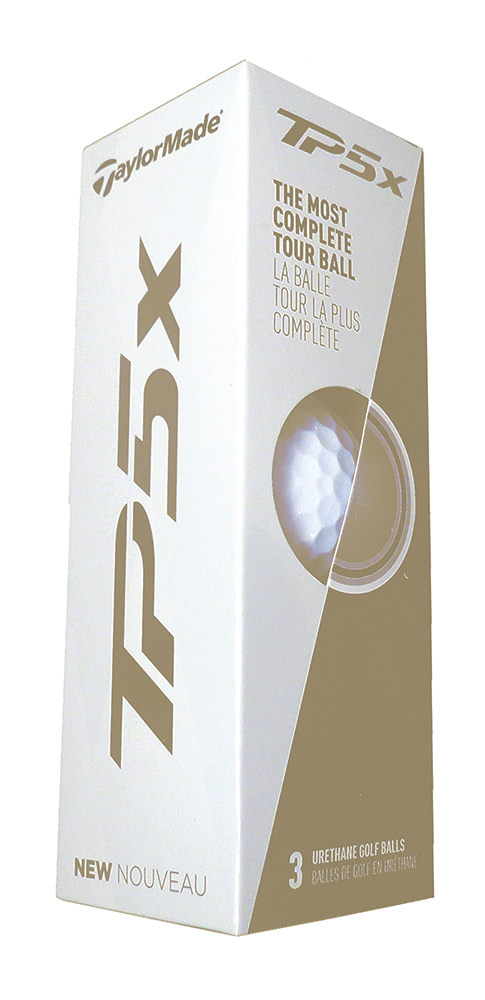 Balls keep rolling, and rolling, and rolling
The Titleist Pro V1 debuted in 2000 and for some people golf ball development could have stopped there. But it didn't, of course, and the last 15 years have seen design pushed forward even more, with the ultra-long TaylorMade TP5x perhaps the most recent amazer. Five-layer, four-layer, six-layer, one-layer, take your pick. Balls are going further, straighter, higher, lower and every place else these days except where our editorial staff wants them to go.
No question, the development of the golf ball remains one of the most impactful ongoing changes in the game.