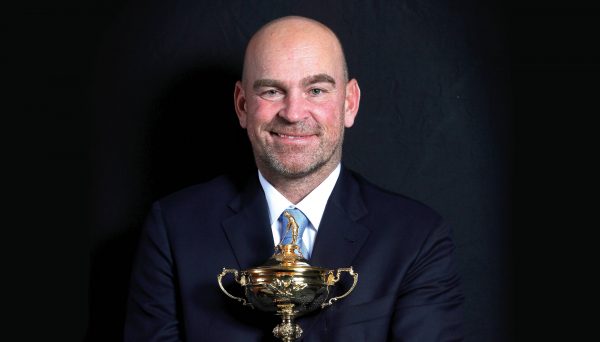 Thomas Bjorn: Taking the Opportunity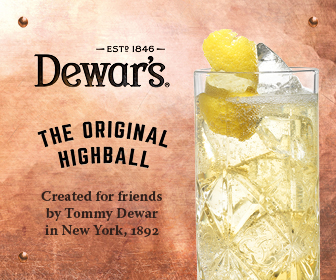 Thomas Bjorn has always relished breaking down barriers. He was the first Dane to win on the European Tour, the first to play in the Ryder Cup, the first to do most things in pro golf. Now captain of the European Ryder Cup team, Bjorn spoke to Robin Barwick about his emergence from golf's hinterlands
Thomas Bjorn was not ranked inside the world's top 200 when he pitched up to the Loch Lomond World Invitational in September 1996.
The Dane, 25 years old at the time, was not completely unknown as he had won the European Challenge Tour's overall title in 1995—the European Tour's minor league—with four wins from what Bjorn today remembers to be "probably some of the best golf I played in my entire career", but it was a new level upon the tranquil shores of Loch Lomond, in terms of the quality of the golf course, the competition and the money. They played for first prizes of £5,000 on the Challenge Tour in the mid-nineties, where a scorer and a referee was a crowd, while the first prize at Loch Lomond was £125,000.
Also, a Danish golfer had never won on the European Tour. Englishman Nick Faldo was favorite to win; he was world number four at the time, the reigning Masters champion and loved the golf course, or Scotland's own Colin Montgomerie, who was in the middle of his run of seven straight European Order of Merit titles. But Faldo shot 77 in the final round before Monty drove into a peat bog on 14 to sink his hopes.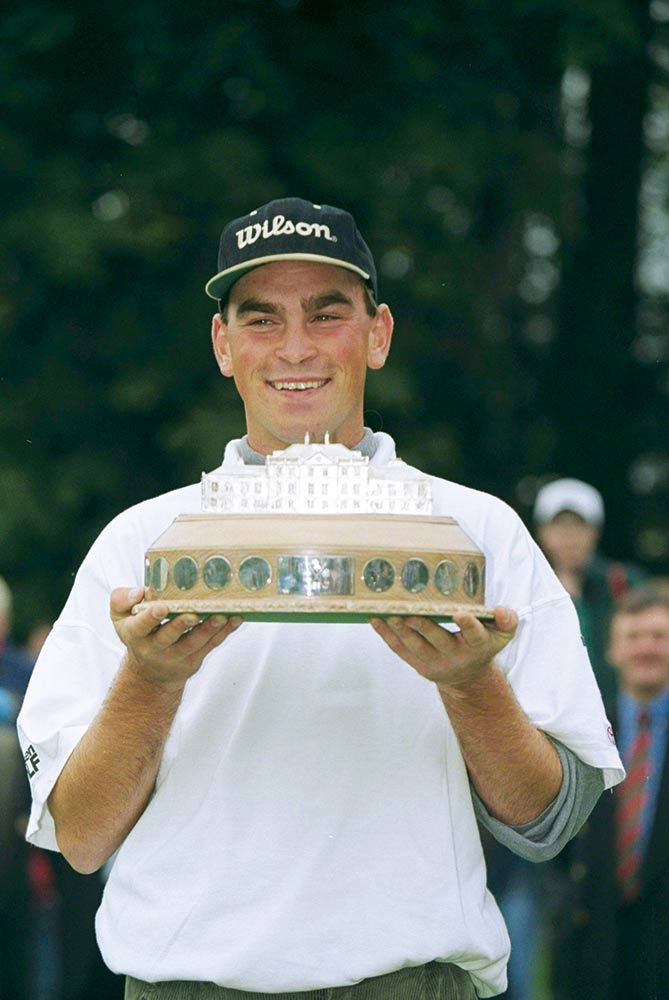 As for the rookie from Silkeborg in central Denmark, he kept his cool, beat Frenchman Jean Van de Velde by a stroke and pocketed a check worth virtually more than all the prize money he had won up to that day.
So, 12 months ahead of the 1997 Ryder Cup at Valderrama in Spain, European captain Seve Ballesteros was landed with a young Danish firebrand to contemplate.
"That win at Loch Lomond put me right up at the top of the rankings," starts Bjorn, now 47, as we sit inside the clubhouse at the Centurion Club, just north of London, where Europe's 2018 Ryder Cup skipper played in the European Tour's innovative, mixed Golf Sixes tournament.
"After my win I became part of that group of golfers who could play in the 1997 Ryder Cup and Seve started speaking to me. All of a sudden I was in the mix with golfers who had been my heroes, and not from 10 years before but just two years before that point. There I was with Langer, Woosie, Faldo, Ollie and all those greats I had watched on TV winning the Masters, The Open and the Ryder Cup."
Having broken into the European Ryder Cup conversation, don't imagine Bjorn was welcomed into the fold with open arms. Ballesteros was one of the most intense competitors in world golf and his determination to lead a winning team—when the Ryder Cup was played in his home country for the first time—consumed the Spaniard. Ballesteros did not want to nurture Bjorn but to push him, and he probably expected to push Bjorn right out of contention.
"Seve did everything to test me, to see if I was good enough," adds Bjorn. "Seve was not the kind of man to just take you in because you are a young golfer on tour. I was near the top of the rankings so he had to take an interest. In the beginning it was probably not something he wanted to do but he had to. He looked at me, he messed with me and he did everything to try and put me off, to see what kind of character I was, but I just saw it as an opportunity. Every time I was in his company it was an opportunity to learn and to impress.
"When you were on the first tee with Seve on the European Tour in 1997 it was not out of co-incidence. It happened about seven times and he put me in that position to see if I could prove myself. It was a continuous test for me. Looking back, I think Seve was looking for an excuse not to have me in the team."
In the fortnight immediately following his win at Loch Lomond Bjorn notched two top-10 finishes to secure Rookie of the Year honors ahead of Padraig Harrington, and while his form was inconsistent in 1997 he comfortably qualified for the eighth of 10 automatic places on the 1997 team.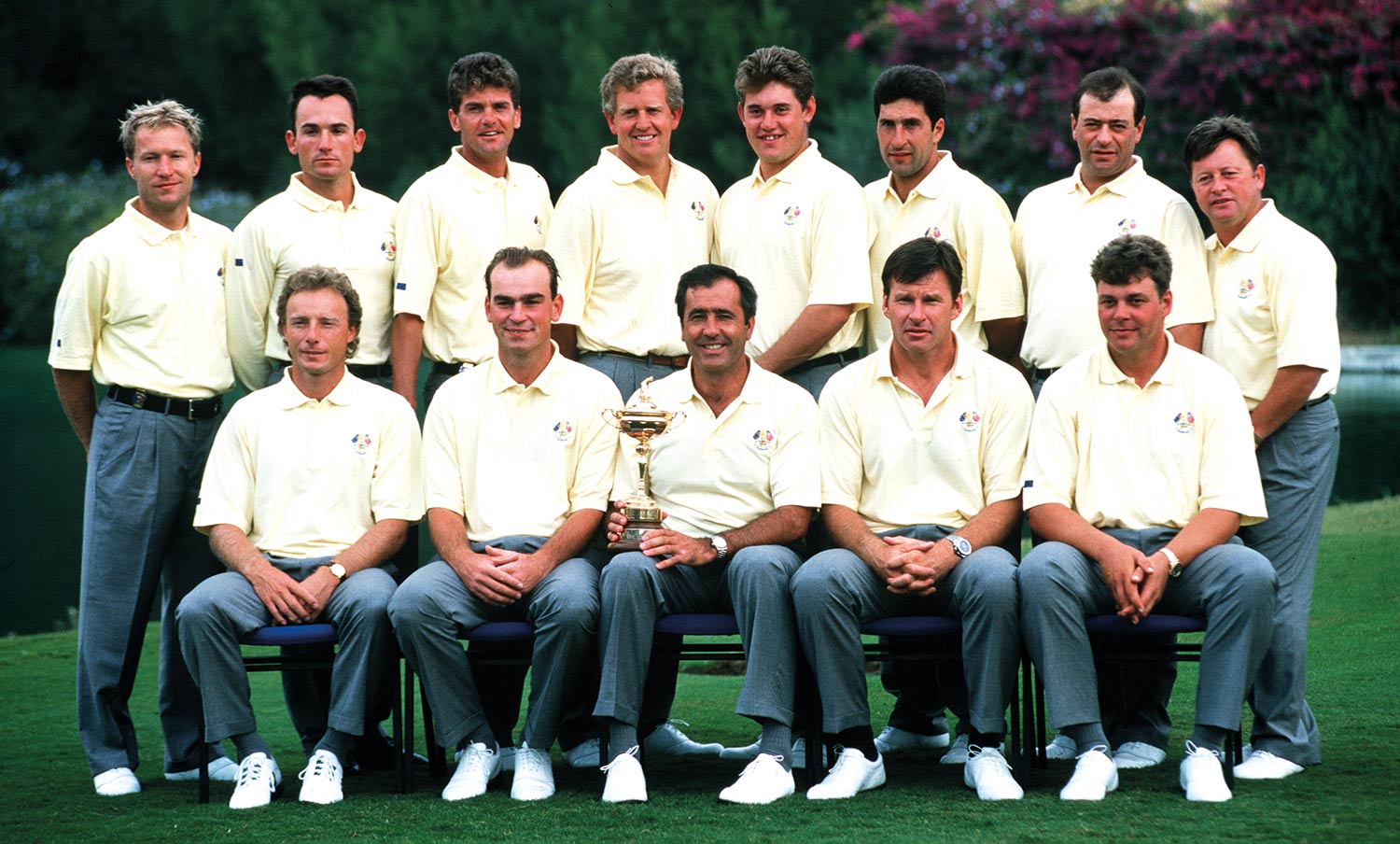 "I qualified so Seve couldn't get around it," adds Bjorn. "Over my whole career, whenever I have been paired with the best players in the world I have seen it as an opportunity. I could still get nervous, probably more than people think, but in professional golf you need to take opportunities when they are presented to you. That is hugely important for me. Some people might get scared in a big moment instead of thinking that you have earned the opportunity, that you belong in that situation."
Bjorn made the most of his opportunity to play in the 1997 Ryder Cup, whether Ballesteros wanted him in the team or not. In a Ryder Cup era before captains planned in advance every detail and consideration they could, Bjorn, Ian Woosnam, Darren Clarke and Ignacio Garrido did not learn they were sitting out the opening series of matches until Seve announced his line-up to the media.
When Bjorn did get his chance he partnered Woosnam to a 2&1 victory over reigning Open champion Justin Leonard and Brad Faxon in the second round of fourballs with Bjorn dominating the back nine.
"That fourball with Woosie really stands out for me," admits Bjorn. "I was in the action and I was in it with someone who was brilliant at what he did. He showed me so much about what it is to be a great golfer and how to play in the Ryder Cup. That whole day gave me the feeling that I really, really wanted to be part of the Ryder Cup."
In the singles Bjorn lost the first four holes to Leonard before fighting back to take a half, as Europe prevailed 14 ½ to 13 ½ overall, with an American revival in the singles making the score look closer than the matches were. Bjorn proved his Ryder Cup caliber by bringing 1½ points from two matches back to the team room.
"One thing I have always done with the Ryder Cup; I have left my ego at the door," adds Bjorn, who ultimately played on three European teams (1997, 2002 and 2014, all victorious) and served as vice captain four times (2004, 2010, 2012, 2016), with the only losing campaign being the last one, on Clarke's team that lost in Hazeltine two years ago.
"The Ryder Cup is a team event and it is about one result. I know that not all golfers can function from that way of thinking. Golfers have different personalities but for me it was a decision I made and it still stands today now that I am captain. The Ryder Cup is all about the 12 golfers who are playing. When I went to Detroit as a vice captain [in 2004] there were four players in the team with lower world rankings than me but you have to leave your ego at the door. We are there to provide the players with a situation in which they can play their best, rather than wasting time wondering why you are not playing."
Toe to toe with Tiger
At the Emirates Golf Club in March 2001 for the Dubai Desert Classic, Bjorn was in good form but then Tiger Woods was five weeks away from completing the "Tiger Slam" of holding all four major titles at once.
"Tiger and I got drawn together and we both shot 64 in the first round," recalls Bjorn, who was aged 30 at the time and working towards his second Ryder Cup appearance, in 2002. "I was playing really well but I thought Tiger was going to win. That is what everybody thought back then: when Tiger was playing well the question was not if he was going to win but by how many shots.
"I thought to myself: 'I am going to enjoy playing with Tiger, I am going to enjoy watching the best golfer in the world play as well as he can,' and then I was just going to try to hang on to his shirt-tails, and hang on and hang on."
Bjorn and Woods shared the first-round lead, then Woods shot another 64 to take a two-shot lead over Bjorn at halfway. They were paired again for the third round, when Bjorn edged Woods by a shot, 67 to 68, so Woods took a one-shot lead into the final round.
Recalls Bjorn: "My caddie Ken said, 'Just see if you can stay somewhere with him until the last few holes on Sunday, and then whatever happens will happen'. That is what I did, and then I eagled the 10th hole in the final round and the tournament became a ding-dong between the two of us. The question then was: could I still be in contention on the 18th tee? And I was. Then Tiger made a rare mistake and I walked away with the win."
The pair were tied on the 18th tee, but Tiger drove into trouble and then hit into water to lose the 72-hole tussle, although it took a tournament record score of 266, 22 under par to beat the golfer who was firmly world number one at the time.
"It was a fantastic four days for me," adds Bjorn, "and more than that, it started the really good relationship with Tiger which I still have today and I am delighted to see him on the golf course looking like he is not in pain and looking like the golfer we know him to be. We should all be grateful for that. I just want to see him healthy and happy.
"One thing I will say about Tiger: he has always had a high respect for people who go out on the golf course, look him in the eye and take him on. With Tiger it is better not to talk about beating him, but to go out there and see if you can do it. I have played a lot of golf with Tiger over the years and I have learned a lot from him. Dubai was the one moment when I beat him, unlike the other 150 times when he beat me!"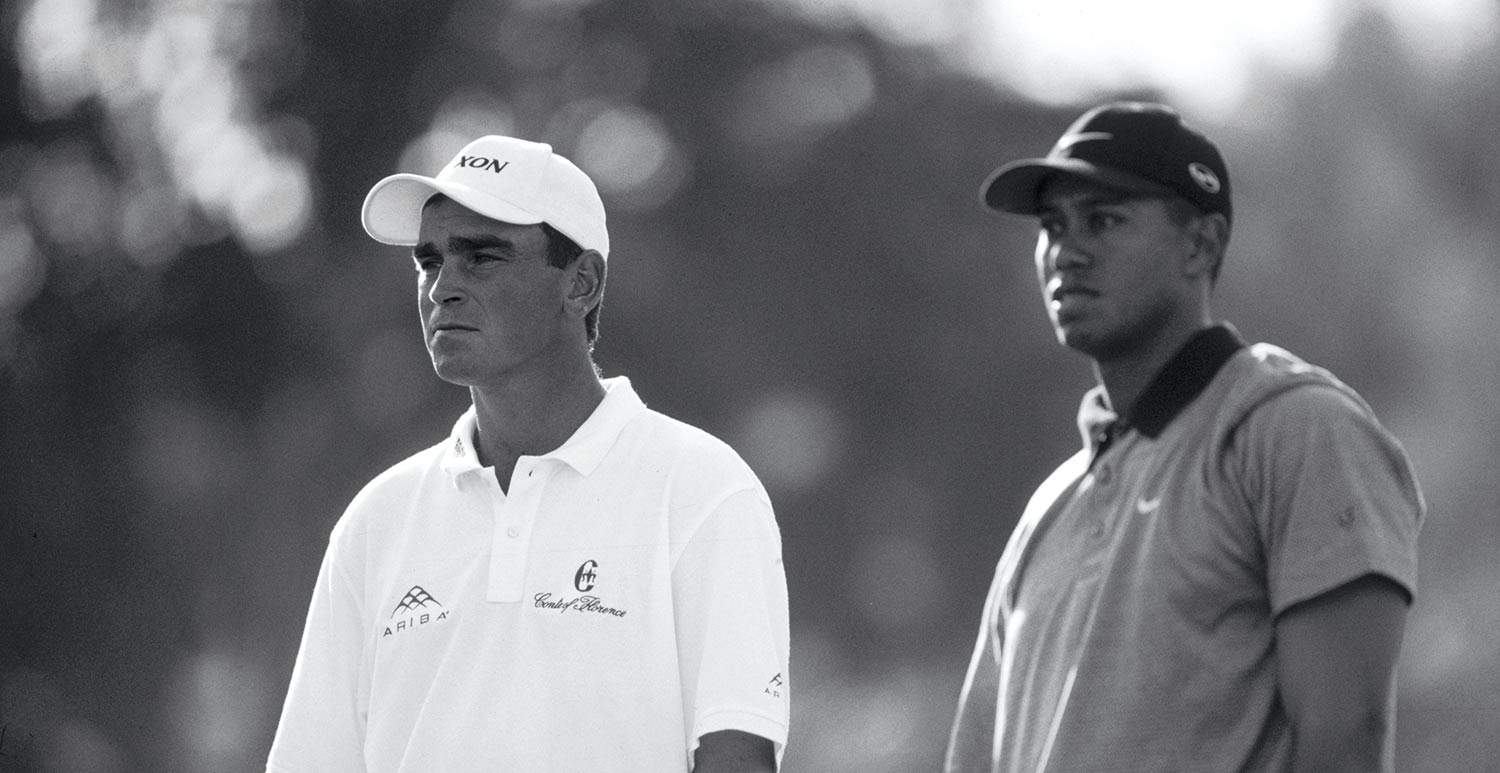 From Seve, Sam Torrance and Bernhard Langer, through to Montgomerie, Jose Maria Olazabal, Paul McGinley and Clarke, Bjorn has enjoyed box seats for seven Ryder Cup captaincies.
"All those captains, all those Ryder Cups and all those moments have formed me as a person," he says. "The Ryder Cup provides some of the biggest moments of a tour golfer's career, and so they form you as a person. When you sit in those team rooms you listen, you listen to what they say. Each captain thinks long and hard about what he wants to say when he sits at the head of that table, so you give him your full attention.
"My ideas and my thoughts are all influenced by what has happened at past Ryder Cups. I believe in me and in what I stand for as a captain, but what I am as a captain is the product of all these past Ryder Cups and by the impact these people had on me."
Bjorn won't be swinging a club in Paris this week, not a single shot, yet his dedication to the unified effort will course through him. We don't know who will win but we know Bjorn will have his players ready to take up the opportunity.