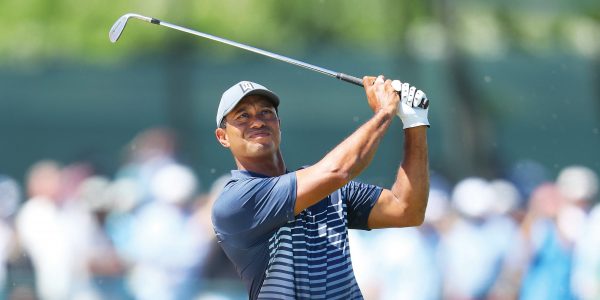 Tiger Suit Selection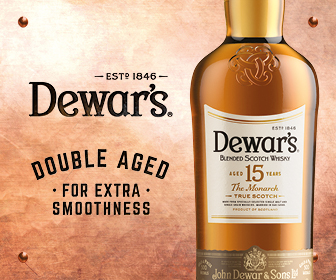 While his performance in the U.S. Open did nothing to warm the speculation, Tiger Wood's appearance on top of Sunday's leaderboard at Carnoustie fired up the the world of golf. His British Open performance certainly answered the doubters but the big question surrounding the US Ryder Cup team this summer, whether Tiger Woods should become the first-ever playing vice captain, remains. Dave Shedloski considers Tiger's chances.
Tiger Woods, for all his records and accomplishments, has been an enigma when it comes to the Ryder Cup. Unarguably the most dominating golfer in a generation, Woods from 1997 to 2008 won 14 major titles but was a member of just one U.S. team that defeated the Europeans.
And that one victory, in 1999, was made possible because Ben Crenshaw convinced his squad that an epic comeback was possible in Sunday's singles matches after they fell behind 10-6. Sure enough, Woods corralled one of the 8½ points the Americans needed that day in a 14½ to 13½ thriller at The Country Club in Brookline, Massachusetts.
This is balanced against losses in 1997, 2002, '04, '06, 2010 and '12. Only twice, in 2006 and '12, did he finish the week with a winning record. Overall, his career record
is 13-17-3.
Further complicating Woods' value to the U.S. cause is its victory in 2008 at Valhalla Golf Club, near Louisville, Kentucky. The host Americans, led by their enthusiastic captain, Paul Azinger, mounted an inspired performance against a European squad that was heavily favored. Woods wasn't on that team that won 16 ½ to 11 ½. He had undergone knee surgery in June after gutting out a playoff victory over Rocco Mediate in the U.S. Open at Torrey Pines Golf Club in La Jolla, California, despite a damaged knee and stress fracture in his left leg.
This sets up a quandary for U.S. captain Jim Furyk ahead of the 42nd Ryder Cup in Paris this fall. Unable to play competitively for two years because of prolonged back problems, Woods finally got a taste of victory again in the 2016 matches at Hazeltine National Golf Club—as a vice captain under Davis Love III. Furyk retained him as a vice captain for the proceedings in Paris and the PGA Tour decided that Woods is at a stage of his career where serving as Presidents Cup captain for the US in 2019 in Australia makes sense.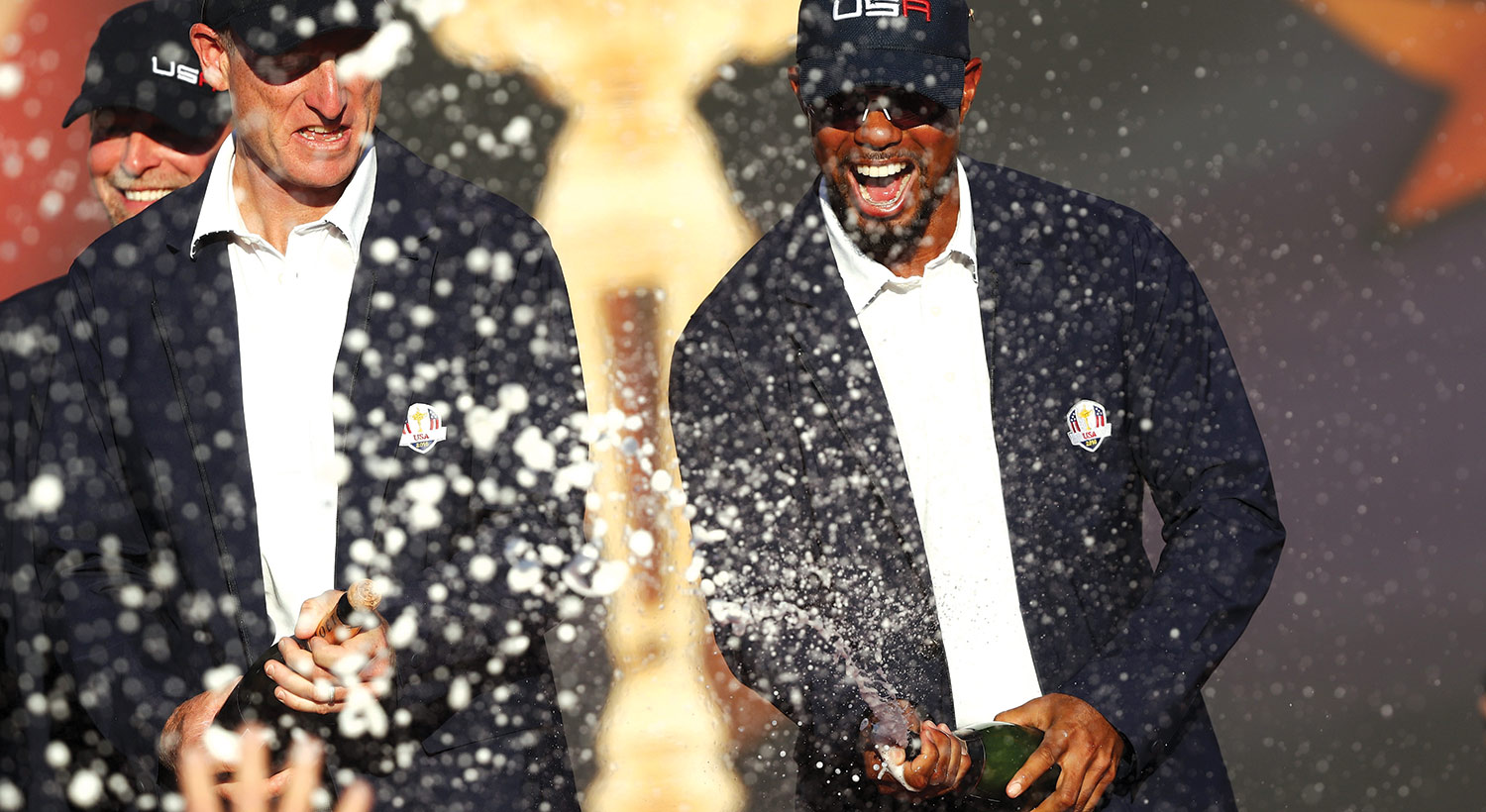 Woods accepted the post after also being an assistant captain to Steve Stricker in a runaway victory in the Presidents Cup at Liberty National in New York. But only after confirming that he would be permitted to act as a playing captain. This sets up the very real chance that later this year he might become the first playing assistant captain in Ryder Cup history.
"Of course I want to play," Woods, 42, said without hesitation when asked if competing in the Ryder Cup was among his goals for his first full season since 2015. "I want to be there as a player. I haven't played [in the Ryder Cup] in a while. I have a lot of work to do between now and then to be part of the team as a player."
Indeed, he has a lot of work to do in order to be among the top eight American players to earn automatic berths on the U.S. squad. But should he continue to exhibit the level of golf he has shown in the first half of the season—as much a surprise to him as to anyone following the game—Furyk said he is of a mind to consider Woods for one of his four wild-card picks.
"Sure, he's on the radar. I don't look at the past or precedents or whatever," said the U.S. captain, who at 48 made a run at a second U.S. Open title in the 118th championship at Shinnecock Hills Golf Club in Southampton, N.Y. "My job is to fill out the team with the 12 best guys. Guys that are compatible with the players already on the team. Filling in the gaps, whether that's a guy who can hit a lot of fairways, add some power, make some putts. Leadership in the team room. Try to round out the team and add the four best players we can.
"I've seen enough to know that [Tiger] is definitely trending in a direction that might be helpful to the team as a player. But right now he is an assistant captain and that's great for us too."
Woods got out of the gate with surprising steam this year after missing most of the last two seasons. He started with a tie for 23rd at the Farmers Insurance Open and in March he had consecutive top-5 finishes at the Valspar Championship, where he finished joint second, and at the Arnold Palmer Invitational presented by Mastercard, where he tied for fifth.
At the Memorial Tournament in suburban Columbus, Ohio, Woods worked his way into contention but then failed to wrangle a disobedient putter and ended up tied for 23rd at Muirfield Village, a venue where he has won five times. The performance, though disappointing to him, was his sixth top 25 in just nine starts in his comeback from spinal fusion surgery.
"Last year in September I didn't know. I just didn't know if I would ever be able to do it again," he mused. "I was just hoping to be able to walk again without hurting, be able to sit down again without having this burning pain down the leg. That went away, but I didn't know if I would be able to play golf out here. My surgeon said, yeah, I would be able to play golf and play weekend rounds with my buddies, but whether or not I could play on tour would be another story, and that was a big leap. To somehow be out here now doing it again, it's a blessing."
Quite incredibly, given his relative lack of real tournament time, expectations on Woods have been rather high in the major championships. Granted, he does own 14 of them. He was installed as one of the favorites for the Masters and certainly was considered a threat at Shinnecock Hills, even though he hadn't played in a U.S. Open for three years and had won the last of his three titles 10 years earlier in that playoff win over Mediate at Torrey Pines.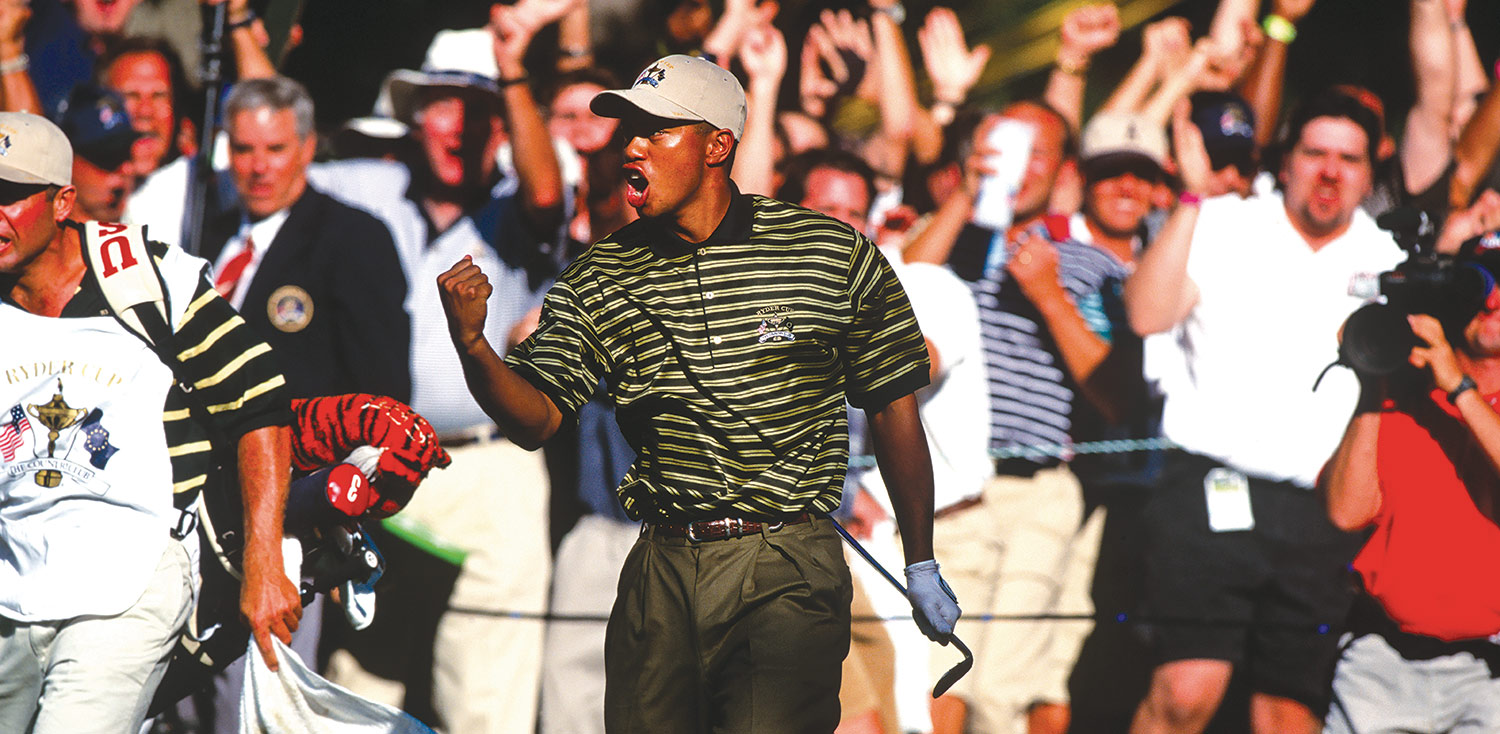 In the former, he ended up tied for 23rd place at 1-over 289, not exactly the kind of high-level golf he hoped to produce. In the latter, he started with a triple bogey on the first hole of the championship to set the tone for his short stay on Long Island. He went on to open with an 8-over-par 78, his second-highest score in 20 U.S. Open appearances. He blamed his continued struggles with the putter for his fifth straight start without being in serious contention (and suffering his second cut of the season) since his spirited run at Bay Hill in Orlando, where he has won eight times.
Though Furyk outplayed both Woods and his other potential veteran stalwart, Phil Mickelson, at Shinnecock Hills, he was not inclined to change his mind about where Woods might fit into the picture. Which is to say, for now, that he will be given an opportunity to prove his value to the squad should he not be among the top eight qualifiers on the U.S. points list.
"There's still a lot of golf to be played," Furyk said. "There's no reason to talk about anyone right now. We have plenty of options [for picks]."
"I think he's playing good enough to be part of that team," said Jason Dufner, the former PGA champion. "I've always contested with the Ryder Cup that you could take any of those guys that are in the top-25 or so, plug them in and probably have the same results. If he keeps trending the way he is and having good finishes, I think he should be in the mix.
He's got pretty good history.
"Obviously, you would love to have him be a part of that event for a lot of different reasons, but I think if he's in the top-25 as far as the points go, I think that's a realistic opportunity for him to play. He can contribute to the team and be part of it. And he brings some experience that they probably need. We got a lot of young guys that are on that team and I think a little bit of that mix will help out the team."
Every year the Memorial is the event on the PGA Tour schedule where prospective Ryder Cup or Presidents Cup players get fitted for their uniforms, and this year was no different as U.S. hopefuls and assistant captains convened in the Bobby Jones Villa. Only one man there, however, had to be fitted twice. That was Woods.
"I'm going to be part of it either way, since I am an assistant captain," Woods said. "And I know that the players and the captains wear different outfits as part of the Ryder Cup, and I would really like to screw that up."