Yes, We Have No Majors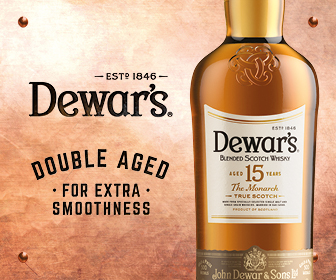 Phil Mickelson went 0 and 46 in the Majors before he star-jumped to victory on the 18th green at Augusta National to win the 2004 Masters. He had become prickly having to carry around that most unwanted of monikers—'Best Player Never To Have Won A Major.' So, sitting resplendent in his green jacket at his champion's press conference, the first question he was asked was: "How does it feel?"
"At least I won't have to be asked ever again about never winning a major," Mickelson said flashing that goofy grin of his. Second question: "How does it feel to be the Best Player Never To Have Won Two Majors?" He laughed. Just. He's now won five.
It's not easy to win a major. Even Jack Nicklaus came second (19 times) more often than he won (18 times).
Lee Westwood is the player who is currently tearing his hair out about not breasting the tape in the Majors. Despite reaching the summit of the game and winning 40 times around the world, he is 0 and 64 at the Majors—and getting prickly, like Mickelson used to be, about having to constantly justify being No.1 and therefore the current holder of that poisoned acronym—BPNTHWAM.
"The only thing that gets to me about answering that question is the amount of times I have to answer it," the 40-year-old Englishman snapped recently. "It gets on my nerves. This might be the very last time I answer that question—it could become 'no comment' after this."
The pressure is constant. The fire burns deep. He really wants one. Mickelson feels sympathy for Westwood's plight, especially after 11 top-10 finishes in just over five years. "I understand where Lee is at and I think his game is at such a high level right now that I just think it's a matter of time before he wins a Major."
That's the classy reply one expects from Mickelson but it doesn't make the winning of a Major any easier. Colin Montgomerie dominated the European tour for eight years in the 1990s and remains undefeated in singles play at the Ryder Cup. Yet he is 0 and 71 in the Majors having lost playoffs to Ernie Els at the 1994 U.S. Open and Steve Elkington at the 1995 PGA Championship. Surely the 50-year-old Scot's last stand came with a 7-iron in his hand in the middle of the fairway at the 72nd hole of the 2006 U.S. Open at Winged Foot. Missed green right. Double-bogey. Heartache. Again.
Monty clings to some homespun perspective. "There are players who have only one Major that will be remembered for winning one. But I would rather have my career and sustain it for 15 years than have one Major along the line somewhere. I am bound to say that," Monty said. "But I'm not losing sleep over it. Now don't get me wrong, I'd love to have won a Major. I wouldn't give one back! It's inevitable that the media makes too much of the Majors. But there should be a lot of emphasis. It's like the Grand Slams in tennis. But I wouldn't swap any of my order of merits for one Major."
The media does indeed have much to answer for. The Masters has only been up and running since 1934 but the [British] Open, the oldest Major began back in 1860 when Willie Park Jr. held off 'Old' Tom Morris and just six other competitors over three rounds of the 12-hole course at Prestwick. Do you really think they felt that extra buzz knowing they were tussling for golf's first Major? Maybe they did. Maybe that's why they put on their Sunday best suits.
Even in the 1950s, the amateur championships of Britain and the United States were considered two of the grandest tournaments and ranked alongside their professional counterparts, the Open and U.S. Open. This is why Bobby Jones' Grand Slam in 1930 is so revered, as he is still the only player to achieve it. It took another 30 years for Arnold Palmer, with the help of golf writer Bob Drum, to invent the modern-day Grand Slam. Palmer won the Masters and U.S. Open in 1960 and must have hoped that he could resurrect the Grand Slam by winning the Open and the PGA Championship that year. But he came second to Australian Kel Nagle at Royal Birkdale, and that was that.
So excuses can be made for those that weren't even really playing to win Majors. Harry Cooper won 31 times on the PGA Tour—the most for any player who has not won a Major. Which is an unfair epitaph because he played in only one [British] Open, and there was no Masters tournament until Cooper was in his thirties (although he did finish 2nd, 4th and 2nd from 1936 to 1938). He was nicknamed 'Lighthorse' for his speedy play and ended up being a club pro in Hollywood giving lessons to Bob Hope and other celebrities.
Many believed Macdonald Smith had the finest swing of the early 20th Century. He won 24 times on the PGA Tour and finished in the Top 10 in 17 Majors. But he never won one. If that wasn't already hard to live with, his brothers Willie and Alex both won U.S. Opens. Macdonald even lost a playoff to Alex in 1910.
Wales' Dai Rees was one of Britain's finest golfers either side of the Second World War and won 39 tournaments in Europe. But he never once played in any of the three U.S.-based Majors. He was runner-up three times in the Open, most notably to Palmer at Royal Birkdale in 1961. It was here that Palmer is credited with saving the oldest Major from falling into decline.
Doug Sanders had 13 top-10 finishes in the Majors and was runner-up four times, most infamously in the 1970 [British] Open. He missed a three-foot putt to win at St Andrews before losing the playoff to Jack Nicklaus. Still, the Peacock of the Fairways, as he was called, can console himself with the knowledge that Esquire magazine named him one of America's 10 Best Dressed Sportsmen in 1973.
Bruce Crampton was another who broke into a cold sweat at the mere sight of Nicklaus. Crampton won 14 times on the PGA Tour but will be remembered for the four occasions he finished second in Majors—all of them to Nicklaus.
England's Peter Oosterhuis was the leading player in Europe from 1971 to 1975 and won the Canadian Open on the PGA Tour in 1981. He is now a television analyst, casting his views on those vying to be Best Player Never To Have Won A Major. Oosterhuis knows just how they feel. He was runner-up at the [British] Open in 1974 and 1982 and led the Masters after three rounds in 1973 before finishing third. Jumbo Ozaki won 94 tournaments on the Japanese Tour but rarely ventured West. His best finish in a major was 6th at the 1989 U.S. Open. But he remains merely big in Japan.
In the year he turned 22, Sergio Garcia finished in the top 10 at all four Majors. He is now 33 and has 18 top-10 finishes and zero wins. His putt to win the 2007 Open at Carnoustie lipped out and he lost the playoff to Padraig Harrington. "Sometimes I definitely feel I am unlucky," Garcia said. "But you can't live your life thinking, 'if only.'" Unlike Mickelson—who modified his aggressive style to break through at the 2004 Masters—Garcia is not for turning. "I am not going to change my whole life to win a Major," Garcia said. "It isn't worth it. I love my life. Nobody is telling me that, if I change, I'm going to win 10 Majors. I would rather win 30, 40 or 50 tournaments and no Majors than win one Major and that's it." That's bold talk.
Still, there is hope for Garcia and all those trying not to become forever burdened with the label Best Player Never To Have Won A Major. Please be upstanding for Bruce Lietzke: 12 PGA Tour wins, seven on the Champions Tour, best finish in a Major: 2nd at the 1991 PGA Championship behind John Daly. He was the only member of the famed U.S. Ryder Cup team of 1981 never to have scaled one of professional golf's four peaks. For those grasping at straws, Lietzke did win the 2003 U.S. Seniors Open. Does that count?