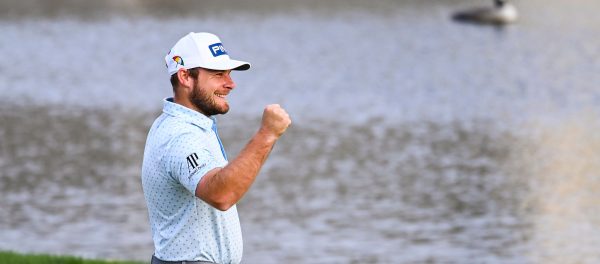 Hatton wins Arnold Palmer Invitational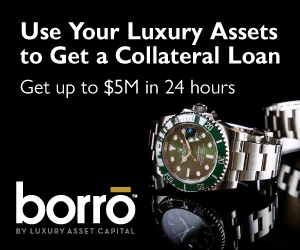 Tyrell Hatton won the 42nd Arnold Palmer Invitational at Bay Hill, defeating past champ Marc Leishman by a shot
It wasn't always pretty—in fact the 42nd Arnold Palmer Invitational presented by MasterCard was won with a record high score—but that does not matter one bit to champ Tyrell Hatton, who hung tough for his first PGA Tour win, by a shot over Marc Leishman at Bay Hill.
England's Hatton shot 74, two over par, in a blustery final round on Sunday, to finish on 284 overall, four under par, a shot higher than Mike Nicolette's 283 when he won what was the Bay Hill Classic in 1983.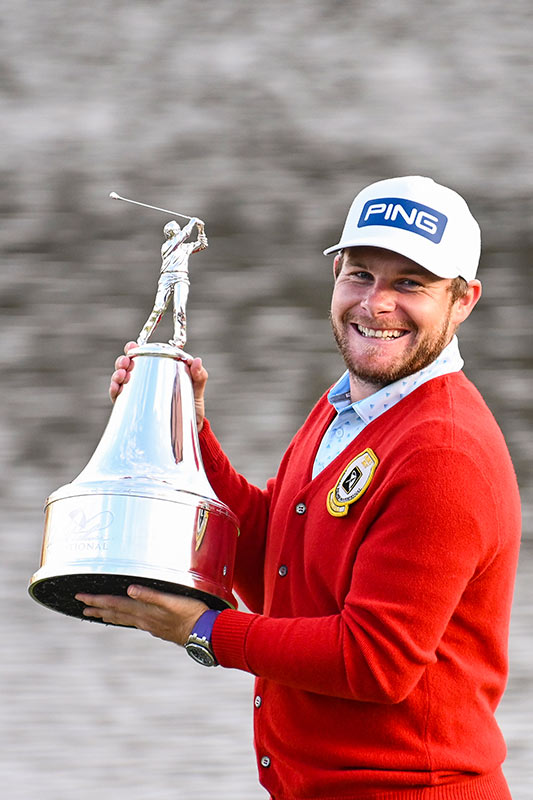 "It's an incredible feeling to win at such an iconic venue and with obviously Arnie's name to it," said Hatton, 28, who climbed to a world ranking of 22nd. "It's an amazing feeling and it's very surreal. I've grown up watching this event as a kid on TV, and to be sitting here next to the trophy now is an amazing feeling and I am very thankful I managed to hold on at the end.
"The setup was extremely tough. I said yesterday that the hardest thing for me will be to manage myself, and over the course of this week I feel like I did a decent job of that."
Australian Leishman, the API champ in 2017 and a winner this year already at Torrey Pines, was paired with Hatton for the fourth round and pushed him to the final green, but a two-putt par left Leishman a shot shy. A further shot back was South Korea's Sungjae Im, winner of the previous week's Honda Classic and Arnold Palmer Rookie of the Year on the PGA Tour in 2019.