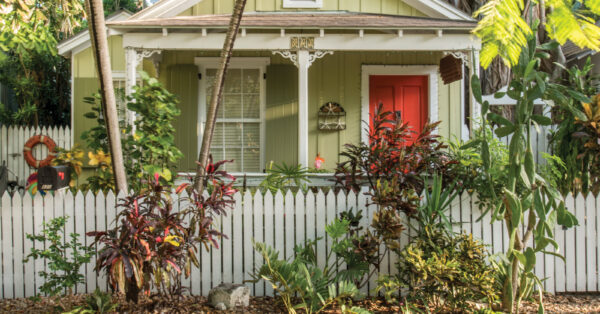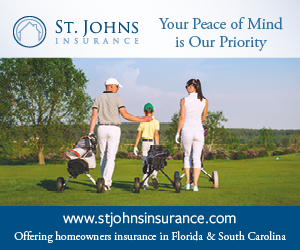 It's the literal end of the road, the last stop. You can't drive any further south in a car and there's not much left for a boat either. "The southernmost point in the continental United States," as Key West is known, is actually nine miles north of that, which is at Ballast Key. But Ballast Key is a 14-acre private island (for sale at $15,800,000) and if people come to Key West to get away, they don't necessarily come to be alone.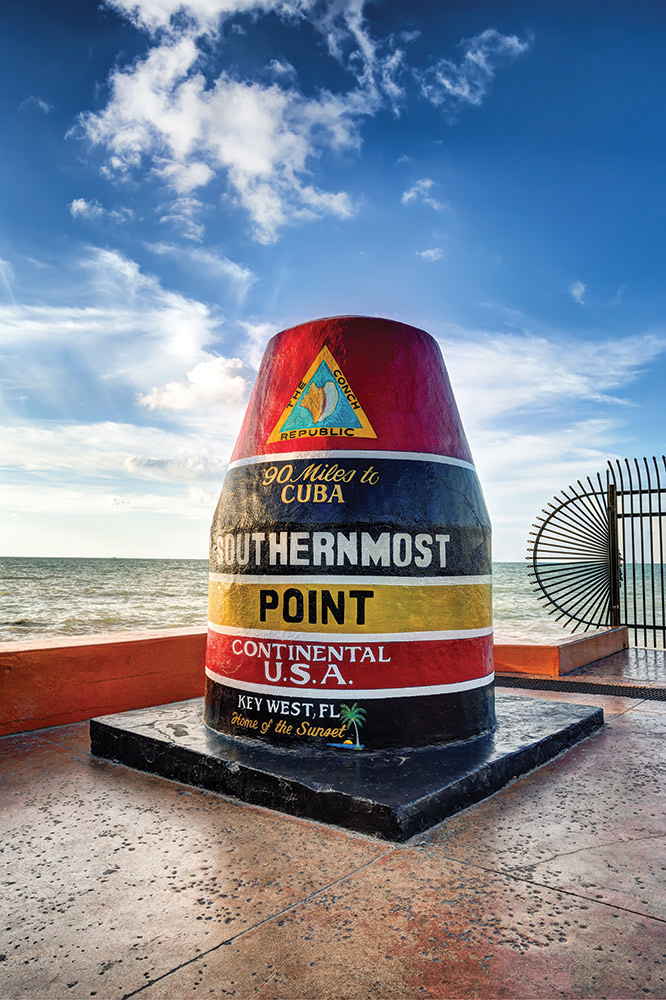 And why would you? The whole world is here, and anyone sitting next to an empty barstool could be your new best friend—and you theirs. Supremely social, the only caveat to interactions in Key West is that the people you meet might not be the people they used to be. Of course this applies to you as well, for if there's one rule in this town it's "be yourself"—even if you've never been him before. And who knows: with a strong local business community, vibrant culinary scene and solid cultural options, the new you might just decide to stay. Where better to begin than at the end of the road?
One longtime resident in a TripAdvisor forum pondered the question of last names among Key West locals: "It has always astounded me since I came here that people DO NOT use their last names," he wrote. "After a while it was pretty much a simple reason why…tax evasion or alimony….then I stopped asking. Up north I always said my full name, now I don't after many years of being here."
Indeed. Others in the forum indicated their mobile phones were filled with contacts like Scooter Bob, Big Steve, Marrying Sam, Scrubby, Bicycle Joanie, Big Bill, Tall Bill, Dollar Bill and so on, a collection of potentially reinvented characters, untethered to the their old lives.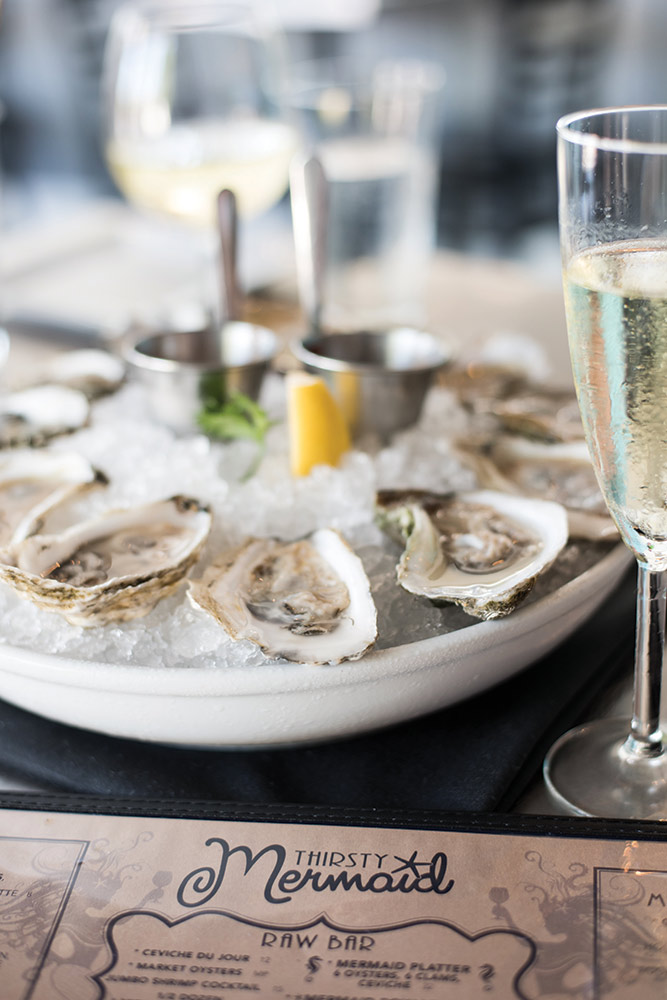 Dispossessed or grounded, at least everyone here is well fed. The Thirsty Mermaid is evidence of that, serving oysters, seafood and top wine and beer in a clean contemporary setting on Fleming Ave. It's a great example of what the combination of out-of-state transplants and local talent is doing for the city, and for themselves. The wine list is refreshing and long, the decor is minimalist perfection and the oysters are absolutely amazing. One surprise was the clam chowder with Maine lobster, which took the whole meal to another level—and if ordering soup on a hot, humid day made little sense when we did it, we're glad that we did. Beyond that, everything we tried here was superb: Bahamian Conch, Yellowfin Tuna Carpaccio, Ceviche, Mac & Cheese Croquettes with truffle aioli… We made several visits here, and if you made it your only food source on a Key West visit you'd leave town happy. Still, that means you'd miss the other eateries, and there are plenty. DJ's Clam Shack is a longtime go-to for paper-napkin fare, a walk-up place that serves its famous lobster rolls, the ubiquitous (in the Keys) conch fritters, fried clams and so on. Pricier than some other street options, you probably won't find better for the genre. There's the long-established Blue Heaven, which remains good, and Louie's Backyard, another staple that sounds the "fine dining" Caribbean note and which provides a nice ocean-side setting, perfect for a sunset cocktail if nothing else. Santiago's Bodega, a tapas bar known for its sangria (a bit sweet for us, but we loved the wine we had afterwards) has other locations in Florida, but the Key West spot offers a nice atmosphere and is worth considering. For sweet teeth there's Better Than Sex, a dessert restaurant that rides a narrow line between feeling like a naughty private club and a tourist-oriented spot for bachelorette parties. Drink names like "Caramel Over Me" and "Push My Button" are more fun than dirty, while the kitchen's award-winning desserts are evidence that the sauciness is not all tongue-in-cheek, so to say.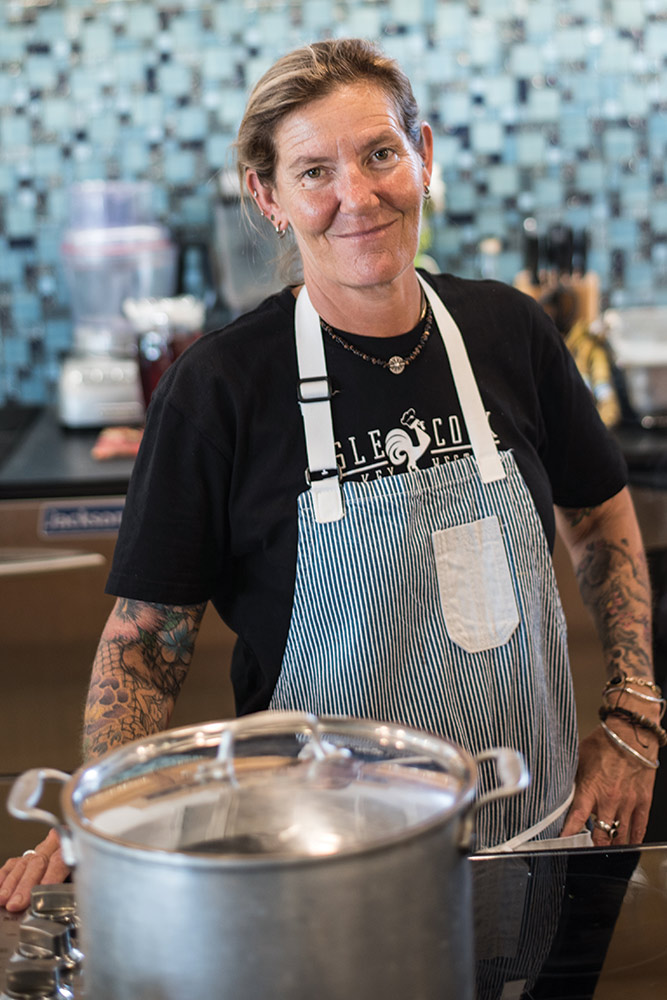 Beyond that, would-be chefs should check out Isle Cook, a kitchen boutique opened by Eden and Bill Brown in 2015. The transplants left high-powered jobs in the Northeast to launch the business, which doubles as a cooking and wine school. If nothing else, attend a wine event here.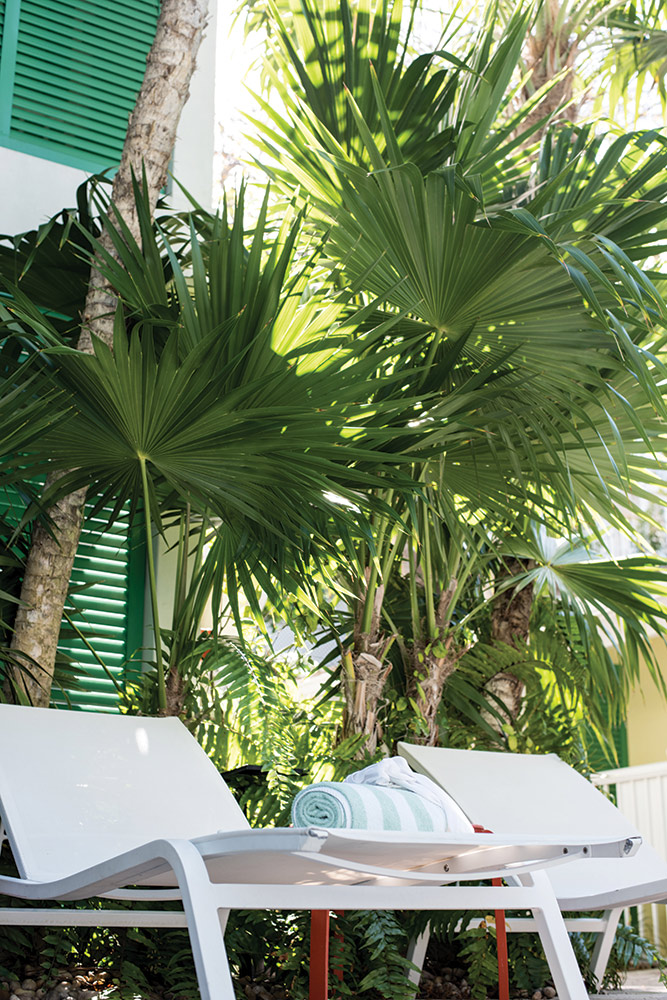 No visit to Key West is complete without a cocktail or three, and there are watering holes aplenty, many thankfully within walking distance of nice hotels (we like Almond Tree Inn for sleeping/swimming pool/camaraderie). A 2015 study found that there were more bartenders here per capita than anywhere else in the States, 13.3 per 1,000 residents, which is six times the national average. Not surprising, then, that at least one local tour guide claimed 119 drinking establishments on Duval Street alone, just 15 blocks and roughly a mile long. Rum Bar, Sunset Pier, Bull & Whistle… Where does one start? The Green Parrot is one of the oldest.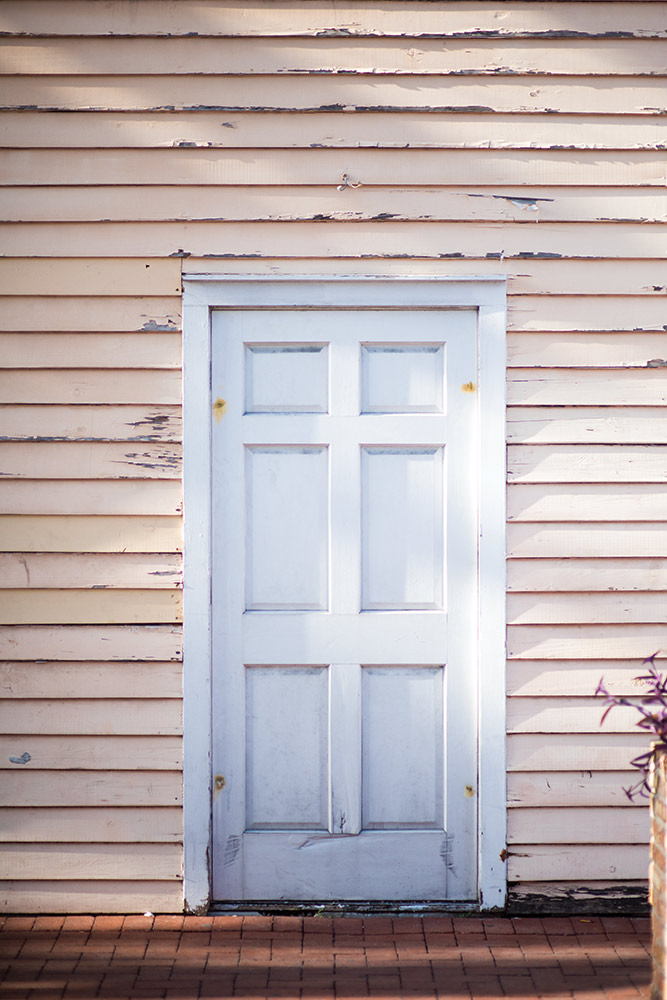 The place opened back in 1890 as a grocery that featured live music and served booze, and aside from a name change or two (and dropping the groceries) it's still going. Capt. Tony's Saloon is on the site of the original Blind Pig, a speakeasy that later became Sloppy Joe's. And of course there's Sloppy Joe's itself, the iconic bar named (and frequented) by Ernest Hemingway after a favorite drinking spot in Havana, Cuba, which he often visited during fishing trips. A rent increase of $1 per week in 1937 prompted Hemingway's friend, bar owner Joe "Josie" Russell, to move Sloppy Joe's down the block—in characteristically Key West fashion. Customers were asked to pick up their drinks, their barstools and anything else they could carry and move it all to the new location at the corner of Greene and Duval Streets, where Sloppy Joe's remains today, as filled with tourists trying to get pictures as it is with folks trying to get drinks.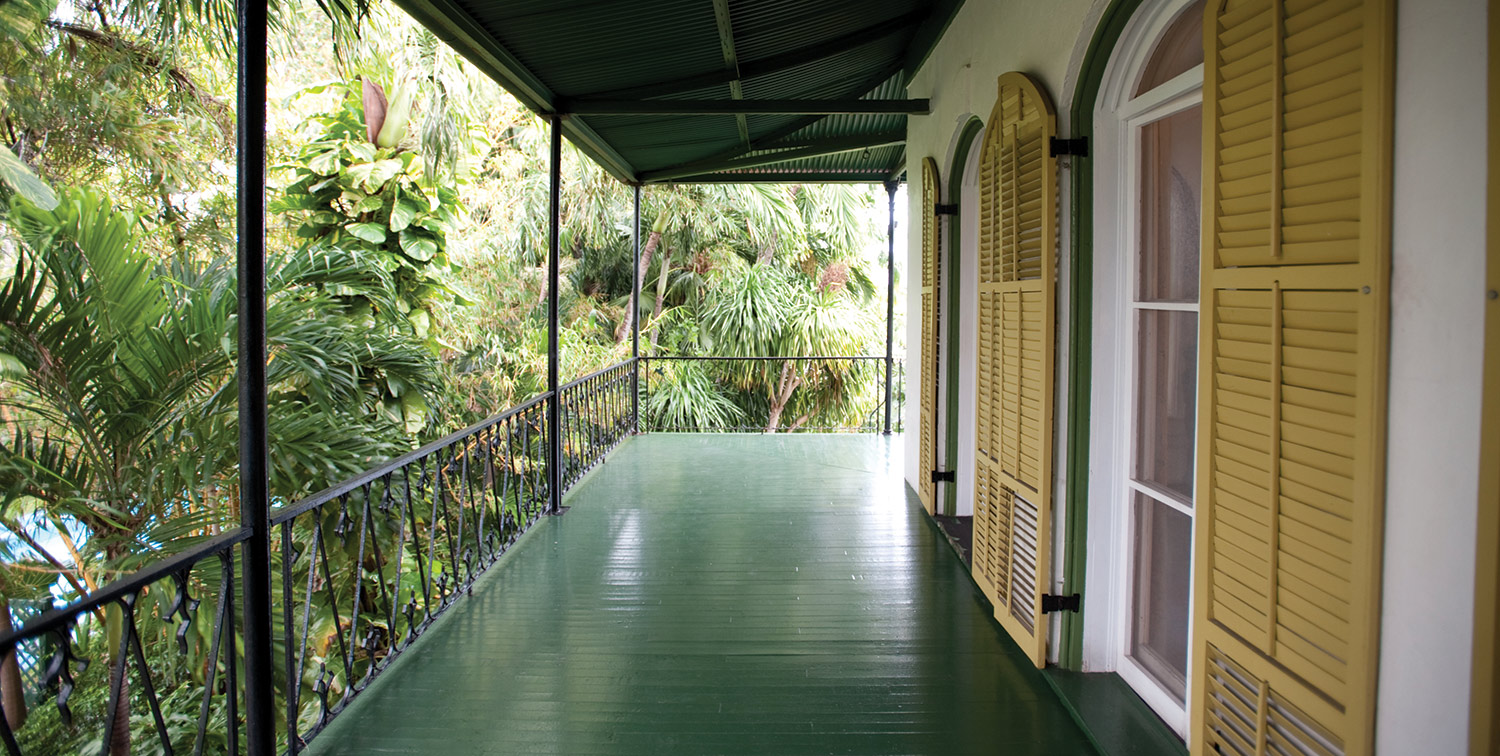 Hemingway
Just three-quarters of a mile from Sloppy Joe's you'll find the great writer's house at 907 Whitehead Street much as he left it. This is especially true of his writing studio, which is complete with his desk, typewriter, hunting trophies and more. There's a urinal in the garden—torn from the bathroom of the original Sloppy Joe's the night the bar relocated (Russell owned the plumbing fixtures) and installed by Hemingway in his backyard as a drinking fountain for his famously six-toed cats, which are also here. There's a penny under glass pressed into the cement by the swimming pool, put there by Hemingway's wife Pauline, at whom he threw the coin after learning how much she'd spent on the pool, which was meant to be a surprise gift for the writer. There's a basement (incredibly rare for Florida homes, much less those in Key West), Hemingway's furnishings and more. He spent just over a decade here, during which time he completed A Farewell To Arms, worked on For Whom the Bell Tolls and wrote Death in the Afternoon, among other works (see sidebar).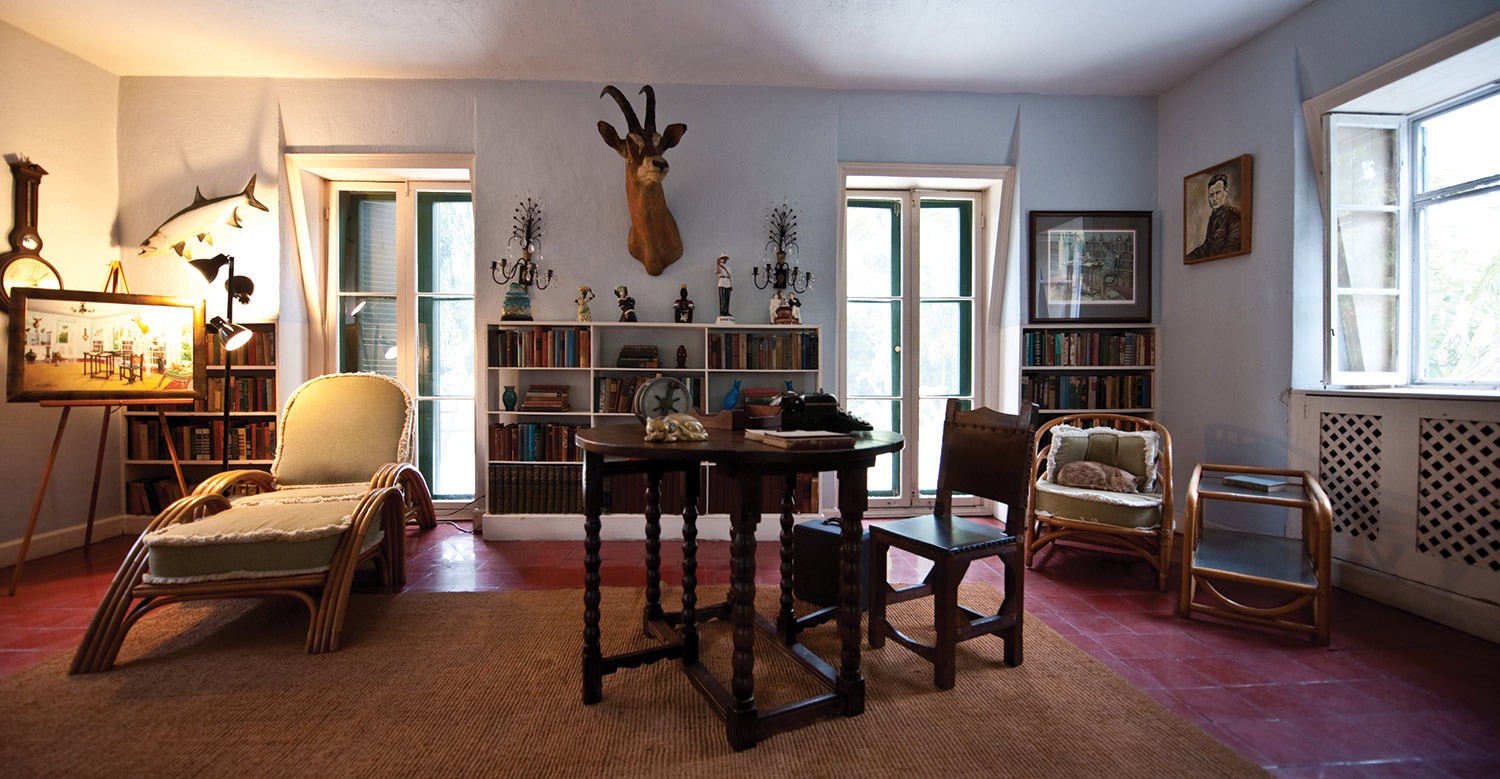 Beyond the house, Hemingway's visage permeates the town, filled with plenty of salty, bearded men who could pass for him—and who often try, at Sloppy Joe's annual Hemingway Look-Alike Contest, held on the writer's birthday in July. The 2016 contest marked the first time someone with the Hemingway name won—Dave Hemingway, on his seventh attempt—but it turned out he was unrelated to the author. There's even a Hemingway Look-Alike Society, which runs a scholarship program for students attending Florida Keys College. And more recently, Hemingway has been celebrated with Papa's Pilar, a top-shelf rum named for his treasured boat and distilled in town (see sidebar: Papa's Pilar). In addition to featuring tastings and a tour, the distillery features fantastic Hemingway displays, perhaps unsurprising as the brand has been closely coordinated with the Hemingway family.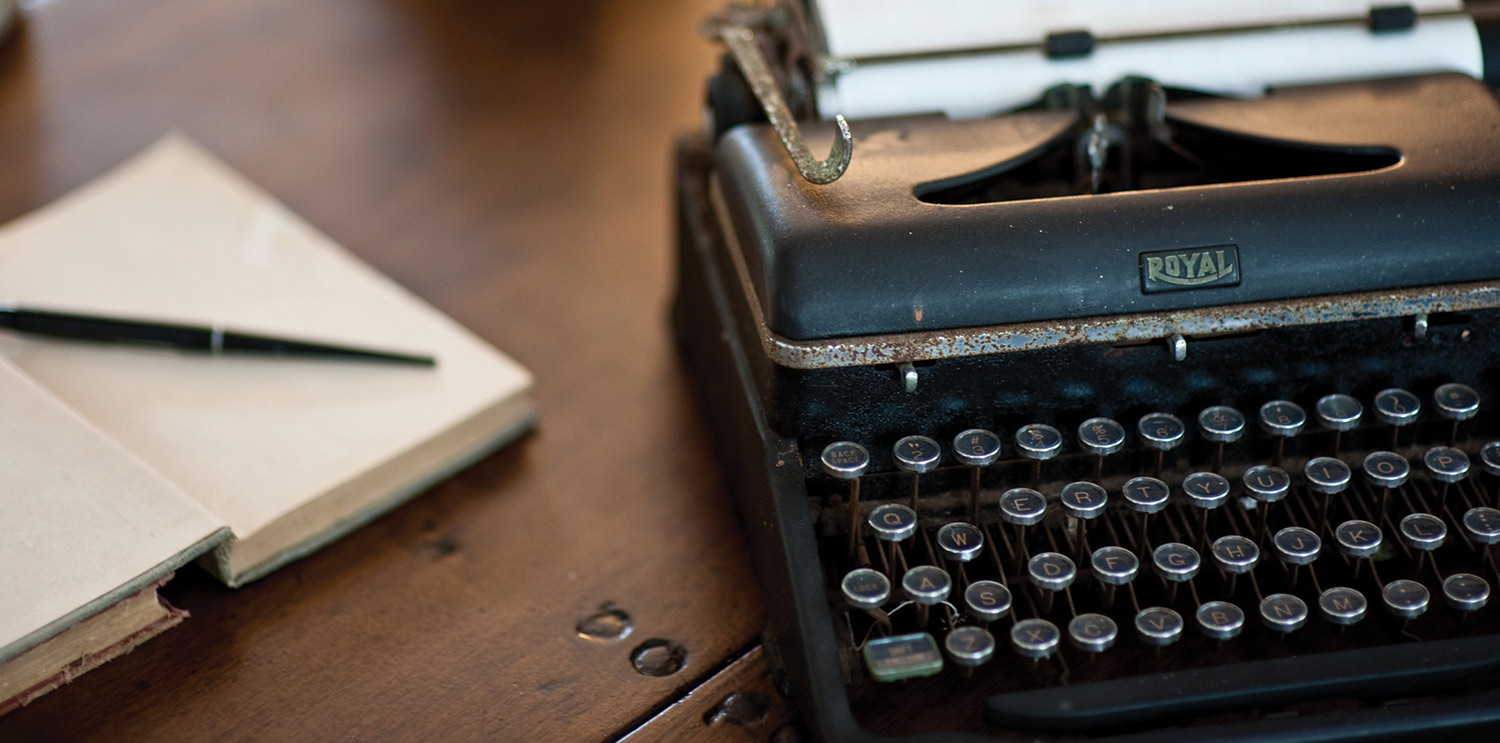 Hemingway's Work in Key West
While living in Key West, Hemingway completed A Farewell To Arms, worked on For Whom the Bell Tolls and wrote Death in the Afternoon, Green Hills of Africa, The Fifth Column, The Spanish Earth and To Have and Have Not. Short stories written here include The Short Happy Life of Francis Macomber, The Snows of Kilimanjaro, Hills Like White Elephants, and God Rest Ye Merry Gentlemen. The Old Man and the Sea, while not written here, was most certainly influenced by the area. The cracked, aged hands of Santiago, the "Old Man" in the novel, are said to have been modelled on the hands of Bra Saunders, a Key West fisherman and close friend of Hemingway's.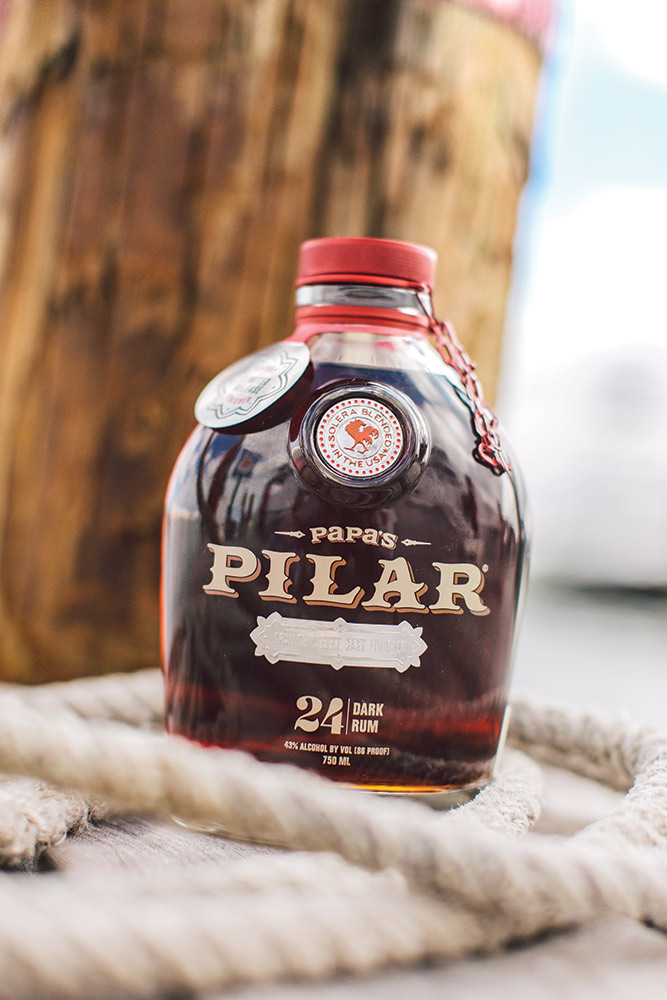 Papa's Pilar
You'd think it would have happened ages ago, but then Ernest Hemingway's name wasn't going to appear on just any product. Papa's Pilar rums, however, are different. Premium spirits, every step of their creation, from source, to blend, to aging and packaging is top-shelf, with proceeds going to charities supported by the Hemingway family. Premium rums are sourced from classic Caribbean and Central American ports of call and solera-aged in Bourbon barrels and in Port wine casks (for the Dark) and in Bourbon barrels (for the Blonde). Both are finished in Spanish Sherry casks, resulting in rich experiences with plenty of character. Named for Hemingway's treasured boat, Pilar, the company encourages the "Never a Spectator" lifestyle championed by Papa himself. For adventurous spirits and armchair travelers alike, these premium rums in the distinctive "canteen" bottle are the perfect partner for a life well enjoyed. Find out more at papaspilar.com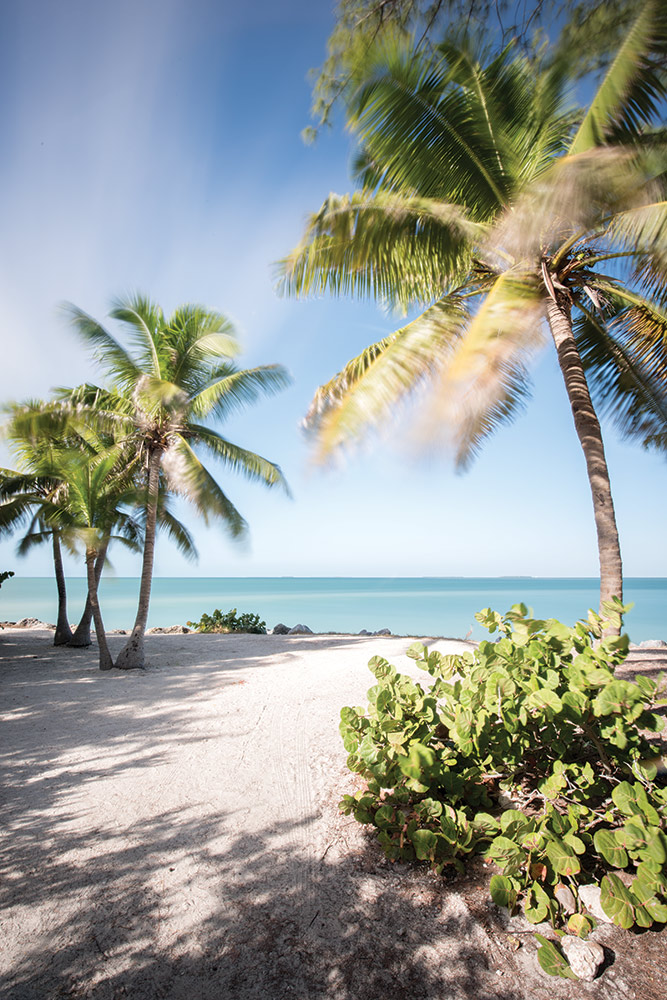 Golf
Not many opportunities for the game down here, but there are a few. Key West Golf Club features a Rees Jones design and 200 acres of tropical landscape. It's worth a stop for the "Mangrove Hole," a 143-yard par-3 that plays over a dense field of the ubiquitous local foliage. Another option is up the road on Marathon Key at Florida Keys Country Club, which also has nice tennis facilities, and there's a fun par-3 course nearby at Key Colony Beach if you feel like a friendly hit-around. Finally, Boondocks Grill, Draft House & Miniature Golf on Ramrod Key offers everything in the name and is a lot of fun—you have to eat, might as well have a beer and putt around while you do.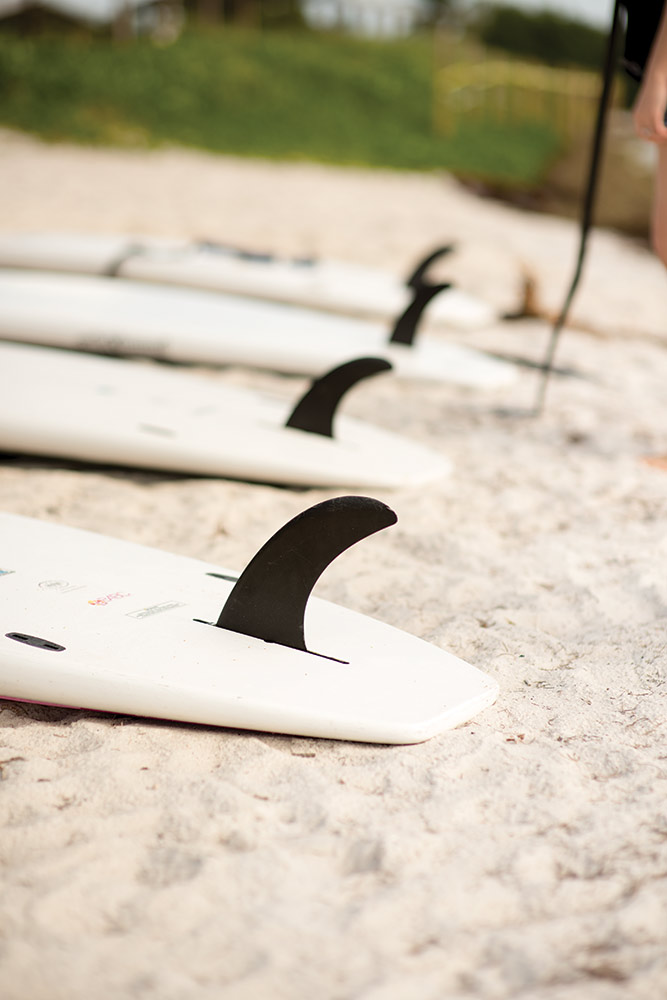 Finally
One can't drink all day (well, one can, but it's ill-advised, even for legendary writers) and so there are ample opportunities for fishing, paddle-boarding, touristing and the like. Key West isn't known for beaches, exactly, but there are a few: Smathers Beach is big and beautiful, but we found little cover on a hot day. Fort Zachary Taylor State Park is also gorgeous and worth an afternoon. Here, palms line the sand so there's plenty of shade, plus there are showers, beach chairs for rent and a little café. There are also BBQs and picnic tables if you want to bring your own food. Walking distance from town, South Beach was our favorite despite being quite small. With its sandy shore and gentle waves, it's a great place to sit and watch the horizon or to wade out into the shallow water. Also, there's a restaurant here that serves a nearby hotel, and if you want to drink a beer with your feet in the sand, this is the place—but then every place is the place in Key West, no matter who you are, when you arrive, or who you are when you leave. Just get here.