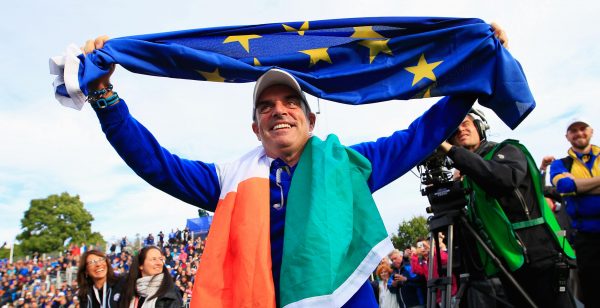 McGinley: Don't use lame excuse to cancel Ryder Cup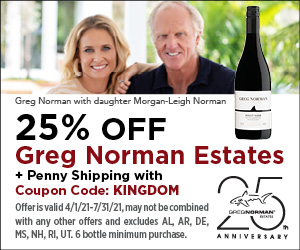 Paul McGinley, the 2014 European Ryder Cup captain, claims it is a lame excuse to postpone the 2020 Ryder Cup because crowds might not be allowed. Robin Barwick reports
Paul McGinley, the European Ryder Cup captain in 2014, has spoken out against recent calls for the 2020 Ryder Cup to be postponed if crowds can't provide the famous Ryder Cup atmosphere.
"I will say this very strongly," says McGinley, "For the players to say that without a crowd, without the atmosphere, that we can't have a Ryder Cup, that's a lame excuse in the current climate. I don't want to hear it."
The top three players in the world respectively—Rory McIlroy, Jon Rahm and Brooks Koepka—would all be key Ryder Cup players this year yet all three have stated that the event should be postponed if the coronavirus pandemic means crowds cannot join them. The Ryder Cup is scheduled for September 25-27 at Whistling Straits, Wisconsin.
Steve Stricker, captain of the 2020 US team, has joined the chorus, saying: "To cheat out the Wisconsin fans would be a crime". Stricker, a Wisconsin native, is understandably reluctant to prepare for a Ryder Cup without his home crowd—a significant factor in home-field advantage—and with the enormous boost a well attended Ryder Cup would bring to the local economy.
Counters McGinley, who sits on the European Ryder Cup Committee: "If we are going to cancel the Ryder Cup I want to see it cancelled for the right reasons and not because the players won't be able to play in front of a crowd. Every other sport is going to be played without crowds: the NBA is making plans to play behind closed doors, the [English] Premier League is going to continue behind closed doors and so are other sports.
"The right reasons to cancel could be health and safety concerns, financial issues or government regulations, but cancelling because of a lack of crowds and atmosphere in these times—when every other sport is playing their biggest events behind closed doors—would reflect badly on the sport of golf.
"We need to move away from the narrative about atmosphere."
Padraig Harrington, captain of the 2020 European team, has stated the players might need to play without the crowds, but the suggestion has receive little public support until fellow Dubliner McGinley spoke to Kingdom magazine yesterday.
Keith Pelley, chief executive of the European Tour, which operates the Ryder Cup in collaboration with the PGA of America, would not comment on the issue when interviewed on the McKellar Golf podcast this week, other than to promise a decision by the end of June.
Ireland's McGinley, 53, played on three winning European Ryder Cup teams, in 2002, 2004 and 2006, and holed the clinching putt for Europe at The Belfry in 2002. He served as European captain in 2014 at Gleneagles, when his team trounced Tom Watson's US team by a score of 16 ½ – 11 ½ and McGinley's meticulous preparation and man-management was widely praised.