Tee off with Golf Channel & PGA Tour hosts at World Invitational Father & Daughter Tournament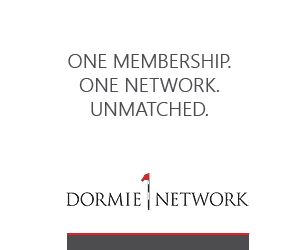 PGA Tour presenter Teryn Schaefer and Golf Channel's Matt Ginella will tee it up at the 11th World Invitational Father & Daughter Golf Tournament at Waterville Golf Links in County Kerry, Ireland from July 23–26, 2018.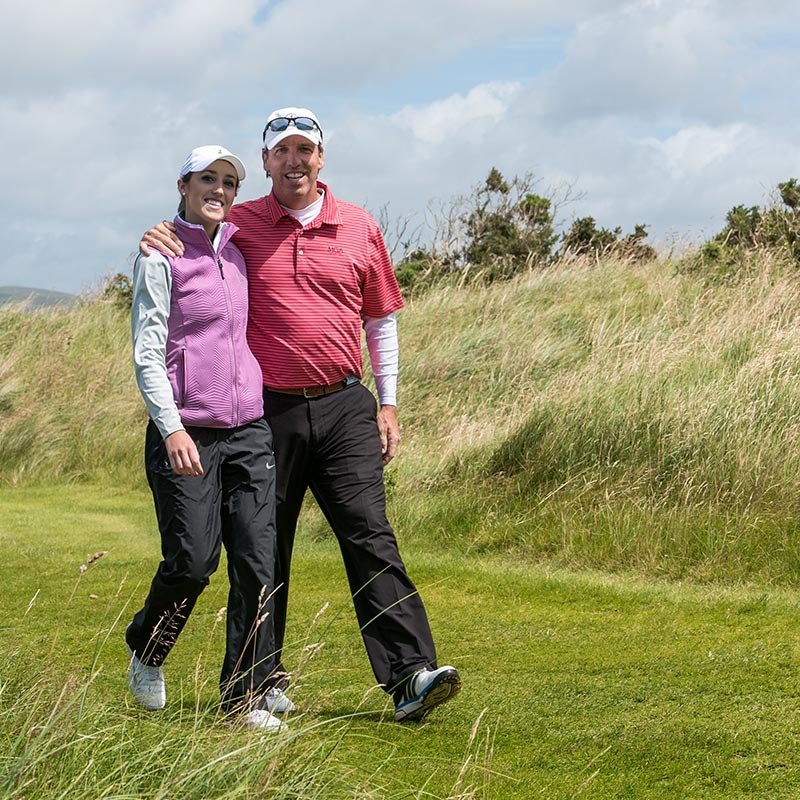 Schaefer presents The Takeaway and Trending on Tour on PGATour.com, and has entered the Father & Daughter with her father, while Ginella, Travel Insider for Morning Drive on the Golf Channel, will play with his 14-year-old step-daughter.
"My dad and I are thrilled to be playing in this year's tournament," says Schaefer, who also presents tournament preview shows on PGATour.com. "The travel demands of my job don't allow me to spend as much time with my dad as I'd like, so making our first trip to Ireland together and playing together as a team will be a truly special experience for us."
Ginella adds: "I've had the privilege to be part of Carr Golf's annual Father & Son tournament five times so I know what to expect in terms of service and camaraderie at Waterville, one of Ireland's most soulful courses and towns. And having heard so much about the momentum of the Father & Daughter, I'm super excited to be bringing Kaili, my stepdaughter, who has recently discovered a love of golf, and who asked for a trip to Ireland for her 14th birthday."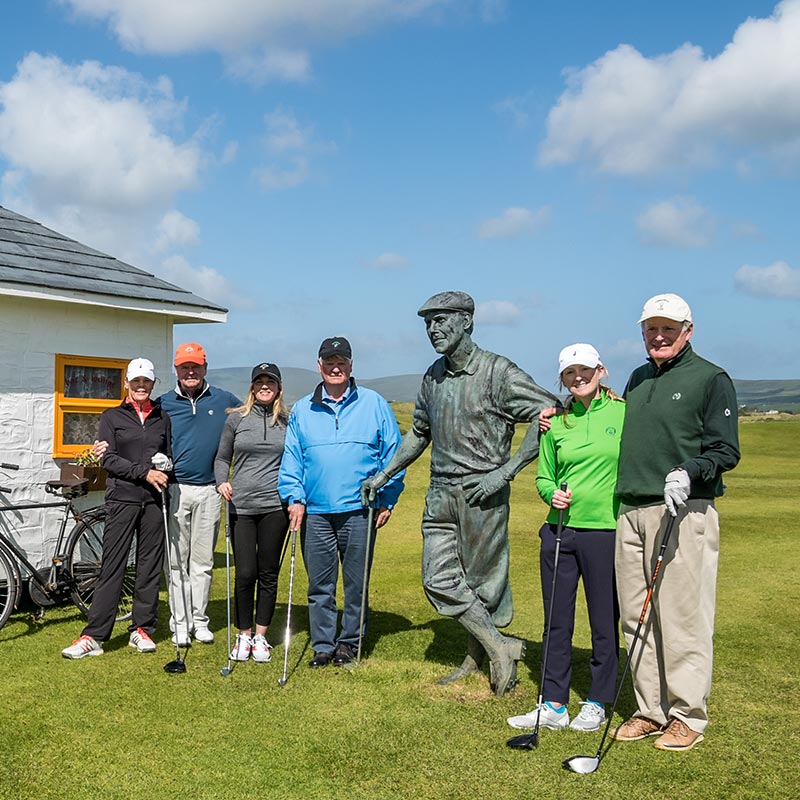 This unique golfing experience offers fathers and daughters from across the world the chance to escape to one of Ireland's most stunning, untouched and remote villages to enjoy time on one of the world's most beautiful and highly rated links courses.
Participants will play the famed course over three rounds (one practice and two competition rounds), enjoy luxury accommodation within Waterville village, breakfast lunch and dinner included every day and even special tournament gifts on arrival.
The three-day event will open with a welcome drinks reception at which guests can meet and get the measure of their friendly golfing competition, while further off-course events will include a fantastic evening of authentic, vibrant Irish folk music, when guests can dance the night away with participants, who by now will be friends for life.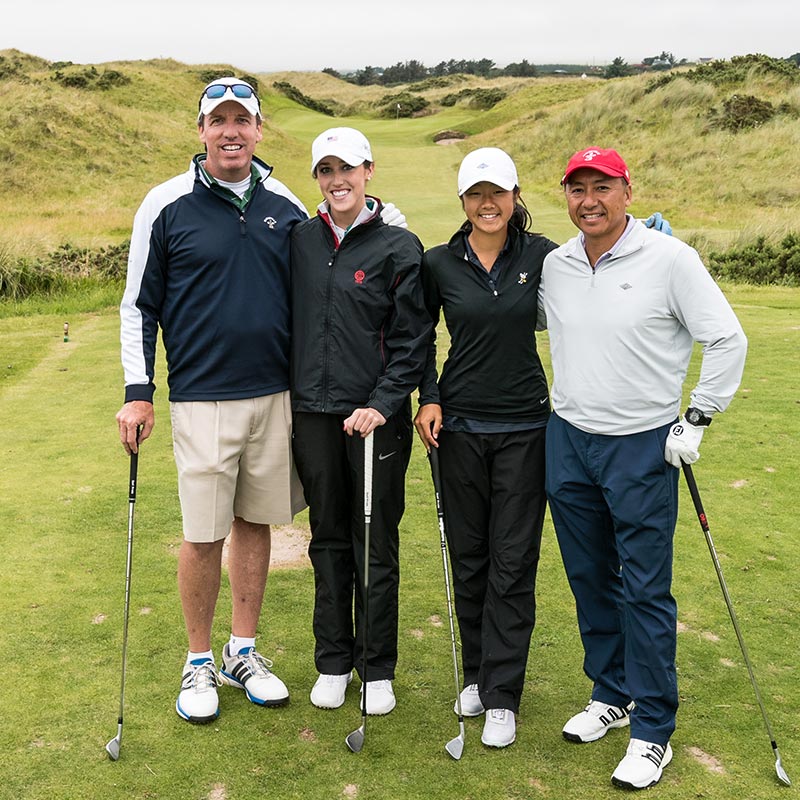 Like all great tournaments, the World Invitational Father & Daughter Tournament will conclude with a prize giving ceremony at which gross and net tournament winners will be announced, as well as exciting prizes for the best dressed team and a social media competition.
For further insight into the 11th World Invitational Father & Daughter Golf Tournament, view last year's tournament gallery here.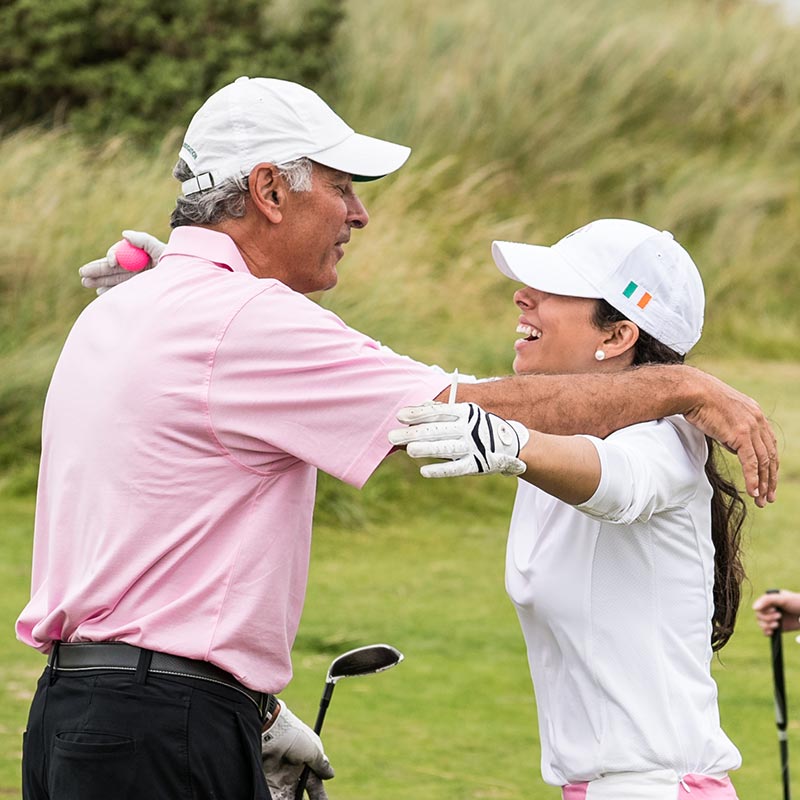 Event hosts, Carr Golf, also invites participants to bring the family and make the experience a family summer vacation. A spectacular non-golfer itinerary features explorations of South West Ireland's unforgettable scenery or family members can follow all the on-course action if they prefer.
Sign up your father and daughter team today for one of golf's most enjoyable and unique experiences: http://www.carrgolf.com/travel/tournament/world-invitational-father-daughter-golf-tournament/