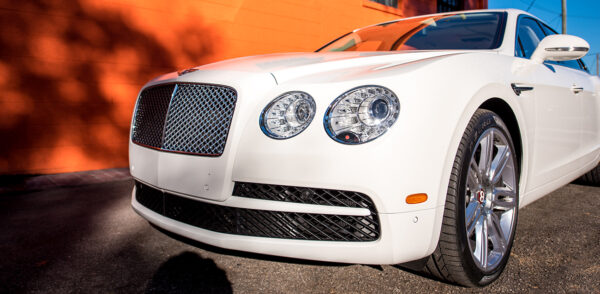 The Bentley Flying Spur: Bold & Beautiful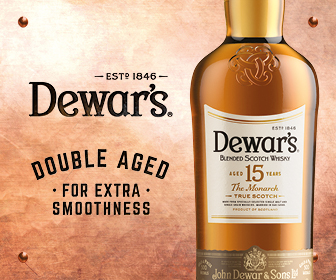 A statement on four wheels, the Bentley Flying Spur makes a grand entrance—and when you're ready, a determined and breathtaking exit
Bentley automobiles have never been understated affairs, even if they are refined. Their sheer size alone means that they command the immediate attention of anyone caught in the light coming off their formidable grilles. This is a good thing, befitting the car's stature (and usually that of the person or people within). As one moves through the range of Bentleys from the roaring thrills of the Continental to the regal procession that is the flagship Mulsanne, that attention remains consistent, even if it shifts in tone from gasps and wide-eyed stares to raised eyebrows and quiet murmers. And so it was that our reaction to the new Bentley Flying Spur was a perfect blend of excitement and stately admiration, for indeed the car is a beautifully balanced member of the Bentley family: less obviously aggressive than its sporty two-door sibling, more obviously racing-inspired and perhaps more accessible as a daily driver than Bentley's top-of-range statesman.


Balance is key to all Bentleys, most of which have a near 50/50 weight distribution and all of which manage to offer performance and luxury in equal (and in tastefully delivered) amounts. But perhaps no single Bentley is as indicative of this balance as the Flying Spur, which marries thrilling sports performance to sublime appointments, resulting in what might well be argued to be the one of the only true luxury sedans on the road today. In each of its three available trims, the Flying Spur looks the part and acts the part of a purely refined motoring experience. But of course, across those three trims it also delivers performance-wise, leaving no doubt in one's mind as to its marque's racing heritage. A complete car, then, which we were only too happy to drive for a few days around the open roads of Central Florida.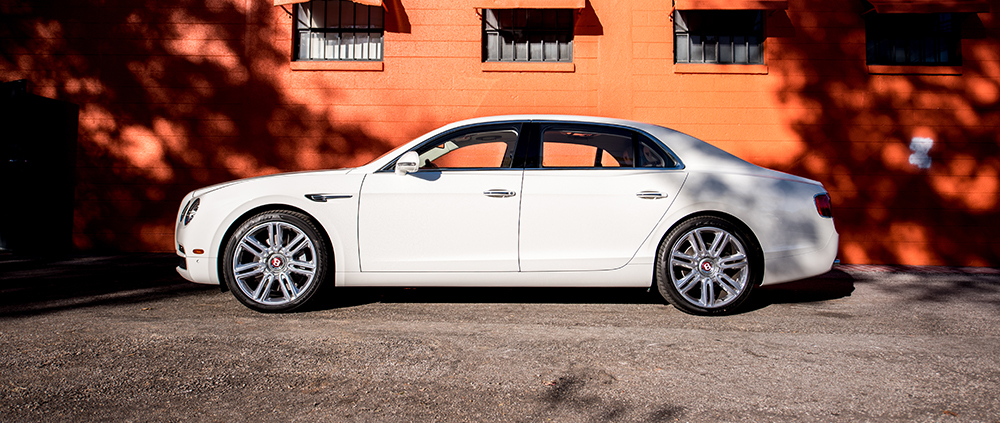 Power and More Power
The base level "Flying Spur V8" uses Bentley's solid 4.0 litre twin-turbocharged V8 engine, and sees its 500hp delivered to the all-wheel-drive system via an 8-speed transmission that can handle things for you or be manually controlled via steering-wheel-mounted paddle shifters. The "Flying Spur V8 S" adds 21hp and increases torque to 502lb-ft from 487lb-ft, helping to shave three-tenths of a second off the 0-60 time (4.6 seconds in the V8 S) and increasing overall top speed to 190mph from the base model's 183mph. If that's not fast enough for you, the top-of-range "Flying Spur" lacks a suffix but adds four more cylinders, employing Bentley's superlative W12 engine, a 6.0 litre powerhouse that delivers 616hp and 590lb-ft of torque to deliver 0-60 in 4.3 seconds and a top speed of 199mph.
Each trim upgrade also adds suspension tweaks and styling refinements appropriate to the performance enhancements, though truly you'd be hard pressed to find anything "base" about the base model, which is more than powerful enough, and certainly refined enough, to suit most tastes.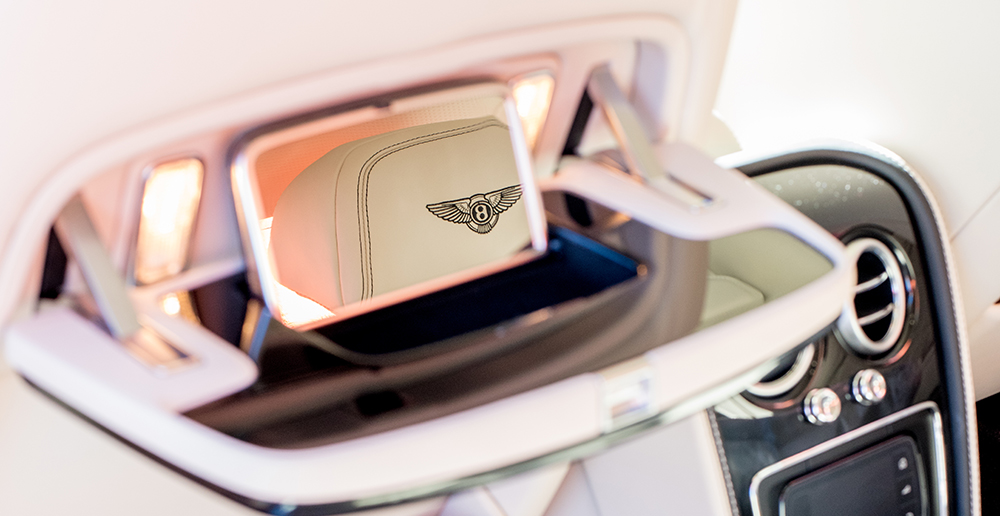 Inside things are top drawer, of course: nearly everything hand-fit and tailored, beautiful lacquer, wood and leather, plenty of useful electronics and top audio components as well as a few niceties. For example, rear-seat passengers will be seriously comfortable, with adjustable seats and fold-down tray tables complete with lighted vanity mirrors, and the removable Touch Screen Remote (docked in the rear console) can allow passengers to control numerous in-car functions such as window blinds, climate and media content, and additional digital content, should the optional in-car 4G LTE WiFi hub be installed.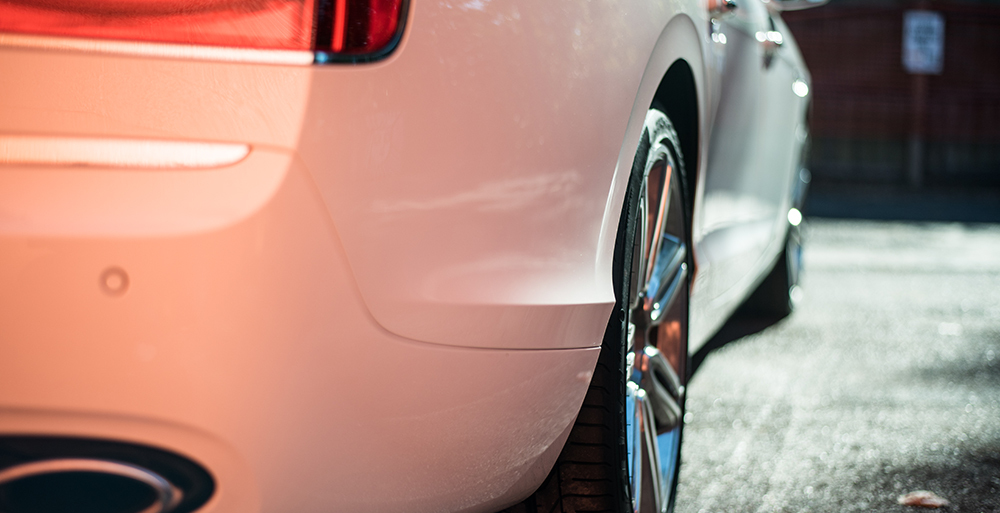 It takes 130 hours to build a Flying Spur, and it's no wonder. The amount of handwork, care and precision that goes into any Bentley, from the first stroke of the engineer's pen to the last bit of polish on the bodywork from the finishing team, is extraordinary in scope and in delivery. The quality and capabilities of the brand are evident in the growl of the Continental range and in the perfectly-adjusted fit of the Mulsanne. But here, with the Flying Spur, Bentley also displays—perhaps better than ever—its incredible sense of taste in its discerning allocation of power and luxury both mechanically and aesthetically. From sporting cues in the lines of the body to the machined pedals and formidable power plants to the supple interior with its elegant and cutting-edge appointments, we found that the Flying Spur added exactly the kind of balance to our lives that we appreciate. Wear a tailored suit while winning the race? Why not.