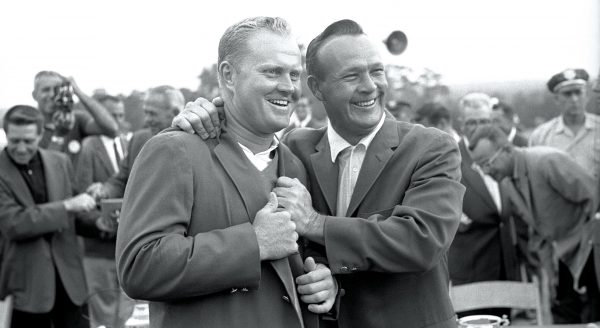 Arnie & Jack: Friends & Rivals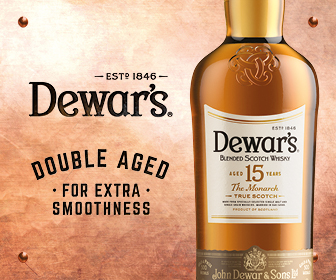 Having turned 80 in January, the great Jack Nicklaus spoke to Kingdom about his friendship and rivalry with Arnold Palmer, which ham and egged for more than six decades
Jack Nicklaus was a 14-year-old prodigy when he qualified to play in the 1954 Ohio State Amateur Championship at Sylvania Country Club in Toledo. Coming off the golf course in heavy rain on one of the practice days, something caught his eye.
"I noticed a golfer out on the range all by himself beating balls with a short iron," wrote Nicklaus in his book My Story. "I went and stood under a tree and watched him for probably an hour. I could hear the balls crack off the clubface, as Gary Player always described it, like thunderclaps. Every swing was flat out. None of the shots flew very high, but they all seemed to go tremendous distances. I could see that the golfer had big hands and wide shoulders and muscular forearms. He didn't notice me, but I was fascinated by him."
Nicklaus found out the guy's name was Arnold Palmer, a name he knew. Palmer was from western Pennsylvania so not that far away, and he was the defending champ. Nicklaus and Palmer would briefly meet for the first time that week, and despite a 10-year age gap, Nicklaus wrote he was "impressed with how friendly and natural he was to me, still a kid in short pants". Palmer won that week and progressed to take the U.S. Amateur title that summer as well, before turning professional.
Both golfers remembered the next time they met, although with a slightly different take on events from each other. It was at an exhibition match in 1958 at Athens CC, also in Ohio, in honor of Palmer's close friend Dow Finsterwald, who had recently won the PGA Championship.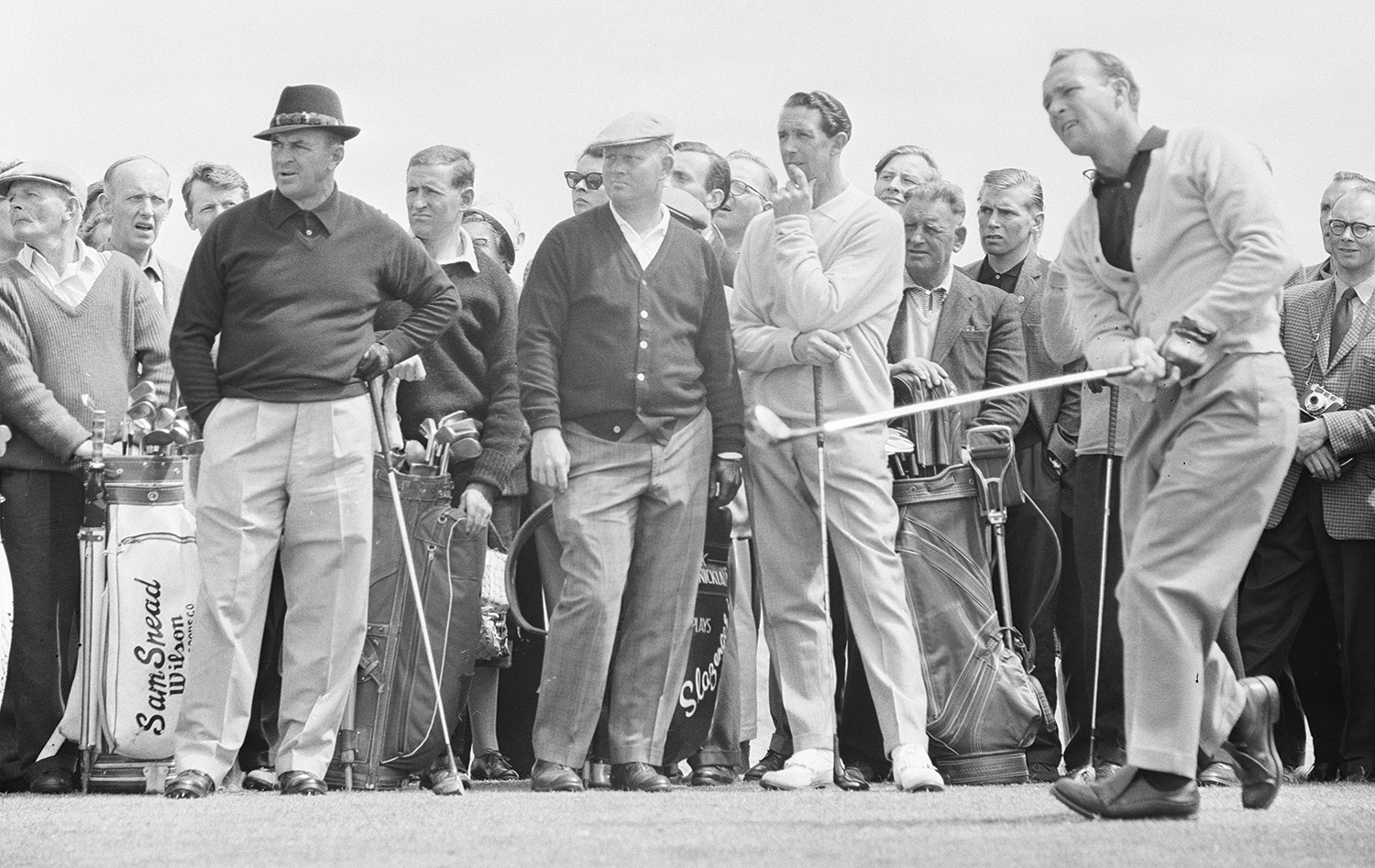 Recalled Palmer in his book, A Golfer's Life:
"I remember that just for fun we had a driving contest and I beat [Nicklaus] by a hair; I made a mental note on the spot to always keep an eye on this upstart kid…"
As Nicklaus tells it: "The match was preceded by a long-driving contest at the first hole, a 320-yard par four. I was the only one to reach the green…"
Good to know both golfers hit the longest drive that day… and the friendship and rivalry grew from there.
Two years later, Nicklaus almost became the last amateur to win the U.S. Open (that record still belongs to Johnny Goodman, in 1933), at Cherry Hills CC in Denver, and he could have done were it not for what might be the most famous 18 holes of Palmer's entire career, when he shot 65, six under par, in the final round to win, having been eight shots back with 18 holes to go. Nicklaus shot 71 to finish runner-up, two shots back.
Nicklaus, who turned 80 on January 21, reflects on that day in an exclusive interview with Kingdom: "I have looked back on that U.S. Open many times, and yes, I probably should have or could have won the tournament. I think Ben Hogan phrased it correctly when he said: 'I played with a young man today, if he had known how to win, he would have won by several strokes'. That's basically what Hogan's quote was. Obviously at that age, 20, I really didn't know how to win."
[You can bet a silver dollar that Palmer would have reflected differently. It goes to show that in a way the rivalry remains timeless. Ed.]
"In hindsight," continues Nicklaus, "it was probably the best thing that could have happened to me—to not have won—because my head would have gotten so big I would not be able to reach my ears to scratch them! So it was unfortunate in one way, because an amateur had not won the U.S. Open in years and it would have been something unbelievably special for me. But in the end, for my career, it was probably the best thing that ever happened to me. I learned a lot from it."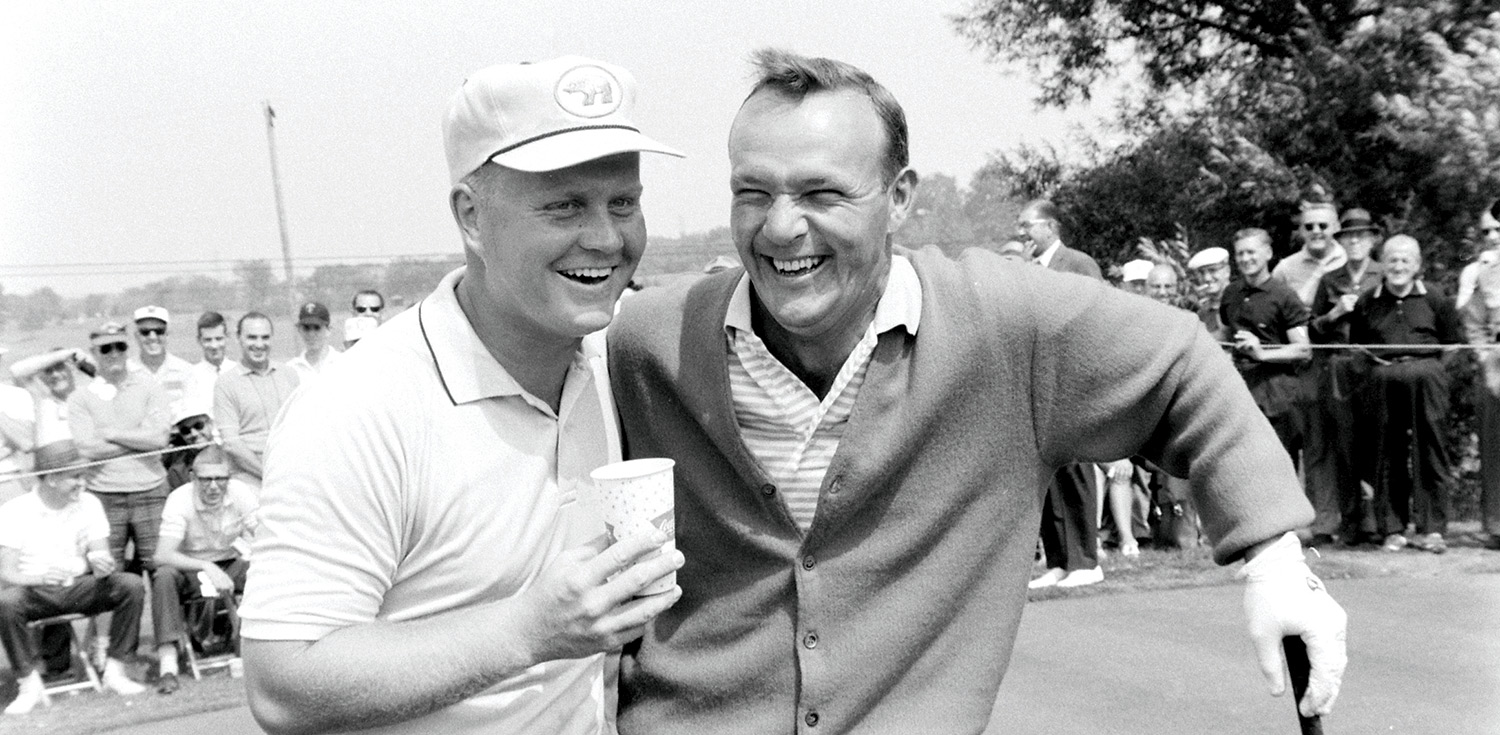 Nicklaus would take his turn emphatically two years later, claiming his first professional win at the 1962 U.S. Open at Oakmont CC, Pittsburgh, defeating Palmer in an 18-hole playoff when local hero Palmer was supposed to win and where the partisan support was vociferous. "I'll tell you something," came Palmer's portentous and oft-repeated words after Nicklaus had won, "now that the big guy is out of the cage everybody better run for cover".
On the emergence of Nicklaus, Palmer would later write: "I needed Jack to remind me what my Pap had warned me from the beginning—there was always going to be some talented young guy out there who could beat you 10 ways to Sunday, so you'd better never let your guard down. I think Jack needed me to serve as the high standard he was aiming for. If he could beat me, which he ultimately did, he could beat anybody and become the greatest player in the game."
Then they kept exchanging Green Jackets at Augusta National. Palmer won in '62 and so helped Nicklaus into his first Green Jacket when Nicklaus won in '63. Nicklaus returned the favor when Palmer won it back in '64. In '65 the favor was returned for the last time.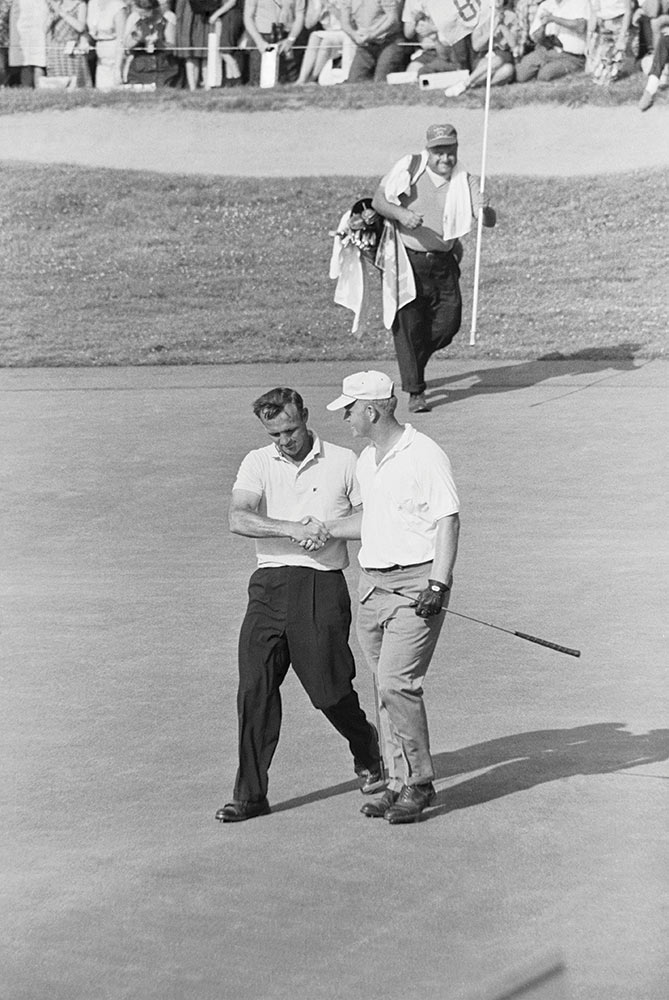 And on top of the rivalry came the partnerships, leading to four World Cup victories as a pair and two Ryder Cup points from three matches.
"Arnold was always incredibly kind to me," adds Nicklaus, "and he sort of took me under his wing early on and gave me a lot of great advice. One bit of advice, which I still use today, is every time I play a golf tournament, I drop the sponsors and the organizers a simple thank you note. Years later, I see these people and they say, 'Jack, you were the only player who wrote me a note!' That is sad to me. So many people do a lot of work to put tournaments on and to have a player be appreciative of that is very important. To me, that was a good lesson from Arnie.
"Most important, I just saw how Arnold handled himself and how he handled people. I learned a lot from being around him."
And the final words from Palmer, from 1999: "We're closer now, in some respects, than we have ever been. We share a golden history and a thousand memories of laughter and tears…. The simple truth is, I like Jack and I admire him in more ways than I can probably express."