Double Dose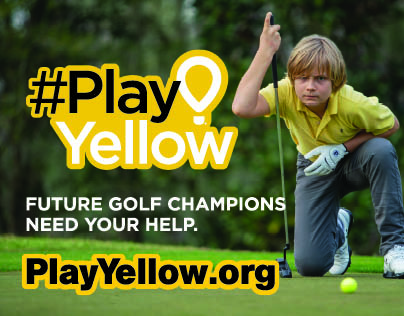 Sometimes in golf the best things come in pairs. That is certainly the case at TPC Kuala Lumpur in Malaysia
Shanshan Feng, the shooting star of Chinese golf, has also won twice at TPC Kuala Lumpur but not consecutively (that would be too much), taking the honors in the Sime Darby LPGA Malaysia in 2014 and 2016.
Great things do come in pairs at TPC Kuala Lumpur. Located just 8 kilometers outside the Malaysian capital city, TPC Kuala Lumpur served as the host site of the CIMB Classic and Sime Darby LPGA Malaysia in consecutive weeks in October, with the men playing on the West Course and the world's finest women competing on the equally-impressive East Course.
And as if that was not enough pairing up at TPC Kuala Lumpur, American Ryan Moore in fact set the trend as he was the first to win back-to-back PGA TOUR titles here, in the CIMB Classic of the 2013-2014 and 2014-2015 seasons. And adding to this strange coincidence, Moore twice left compatriot Gary Woodland close but with no cigar, finishing runner-up to Moore in those events.
Enough of the twos. You will be relieved to learn that TPC Kuala Lumpur—which joined the select TPC Network in August this year—does not boast a two-tier driving range among its extensive sports and leisure facilities; no, no, this range has three tiers. No voodoo "twodoo" after all.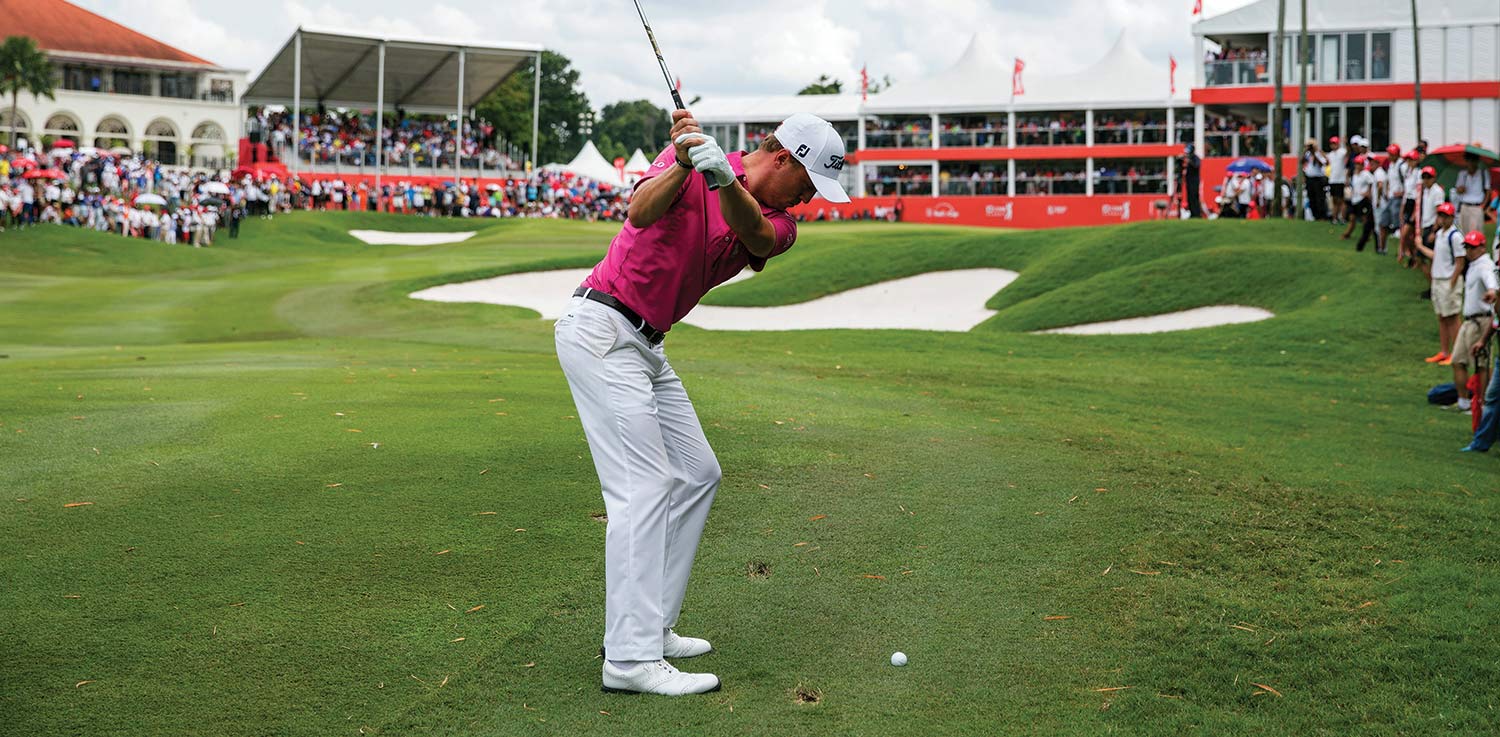 "I think any time you can add TPC to something, it has a different meaning to us," Thomas, 23, told us at the 2016 CIMB Classic. "On the PGA TOUR we associate ourselves with TPC golf courses.
It's a cool deal to come back and know this is a TPC now."
"We are delighted to have our newest licensed TPC located at the heart of Kuala Lumpur in Malaysia," said Jay Monahan, Deputy Commissioner of the PGA TOUR. "TPC Kuala Lumpur is an excellent facility with world-class amenities and has distinguished itself as an outstanding host site for the CIMB Classic. We are also excited that TPC Kuala Lumpur potentially can serve as a catalyst for more TPCs to emerge in Asia with the rapidly growing number of Asian golfers."
Sometimes in golf the best things come in pairs.
Being a part of the prestigious TPC Network serves as an indication of quality. All TPC properties collaborate closely with the PGA TOUR's agronomists to ensure that the condition of the golf courses are at a world-class level not just when the tour bus rolls in, but all year around. That is a critical factor in Kuala Lumpur, where the tropical climate offers warm sunshine and ideal summer weather 12 months of the year. The rains typically arrive in the evening, but nothing a comprehensive 150-kilometer system of underground drainage can't handle.
"We enjoy rain and shine all year around," confirms TPC Kuala Lumpur spokesperson Loh Chyi Jen.
"It is usually hot and sunny. We have a lovely tropical climate and temperatures typically reach 32-34 degrees Celsius (89-92 degrees Fahrenheit) in the middle of the day."
"It's very similar to Florida heat," agreed Thomas. "It gets really hot in Louisville where I'm from, too, in the summers. Out on the course it's really just a case of taking on liquids and trying to maintain energy."
So there is no off-season for TPC Kuala Lumpur's extensive and dedicated golf course maintenance crew.
"The greens have a good firmness to them and overall the course is in great shape," said Thomas of the West Course. "This is not a course you have to overthink. It's all in front of you. Just hit here, hit there, make the putt and try to beat everybody else! It's a great golf course."
Thomas entered the final round of October's CIMB Classic trailing India's Anirban Lahiri by four strokes. Lahiri has pedigree here—he won the European Tour's Malaysian Open on the West Course in 2015; but Thomas accelerated to a stunning finish, shooting 64, 8-under par, with eight birdies and without a single dropped shot, to ultimately win by three from Japan's Hideki Matsuyama. We can expect to see the names Justin Thomas, Anirban Lahiri and Hideki Matsuyama at the top of PGA TOUR leaderboards frequently in the future.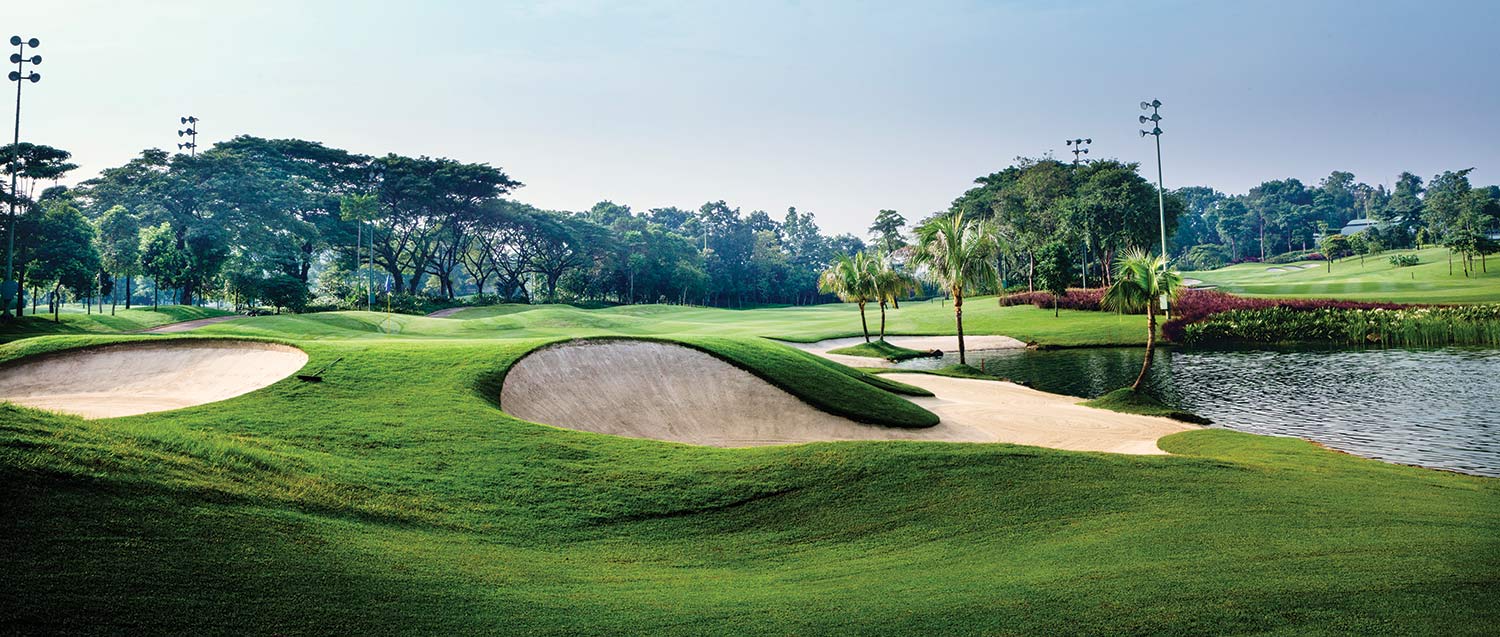 "It's great to win again here," added Thomas, who finished 12th in the PGA TOUR's FedExCup ranking in 2016, at the close of just his second full season on the PGA TOUR. "This is a place where I am very comfortable and that is because of just everything that goes on here. The fans are great, the golf course suits my eye and everything about the tournament is done very well. It's very exciting to come back, and Malaysia is by far my favorite place outside of the US. It's definitely worth the travel. Kuala Lumpur is great with all the things that we can do and all of us can really enjoy it."
Patrick Reed, who starred for the American Ryder Cup team this year, was among the extensive American contingent to make the trip to Kuala Lumpur this year, describing the West Course as "awesome."
"Our golf courses meet the very high tournament standards of the PGA TOUR," says Jen. "A lot of people ask us how we keep the golf courses so immaculate, and the answer is that we have a big maintenance team and they are highly motivated. We have world-class people here who work extremely hard to prepare for world-class tournaments.
"The CIMB Classic is the largest golf tournament in Malaysia. We have grown our tournaments so they are like festivals, with a lot of great, international foods on offer and other entertainment, so a lot of people like to come to watch the golf but also a lot more."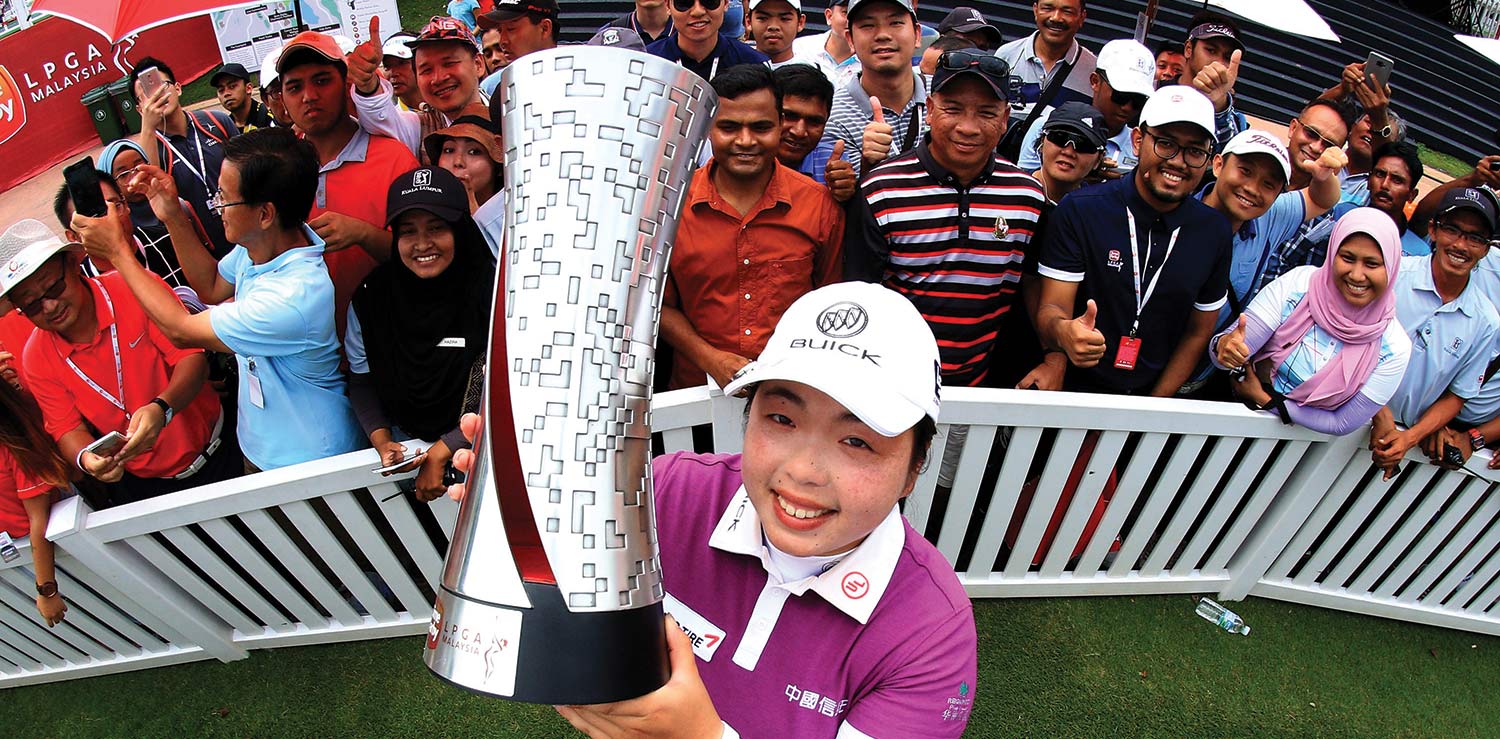 The golf courses originally opened in 1991, before being redesigned. The West Course, as we know it today, re-opened in October 2008 and the East Course re-opened two years later. Both courses have enjoyed widespread acclaim since, resulting in the unique situation in October when the West Course hosted the CIMB Classic one week, with the slightly shorter, par-71 East Course staging the Sime Darby LPGA Malaysia the very next week.
"It was a fantastic two weeks with the two tournaments," adds Jen. "It was very, very busy and this was the first time TPC Kuala Lumpur has hosted tournaments in back-to-back weeks, but we have hosted many tournaments on the European Tour, PGA TOUR and LPGA since 2013 so we knew what to expect. It worked out really well and more people came for the tournaments this year than ever before."
Like Thomas, China's Feng enjoys a genuine sense of comfort at TPC Kuala Lumpur, as her record over the past four seasons illustrates emphatically.
"My record here is really good, especially over the past four years," said Feng, who beat Norway's Suzann Pettersen by three at the end of October. "I have come second, first, second, first. The East Course has some very tough greens so approach shots have to be very accurate, and I think that's good for my game. And somehow I always read the greens here very well. They are fast but also very true and I seem to make a lot of putts here—more than normal."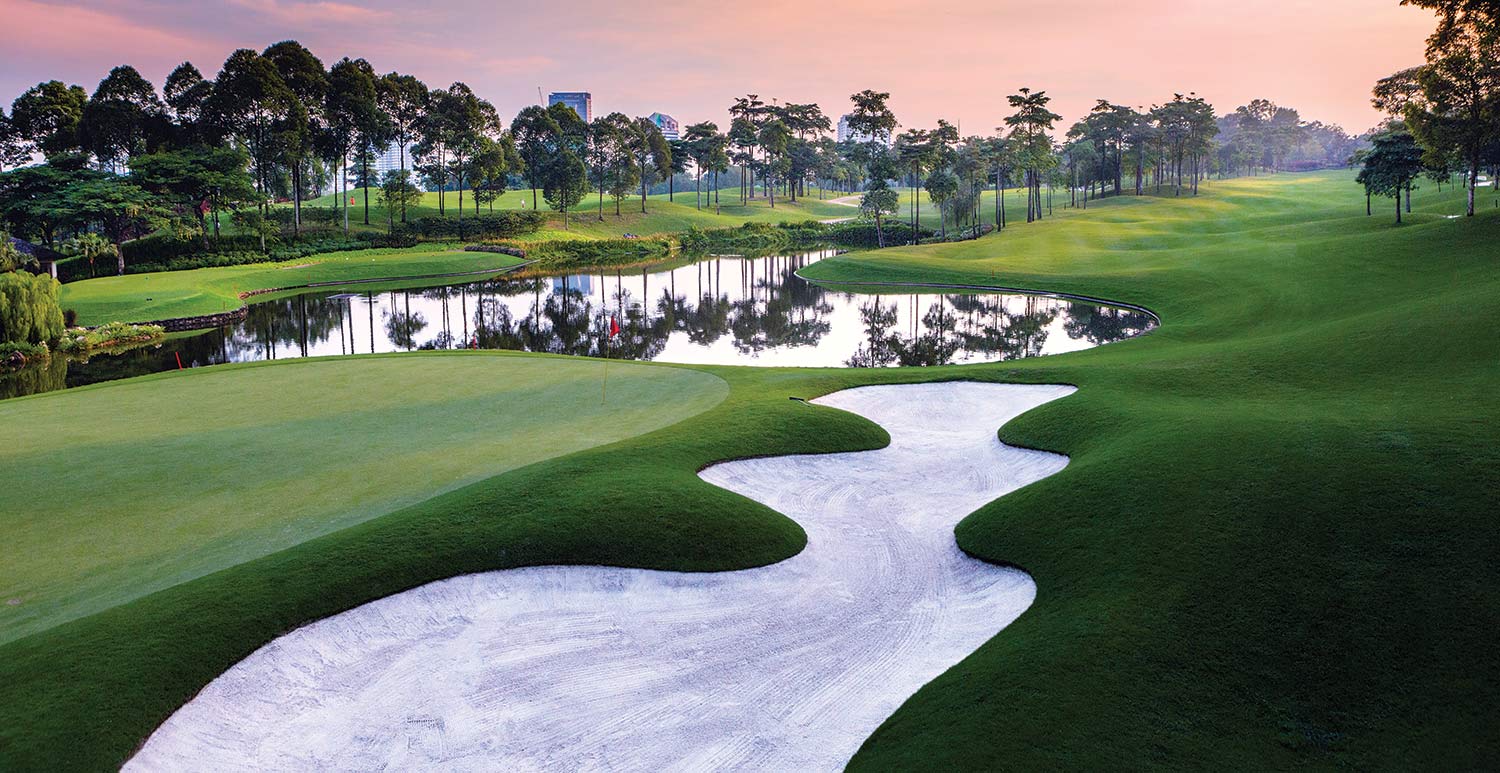 And who doesn't enjoy holing more putts than usual?
"Every time I come back here it makes me feel like I'm at home," adds Feng, whose form this year hit an upward curve since claiming a bronze medal at the Rio Olympics. "I'm really relaxed and I love everything at TPC Kuala Lumpur; the food, the people. So I'm really looking forward to coming back."