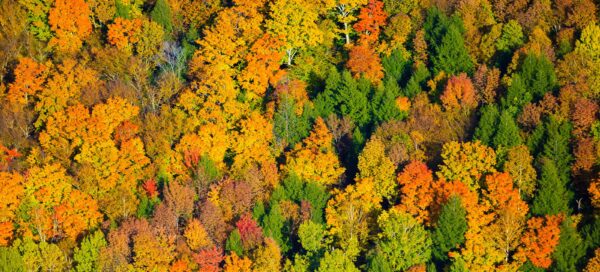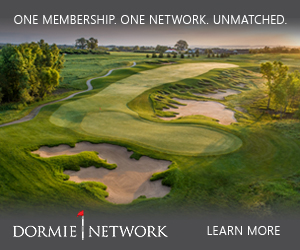 Colorful history
A New England road trip reveals the brilliance of autumn
They were German, mostly, and in the August of 1777 they were spread throughout the forested hills west of Bennington, Vermont, fighting for the British. Few of the Hessians spoke English and fewer still knew the strategy for taking the town. They'd been told to stay put, await orders and not to shoot any man coming through the woods who had a bit of white paper tucked into his hat. Such men, they were told, would be Loyalists, using the paper to distinguish themselves from the enemy. But the enemy—Gen. John Stark and his men—knew about the "white paper" code, and so they adorned their headwear accordingly and walked into the German camps largely unchallenged, subsequently taking the mercenaries hostage, going on to kill hundreds of British troops and later compelling the surrender of the Red Coats' commander, Gen. John Burgoyne.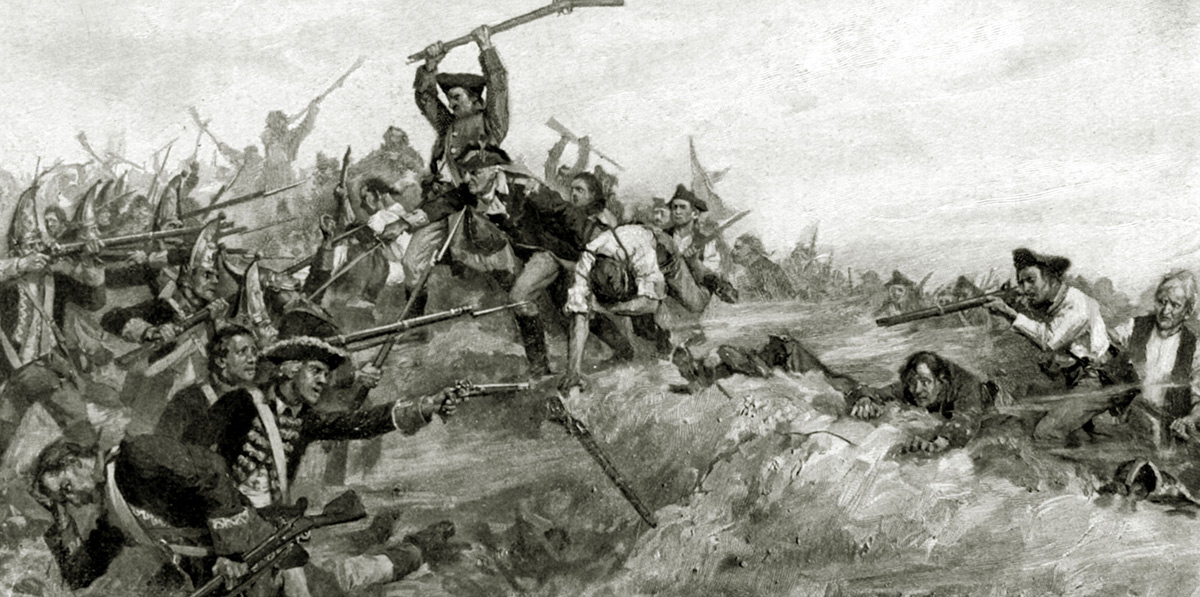 The brilliantly organized Battle of Bennington, too-neatly summarized above, was a key victory in the War of Independence that resulted in a drop in native tribal support for the British and in France committing to the Americans' cause. The battle has long been celebrated with an annual festival in Bennington and a monument that stands 306 feet over the town, although the town today is better known for pottery, fly fishing and the brilliant red-and-gold landscape that emerges as summer ends and the now-peaceful hills transform into a sea of autumnal colors.
Bennington makes a fine starting point for a weekend of leaf-watching, in fact, for a short road trip that crosses Vermont, dips into Massachusetts and which culminates just south of another key Colonial city, Boston. Even the greatest thirst for fall foliage will be quenched along the route, which can be traversed in as little as four hours if you like your reds and golds blurred through a window. But of course the trip is better savored over a long weekend, stopping for picture-taking, local fare and a glass or two of wine. And if there's some great golf along the way, well that's fine, too. Let's get started: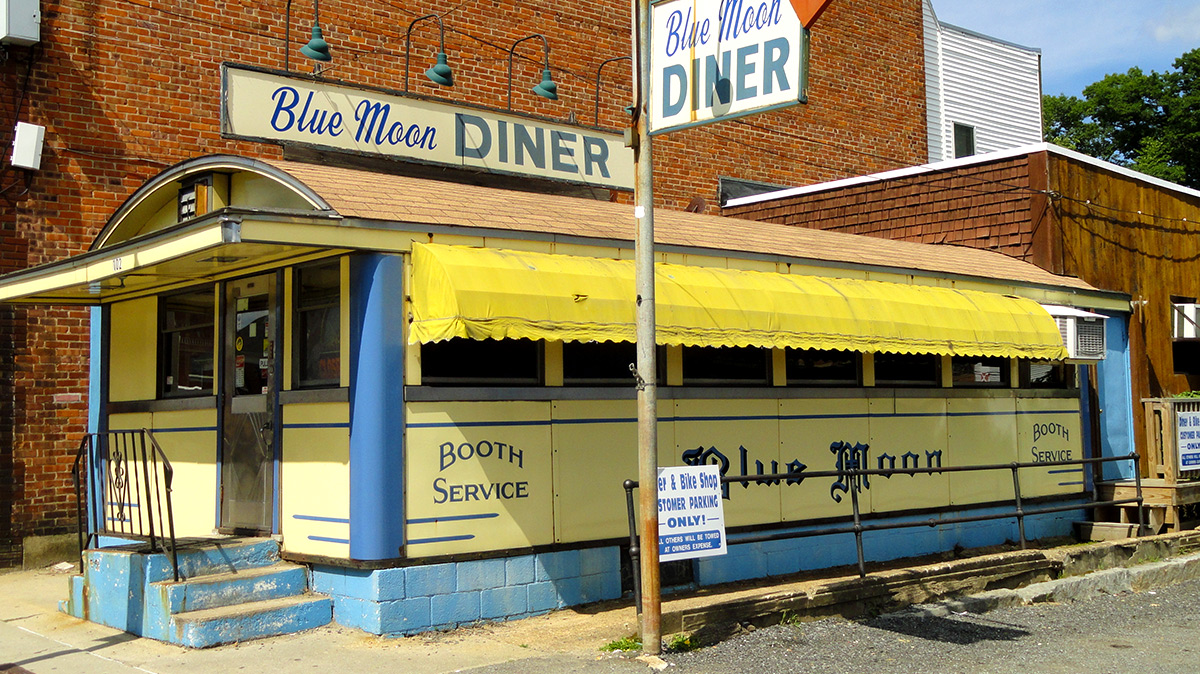 Vermont
The Bennington Battle Monument, built in 1891, is just two blocks away from Bennington's Main Street, also called Hwy 9, also called the Molly Stark Byway. Named for Gen. Stark's wife, the road commemorates Stark and an inspiring line he spoke to his men before the battle: "There are your enemies, the Red Coats and the Tories. They are ours, or this night Molly Stark sleeps a widow!"
In fact Mrs. Stark died eight years before her husband, in 1814. The general, who had fought at Bunker Hill and later with George Washington at Princeton and at Trenton, lived until the age of 93. The trip along the highway named for his wife takes about an hour, east across the state from Bennington to Brattleboro, and depending on what time of day you've departed the leaves will be either brightly gleaming or subtly glowing. If it's the latter, there might be an argument for dinner at T.J. Buckley's, a charming restaurant sited in a restored 1925 Worcester Dining Car (tjbuckleysuptowndining.com). Surviving examples of the iconic barrel-roofed structures built by the Worcester Lunch Car Company, which contributed mightily to the aesthetic of the American diner, are scattered throughout this part of the country, and this one is as nice as they come. Chef-owner Michael Fuller's kitchen serves anything but standard diner fare, though, with locally sourced organic ingredients meeting his classic French training in brilliant ways. Menus vary with the seasons and are subject to availability, but expect plates like Rabbit Loin Wrapped in Jamon Serrano and Diver Scallops & Crispy Pork Belly, which, like all entrees, come with artisan bread and a salad that some claim is too beautiful to eat. If you have room, dessert might be a fresh Rosemary Chèvre gelato or a Chocolate Ganache Layer Cake brushed with rum syrup and layered with chocolate caramel ganache (finished with a dark chocolate glaze and toasted almonds). As a small restaurant—and it is small, seating only 20 or so—there's nowhere near enough wall space to display all of the accolades it's earned, and as long as you don't mind paying cash it's well worth a visit.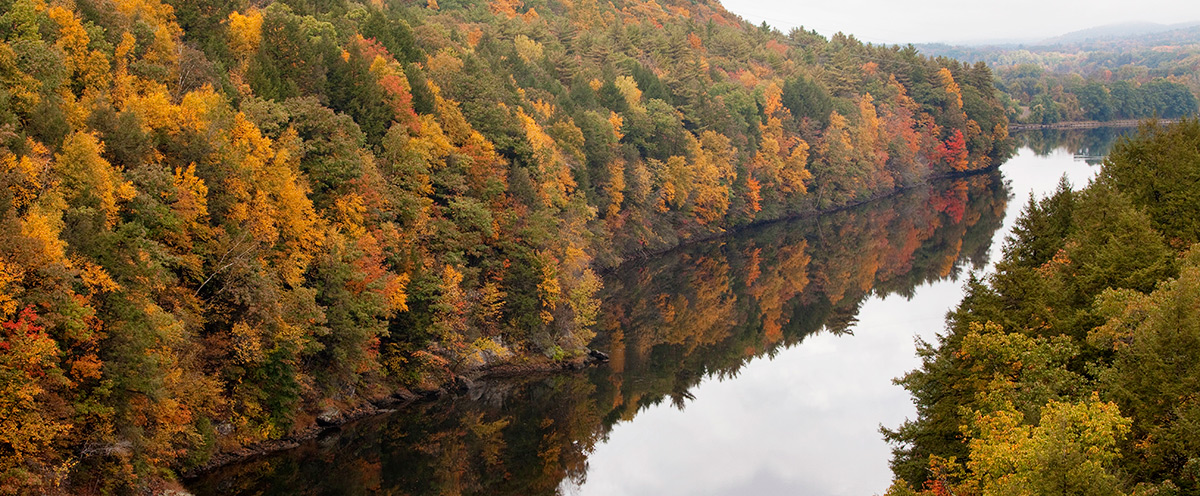 The River
If you stayed the night in Brattleboro, wake up early enough to start the day at Crumpin-Fox Club in Bernardston, Massachusetts (golfthefox.com/crumpin-fox), just 20 minutes south on I-91 (add 10 minutes if you drive along the Connecticut River). It was conceived in 1969 from the heart as a "field of dreams" project, but it wasn't really completed until 1990. Now, its pleasant clubhouse and 18 holes make for a good roadside game, especially in fall when the tree-lined fairways are awash in color. A number of Boston Red Sox players have dropped by, as has Aaron Lewis, lead singer of the band Staind, though we're wondering if those guys came for the golf or to ride the GolfBoards. Crumpin-Fox has five of the surfboard-cum-golf carts on offer, which have you "surfing" the fairways, balanced with your bag perched like a maidenhead on the prow of the vehicle, leaning to steer and happily impressing (or annoying) everyone in a standard cart. We're guessing the boards are better in the morning after a cup of coffee than they are in the late afternoon after a glass of not-coffee, but they do look awfully fun, and the fall colors here are fantastic.
From Bernardston, we turn east across the Connecticut River and head south to join Hwy 2A, which follows the Millers River and ambles through the numerous small towns along its banks. Cutting approximately 52 miles through Northern Massachusetts and part of New Hampshire, nearly 80 percent of the river's basin is forested, meaning the drive in autumn is done against a kaleidoscope of vibrant reds, golds, oranges and bronzes (preferably with a belly full of good cider and local baked goods). The river has long been known for fly fishing, particularly for native Brook Trout. Over time, manufacturing along the river saw a negative impact to the ecosystem and subsequently to the sport, but years of restorative work seem to have done the job as locals report the Millers is in great shape, stocked with Browns and Rainbows and with the native Brook population in form as well.
The town of Orange, just a half an hour from Bernardston, has a solid, if simple, local outfitter in Flagg's Fly & Tackle (978-544-0034, no website), which gets great reviews from locals and which seems well equipped to handle essentials. A more sophisticated experience is found at Swift River Fly Fishing, just 10 minutes away in the town of New Salem (swiftriverflyfishing.com). With fly rods and reels from the best names in the business, including hand-built reels from father-son team Garry and James Mills of Mill Tackle Company in England, plus exquisite, hand-built rods from owner Rick Taupier, this appointment-only business looks to be a classic stop indeed. Taupier also sells beautiful wooden canoes optimized for anglers, top-quality waxed canvas packs, duck decoys from master carvers and a small selection of other tools of interest to discerning sportsmen. Again, don't just drop by; Swift River is appointment-only.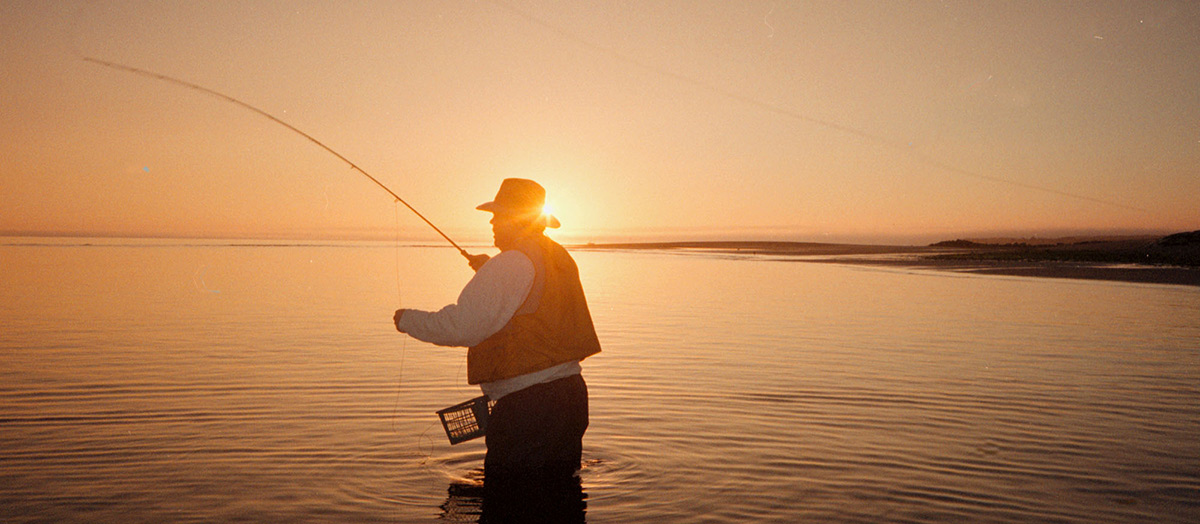 Ross to Tiger
For non-anglers, you've a better chance of staying dry at the Ellinwood Country Club, just five miles east of Orange in the town of Athol (ellinwoodgolf.com). The club, which opened in 1929, is a kind of social hub for the area, hosting weddings and local events. But the beauty for golfers lies in its original nine holes, which were designed by Donald Ross. Upon arriving from Scotland in 1898, Ross' first job was in Massachusetts, as a pro and designer at the Oakley Country Club in Watertown (which served Bobby Jones while he was at Harvard), and that club boasts Ross' first commissioned golf course in America. The state as a whole features more Ross designs than any other: no fewer than 50 Massachusetts courses are either Ross designs or feature designs on which Ross worked. Ellinwood's is reported to be in great shape and is rounded out by another nine holes added in 1965 by lauded course architect Geoffrey Cornish. With its rolling terrain and well-considered challenges (not to mention its glorious tree-lined fairways that light up in autumn) this makes for a satisfying afternoon of golf.

However you spend your day, plan to stay the night at The International in Bolton, roughly an hour east of Athol (theinternational.com). A proper upscale resort and corporate retreat, lodging and amenities are first-rate and the on-site Fireplace Room restaurant will take care of your appetite, with Rosemary & Prosciutto Pizza, Grilled Chicken Breast with Chorizo Hash and plenty of cold craft beers and beautiful wines. When you wake up, the Robert Trent Jones-designed Pines course awaits. Built in 1901, it was refined in 1954 by the prolific Cornish, with input from Francis Ouimet, and then renovated and polished by Trent Jones in 1972. At the time, it was the longest course in the world and one of the most difficult. Notably, it features Cornish's infamously long "Tiger Tees," so named years before Tiger Woods was born, which have the course playing to 8,325 yards. The Tom Fazio-designed Oaks course joined The Pines on the property in 2001, and with an "Impact Zone" science-based training facility as well The International is one of the region's best golf destinations.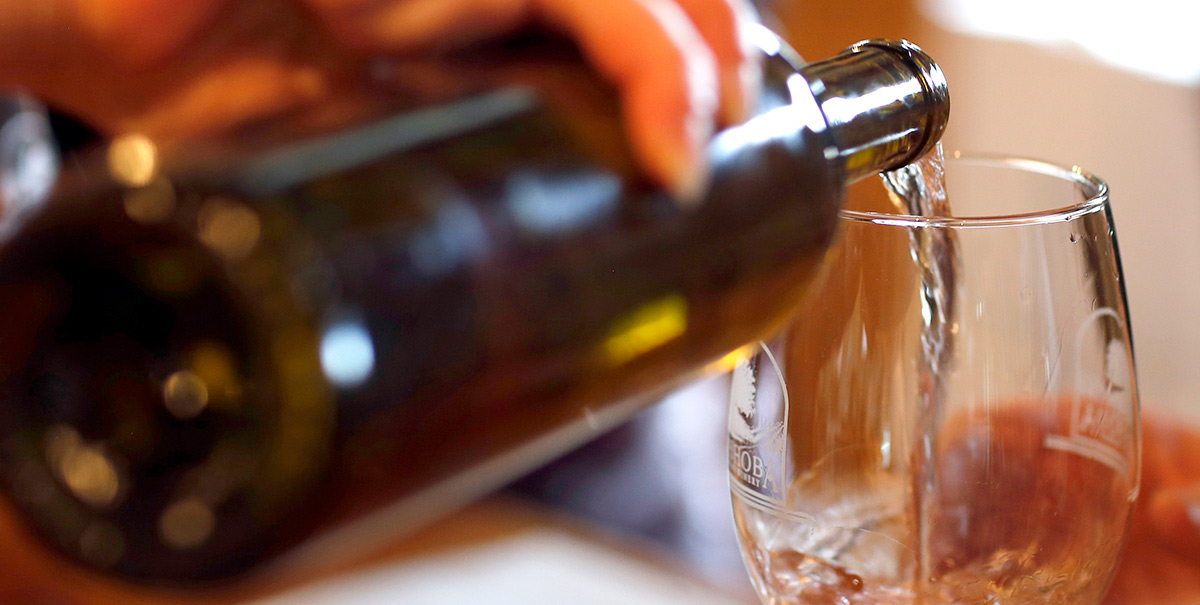 A Toast
From The International, it's a short walk (not quite three quarters of a mile) to the Nashoba Valley Winery (nashobawinery.com). Massachusetts isn't necessarily the first state that comes to mind when one considers wine, but the winery here makes roughly 13 wines from grape varietals, including Pinot Noir and Chardonnay, and another 22 from berries and fruits, including Strawberry Rhubarb wine and Semi-Sweet Blueberry wine. For the cautious, there's hard cider and a number of beers available from the on-site Bolton Beer Works, while the adventurous can explore a selection of spirits that includes house-made vodka, gin, single malt whiskey, and "Foggy Bog." The latter's creation goes something like this: a geist made from cranberry and apple brandies is distilled, then the resulting cranberry brandy is blended with cranberry wine, cranberry juice concentrate, sugar and eight different spices. Bottled in 375ml bottles, it's 21% alcohol by volume and 14% sugar by weight. The winery claims Foggy Bog is its best-selling spirit, and who are we to argue. It's certainly a regionally specific way to commemorate a visit to the area, and a solid reason to book two nights into The International (and to walk from the resort). If you do stick around for a second night, consider having dinner at the winery's J's Restaurant, with its nice selection of seafood, hearty venison and steak entrees and, of course, extensive libation options.


Feel free to sleep in the next morning as the final stop of the tour is less than an hour away. Sitting at 400 Arnold Palmer Boulevard in the town of Norton is the superlative and private TPC Boston, a perfect reason to join the PGA TOUR's TPC Network if you aren't already a member. Originally designed by golf legend Palmer, Gil Hanse revisited the layout in 2007. Host to the PGA TOUR's Deutsche Bank Championship, TPC Boston is heavily awarded, very well regarded and simply stunning in autumn, when its perfectly manicured fairways and greens are gilded in bold fall finery—a top golf destination and a fitting end to a colorful road trip. Now where's my glass of Foggy Bog…