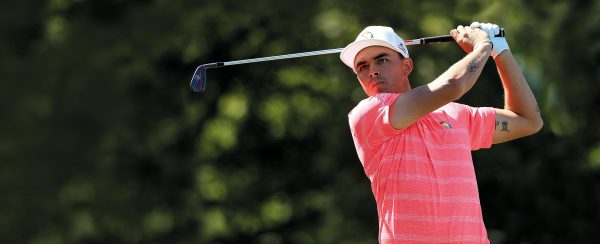 The Arnold Palmer Invitational: Rickie's close shave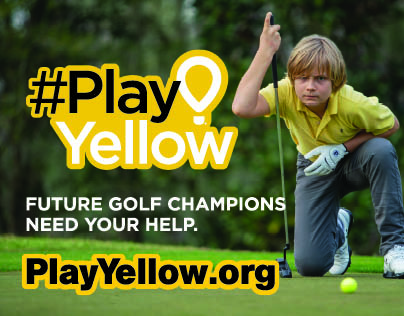 He lightened up (under his cap) for the event, but Fowler has always been serious about the Arnold Palmer Invitational at Bay Hill. Nearly a winner in 2013, could this be the year? Robin Barwick reports
Do you remember the surprise when Rickie Fowler got his haircut, the one that saw the shaggy surfer boy locks shaved to the floor? It was a while ago now—February 2014, if we recall correctly. Arnold Palmer was surprised too, particularly when he learned the news—if you can call it "news," it was just a haircut for goodness' sake—as he was riding along in a cart at the annual member-pro outing at Seminole, down the Florida coast near Palm Beach Gardens. This young man bounded up to Palmer, whisked off his flat-brim cap and said, "You see, I got my hair cut for your tournament."
Fowler and Palmer struck up a warm friendship over the latter years of Palmer's life, and when Fowler fell just shy of defeating Tiger Woods in the 2013 Arnold Palmer Invitational at Bay Hill, it was Palmer who personally consoled the crestfallen young pro over a lockerroom drink.
"I was lucky enough to spend a bit of time around Arnold as I usually play in his event," Fowler told Kingdom, "so I got to know Arnold over the years and I am proud that I could call him a friend. It has been really special for me. He did a lot for the professional game that I get to play today and it was a lot of fun to play golf with Arnold. Any time I could spend with Arnold I cherished."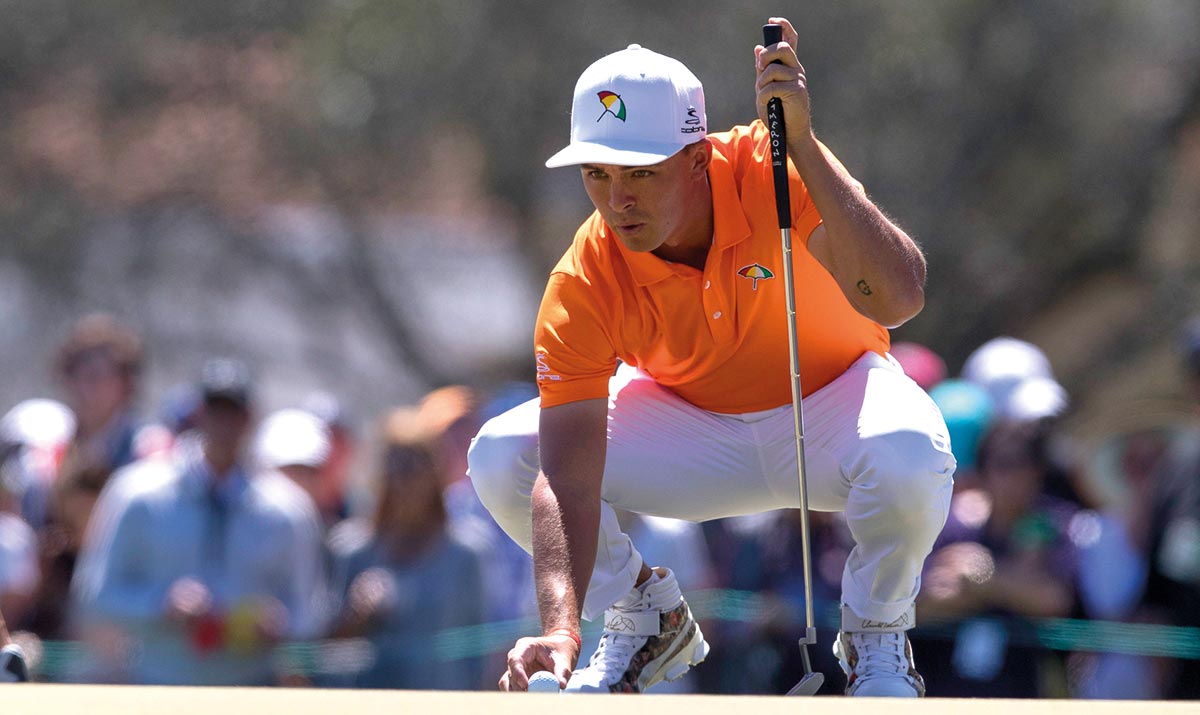 Playing golf with Palmer included Fowler shooting a 63 in the 2011 member-pro back at Seminole, as it happens, a performance which made a lasting impression on Palmer.
"When we were in the same group at Seminole it was an awesome day, a lot of fun," Fowler told us. "And Mr. Palmer still had some game around the greens, still had a great touch. That was a day I won't forget."
But the point is that if Fowler needs another haircut soon, like during this week's Arnold Palmer Invitational presented by MasterCard, he won't need to go far.
"This year we have a haircut, shave and shoe shine station in the locker room," explains Marci Doyle, Chief Operating Officer of the Arnold Palmer Invitational. "Mr. Palmer always liked to be clean-shaven and clean cut, he would take his cap off in the clubhouse and he would say how 'shoes show you the man,' and this station is a bit of a wink to him. We continue to make sure that Mr. Palmer is ever present in everything we do.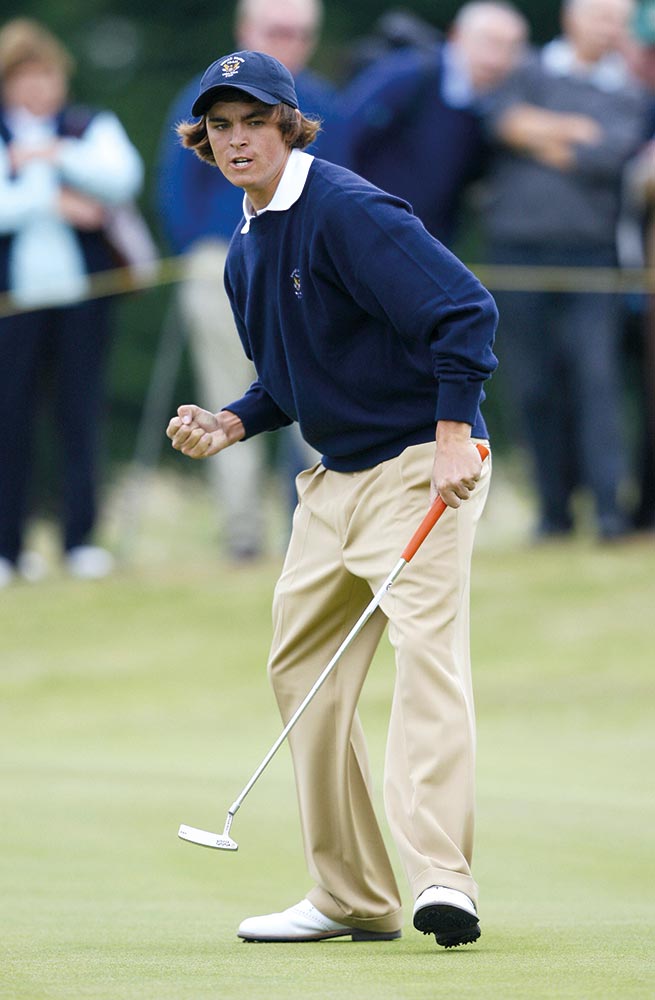 "I remember when Rickie had all that scraggle cut off, he did it for Mr. Palmer, and it will be interesting to see which of the guys get a shave or a haircut at the tournament. We have a couple guys on tour with pony tails and with some caveman scruff, so we'll see."
Scraggle? Caveman scruff? For entertaining hair style phrasing, just call Marci.
The "haircut, shave and shine" adds another touch of class to the storied Arnold Palmer Invitational, and a light-hearted yet poignant reminder of Palmer's values. This year the tournament is being staged for the second time since Palmer died in September 2016 and Doyle is confidant ticket sales will be in the same ballpark as in 2017 (sales were up by five percent at the end of February), when a record 140,000 fans made the pilgrimage to the Orlando resort. Palmer bought Bay Hill in 1976 and it has held this tournament since 1979, first as the Bay Hill Citrus Classic, while other titles have included the Hertz Bay Hill Classic and Bay Hill Invitational.
Fowler is part of a Host Committee for 2018, along with Peter Jacobsen and Nancy Lopez, and a traditionally strong field will feature two-time Masters champ Bubba Watson—already a winner on the 2018 PGA Tour—Australian trio Adam Scott, Jason Day, who won at Bay Hill in 2016; and the defending champ Marc Leishman; South Africa's Ernie Els; Hideki Matsuyama from Japan; and leading UK duo Rory McIlroy and Justin Rose. It is a field as global as Palmer's own reach.
As for eight-time winner Tiger Woods… he kept Doyle and her team waiting for his answer, but ultimately there is no better tournament at which the former world number one can progress his tour revival.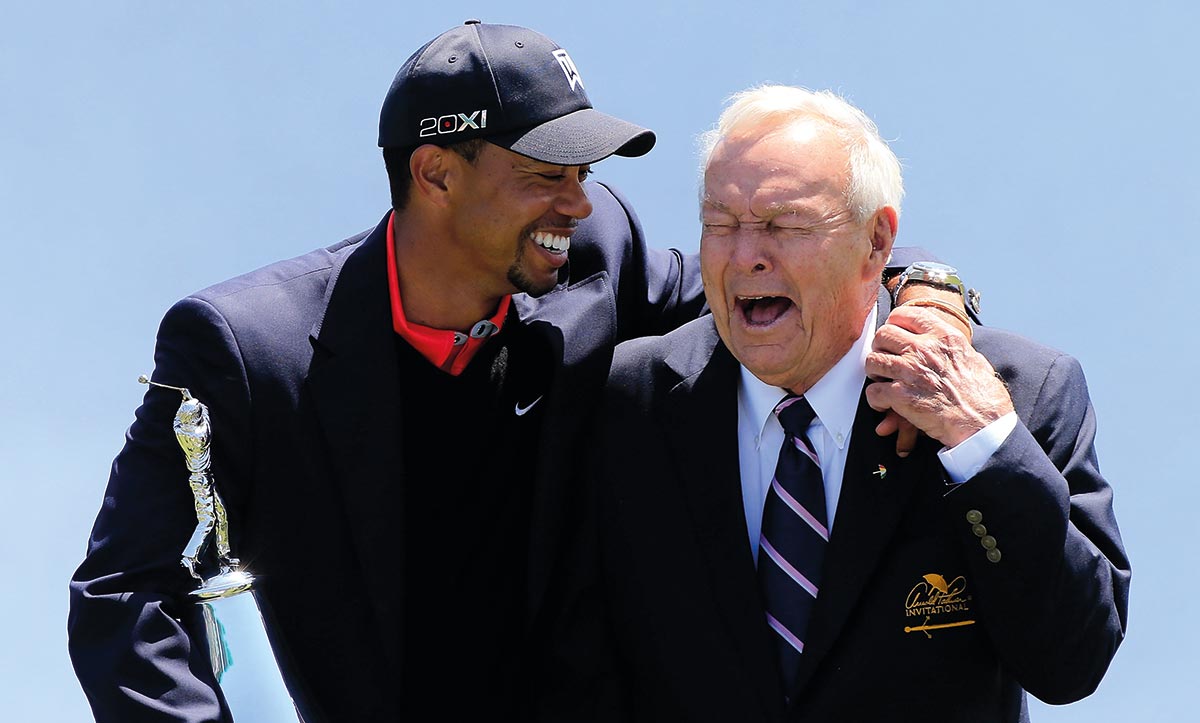 "It is a great field," confirms Doyle, "but the question of whether Tiger would play was all the talk around here, oh my gosh."
No player has ever won the same PGA Tour event nine times, and goodness knows how much Palmer would have enjoyed seeing Woods give it another try.
"Even when Tiger is not in the tournament we always have one of the top fields on tour, and it is very important for us to honor the golfers who have shown such respect and loyalty to Mr. Palmer and this tournament," adds Doyle. "Tiger, Rory, Rickie—these are guys who recognise it was Mr. Palmer who took their profession to a whole new level for all of us.
"You should see the letters we get from some of the players, talking about how it was Mr. Palmer who taught them to make sure they had a legible autograph, how it was Mr. Palmer who reminded them to make sure they stay behind to sign autographs. It is so cool to see these young guys putting Mr. Palmer's advice into practice. We really appreciate these players and what they are doing for the game today and they are representing Mr. Palmer's legacy.
"These guys are men of action, like Mr. Palmer was. Mr. Palmer didn't talk about it, he didn't show off about it, he just did it. Like with Rickie last year, signing his shoe and putting it up for auction to raise $25,000 for the hospitals—that was an act in the spirit of Mr. Palmer. These young guys acknowledge that it was Mr. Palmer who set the bar and it's awesome to see them following his lead. I love it."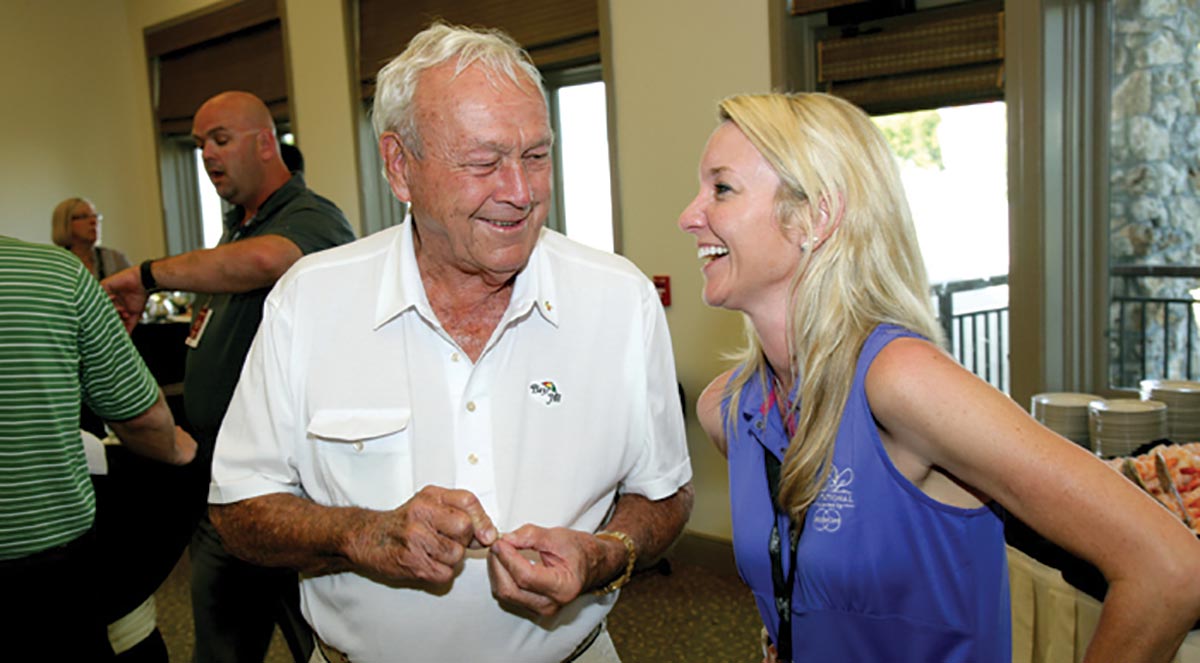 On the eve of the 2018 Arnold Palmer Invitational, Fowler will be presented with the Player Philanthropy Award from the Arnie's Army Charitable Foundation, which is accompanied by a check for $100,000 for charitable causes of Fowler's choice.
"The award reflects what Mr. Palmer always did, which was to give something back," adds Doyle, "and the AACF wants to pass that on to the tour players, to support their own charitable work. Certainly Rickie is a stellar example of someone who continues to give back to the community and to golf fans."
Fowler has struggled for consistency early in 2018. He jumped out fast with a tie for fourth in Hawaii at the beginning of January, but then missed the cut at Torrey Pines and at the Honda Classic at Palm Beach Gardens, where he was defending champion and where he last won a full tour event. "It's not far off," Fowler said at the Honda. Bay Hill would be a great place for him to reach his best again, and how about another tussle with Tiger down the closing stretch? What a tribute to Palmer that would be.